You can never have enough of pin cushions. They are just a must have sewing accessory or whatever you want to call them. I'm in need of one and while searching for them this is one of the cushion I found with a complete pdf tutorial.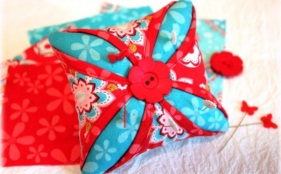 Be my sewing buddy and get a FREE colorful sewing planner!
Just enter your name and e-mail address in the boxes!
Don't forget to check out these awesome posts too!