In this post I will be sharing list of gifts for moms who sew. I have divided the list into 3 parts based on the budget. The three categories are
$10 below gifts

$10 – $100 gifts and

$100 above gifts.
You can select the gift from the category that fits in your budget.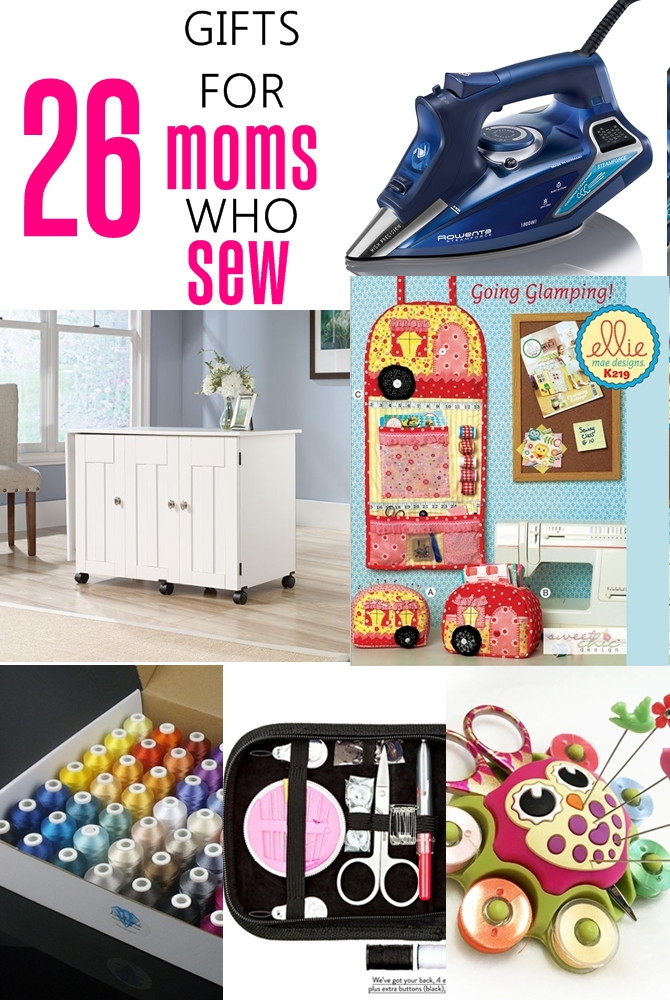 Pin this image on your board so that you can come back to this post when you are looking for ideas for your mom's gifts again.
Moms are such a special being that no worldly gift can be enough for them. Their worth cannot be measured by the things in this world considering the pain they go through to raise us to a point that we can stand on our own. Atleast in my case I owe every single thing that I'm able to do today to my mom who taught me how to walk, talk eat, dress up etc. etc.
Moms carry us inside them for 9 months, going through all pregnancy complications which can be very painful for some of the mothers. After birth, they go through another round of post-delivery complications; sleepless baby nights, hospital trips etc. etc. These things never stop. Even after the children grow up, moms don't stop worrying about them. Their hearts sing prayers for their children and they are the only person in this world who can forgive you if you apologize sincerely. I'm saying all this from experience. Even though I'm in my twenties, if I tell my mom I have a stomach or a headache she would get so worried about me. She's always asking after my meals and health and sending prayers every time I talk to her. We have had our ups and downs and every time I had an argument with her I thought she would never forgive me, but hers is a mother's heart, always loving, always forgiving. I don't think I can ever pay her back for everything she has done for us. It's really a blessing to have a mother like her and I hope every single person feels the same way about their mothers. I'm so thankful to be born to such a wonderful mom and not someone who dumped me in a garbage can. *shivers*
Okay, enough of all the emotional talks, now let's have a look at the list of gifts for moms who sew. Believe it or not, when it comes to gifts, it's the act that counts more than anything, especially for moms. Last year I bought a scarf for my mom and it was not from a high profile place like Saks Fifth Avenue and such but she absolutely LOVED it. She wears it on special occasions proudly saying that it was from her daughter. So don't worry if you weren't able to save up for the perfect gift you can still go for something smaller and present it in the nicest way possible with a lot of love and I'm sure your mom would love you forever for it.
Disclaimer: This post contains affiliate links and I will receive a small compensation for any purchase made through them which is used for running this site. For more information read my disclosure policy.
$10 Below Gifts for Moms Who Sew
A sewing kit to carry while travelling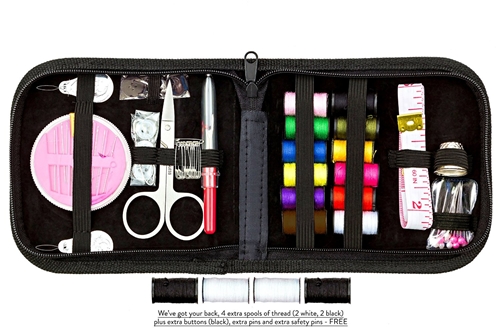 4. Magnetic pin cushion – Sew handy!
5. Vintage style scissors case
6. Bias tape maker in 4 different sizes
$10 – $100 Gifts for Moms Who Sew
A cool sewing tee – this will perfectly melt her heart and every time she puts it on she would be thinking of you. Plus she will have something new to wear for her next shopping trip.
Owl 3 in 1 bobbin holder + pin cushion + scissor holder. Totally drooling on THIS!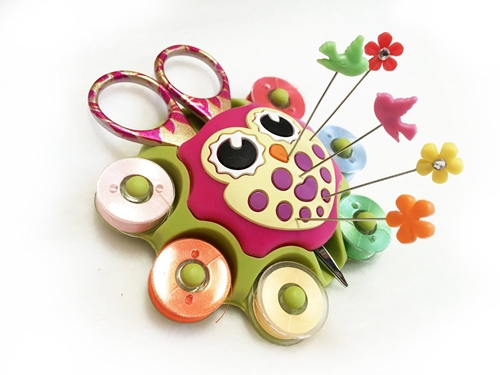 3.Vintage trailer pin cushion + storage box + organizer sewing pattern – so cute!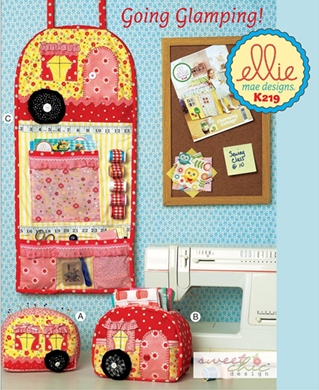 4. Brass seam ripper – THIS IS LOVE.
5. A sewing basket kit: the Singer sewing basket kit is the no.1 best seller and looks perfect for sewing supply storage.
6. Vintage sewing basket: if your mom is into vintage stuff, she will adore this vintage Paris dress sewing basket. I'm crushing on it too!
7. Patternmaking book – Make Your Own Patterns: An Easy Step-by-Step Guide to Making Over 60 Dressmaking Patterns
8. Online sewing class – There are loads of online sewing classes available that you can gift your mom. I have created a list of bag making classes as well as plus size sewing classes in separate posts. You can check them out and choose the one that you think your mom would like best. Psst. All top Craftsy classes are 50% off till 11:59 pm MDT 23rd April which is why this is the perfect time to purchase one as a gift if you're on a budget. 
9. Magazine Subscription – a great magazine to look at while having coffee/tea is a perfect way to relax and get inspired for creative minds. Get your mom a magazine subscription for the whole year to make her coffee/tea time wonderful.
10. Embroidery thread collection – looks heavenly! <3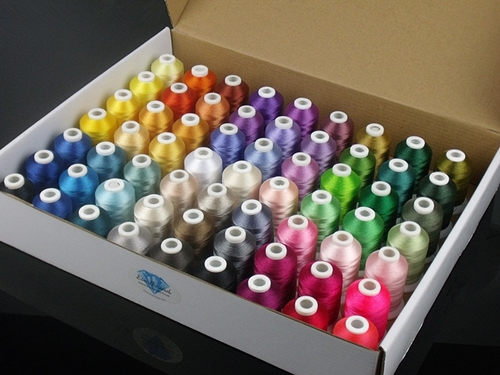 11. Set of sewing machine feet: perfect for all level of sewists, but do make sure your mom does not already own one. 
12. Winder machine: not so common but can be of a huge help while sorting out ribbons. Your mom will definitely love you for this because no one is a huge fan of winding ribbons manually.
$100+ Gifts for Moms Who Sew
If these options don't sound suitable you can just gift her Amazon gift card or Joann's gift certificate so that she can shop for things that she love on her own.
Okay, that's the end of the post where I shared THREE different lists of gifts for moms who sew. I really hope you found this list helpful. Don't forget to pin it on your board for future reference as you might need it again and again depending your budget.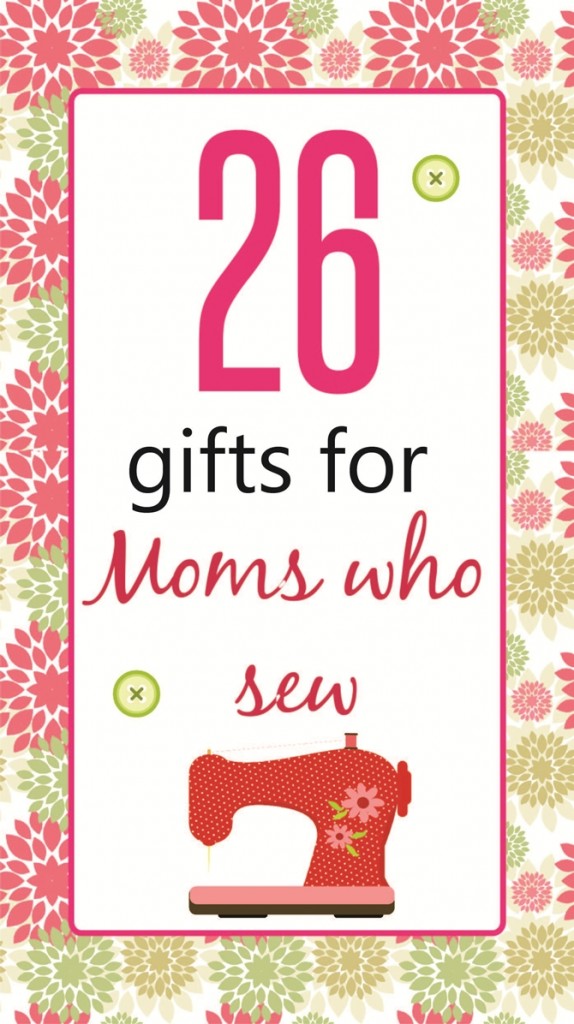 Be my sewing buddy and get a FREE colorful sewing planner!
Just enter your name and e-mail address in the boxes!
Don't forget to check out these awesome posts too!