Well, hello there! Remember I told you about an up-coming giveaway last week? Here it is!
A total of $50 gift card giveaway sponsored by lovely Susan at the Smuggler's Daughter online fabric shop. Who's EXCITED?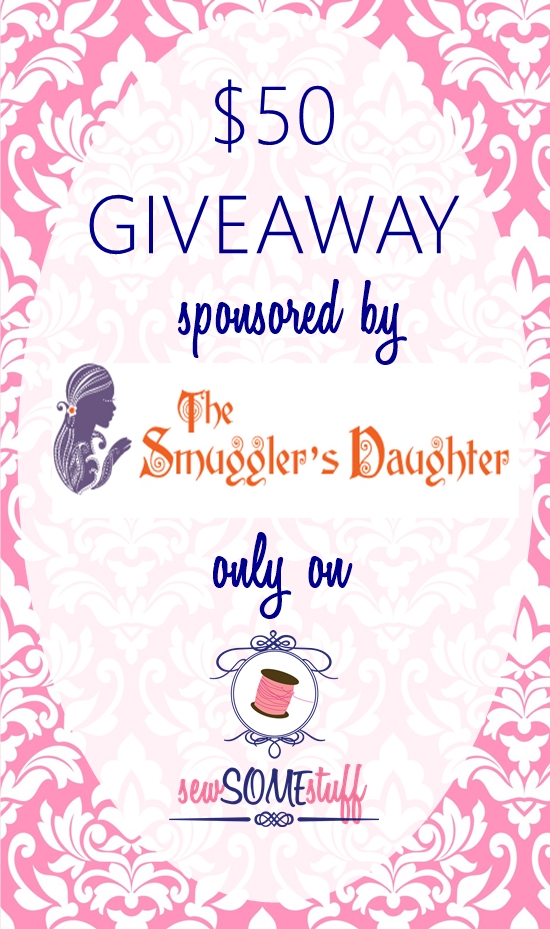 Without wasting another moment let's get into the details of how to enter this giveaway. Don't worry it's not at ALL like all the other time consuming and boring giveaways. I promise.
How to enter?
1.Like Smuggler's Daughter's Facebook page below.
2. Follow Sew Some Stuff on Instagram.
3. Upload a picture of any of your sewing project on instagram and tag it as #sewsomestuff. That's it!
Winner Selection
I will select a random picture next week by visiting the hashtag #sewsomestuff and choose the winner!
I will direct message the winner on Instagram so make sure you check your instagram on Saturday, 10th September. (I will be validating the likes before announcing the winner).
Giveaway duration
The giveaway starts from today and will end on 10th September 2016.
That's it! Super simple right? Enter and have fun! Can't wait to see all you projects. XD
Don't forget to check out these awesome posts too!