Ever wanted to learn sewing and didn't know where to start? Don't worry we have the best solution for you. Here you will find all the sewing resources; tips, tutorials, and link to online classes (FREE AND PAID) to get you started with sewing on the right foot.
DISCLAIMER: Some of the links on this post are affiliate links. I will receive a small compensation for any purchase made through these links which will be used for running this site. For more info read my disclosure policy.
Sewing Machines
The first thing you would need to start your sewing journey is a sturdy sewing machine. Since the time I first started sewing, I have had the chance to use a Toyota, Janome, and Brother. I don't really remember the models of the Toyota and Janome because it's been a long time since I last used them. The machine that I'm currently using is from Brother; it's been a year since I bought it and I'm absolutely in love with it. In the section below I have listed down three different Brother sewing machines based on my experience as well as their popularity. I have divided the machines into two categories; those which cost $100 or less and those which are $100 above. You can choose any of those based on your budget.
Less than $100 budget
I use the Brother LX2500 which I purchased last year and haven't had any issues even once so I would highly recommend it if you're on a tight budget. As a student, this was the only machine that went with my budget so I had to purchase it.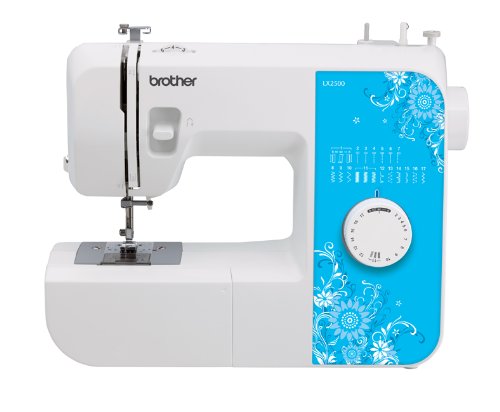 Unfortunately, it's no longer available on Amazon. But, there's another great machine highly popular which is Brother XM2701. It is rated as the no.1 best seller on Amazon and 75% customers gave it a 5-star rating, so based on my experience with Brother and the popularity of the machine I would definitely purchase the Brother XL2600I.
$100 and above
The best machine for $100 above is the Brother CS6000i. It comes with 60 built-in stitches and 7 styles of 1-Step Auto-Size Buttonholes. 74% customers gave it a 5-star rating on Amazon which is quite good. If I had the budget I would have definitely purchased this machine because I was immediately in love with it while trying it out at the shop.

Online Sewing Classes
With the amazing option of online sewing classes, you can learn to sew anywhere and anytime that's feasible for you. There are a lot of places where you can watch and learn sewing techniques ONLINE, and also get feedback on your work from the instructor and fellow classmates by sharing your work on the classroom chat. Isn't that awesome? I myself have enjoyed taking the classes and have learned a lot from them.
The three platforms where you can find online sewing classes are
Creativebug: You just have to pay a small fee for a whole month's subscription and then you can access ALL their classes for a month. How cool!
Creativelive: They offer two types of classes; live and on demand. You can watch the live classes for FREE but if you would like an on-demand class, you would have to purchase it from their site. If you subscribe to their newsletter, you will receive up to 30% discount occasionally.
The classes below will be helpful to get you started with sewing:
Supplies
After you have purchased your sewing machine and your beginner sewing classes, you would want to buy your supplies. The links below take you to the post which lists down the basic sewing supplies that you would need to get your sewing journey started.
Handling Fabrics
There's a great class on Craftsy which shows in detail how to sew with different types of fabrics. You can read my review on the class in the post Sewing with Different Fabrics – Top Secrets Revealed.
And if you would like to purchase fabric at a discounted price you can check out the post 12 Online Fabric Stores with Huge Perks.
Cutting
The articles below will guide you on how to cut your first fabric in the perfect way.
Techniques
And when you're ready to sew with a zipper, you can read these posts and watch the free zipper class to get some tips on how to sew zippers. This will help you find your way through your first zipper installation easily.
Sewing Business
Want to start a sewing business? I have two informative posts for you on this topic.
Sewing Space
Set up a sewing space in a small area even though you don't have a separate sewing room. In the post 8 Small Space Sewing Areas, I have shared 8 different ideas on how you can set up a sewing room in a bedroom, living room or a dining room.
Free Guides
Here's another free e-guide on sewing simple stylish pillows. Grab it now! Just click on the image.
Free Sewing Patterns
If you would like me to add more information on getting started with sewing on this sewing resources page just comment below.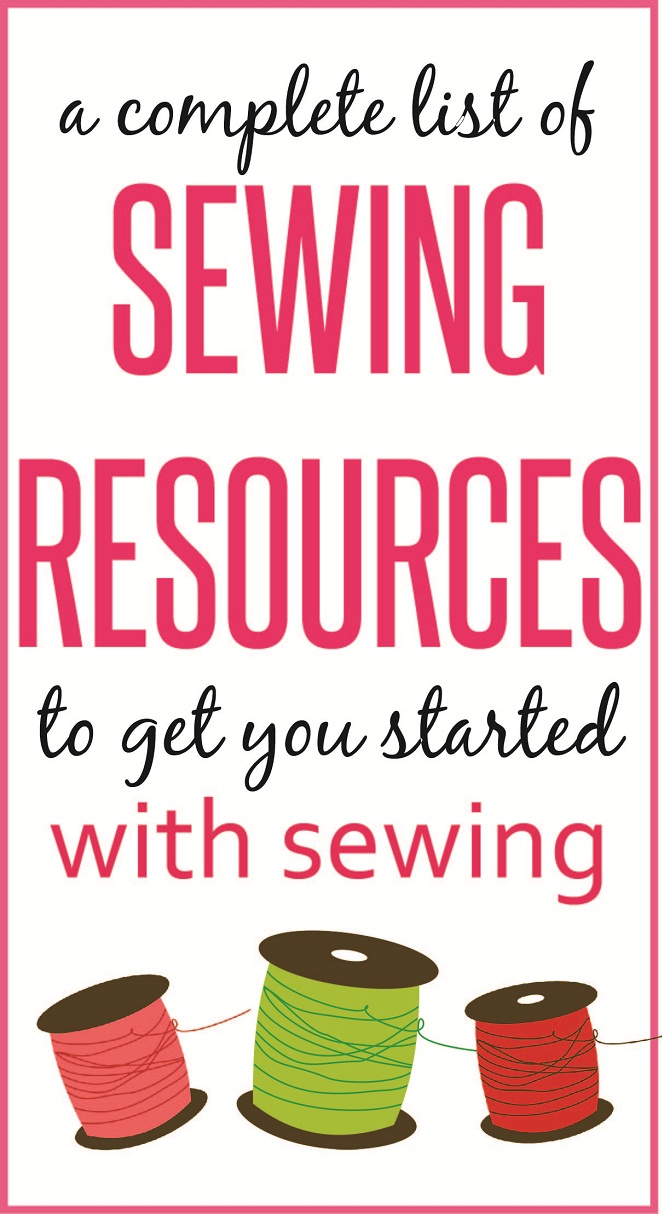 Pin this image on your sewing board for future reference. You can use the "pin it" button on the left.