SUPERB list for $20 Gifts for People Who Sew! These are some cheap gifts for people who sew, which also make them affordable gifts for people who love to sew. These gifts for sewists are guaranteed to make them super happy.
In this post, I'm sharing 9 SUPERB $20 Gifts for People Who Sew perfect for 2018! Gifts don't always have to be expensive, you can get something useful even with a small amount of money provided you know what would make the receiver jump with joy.
I'm a sewist so I know what gifts a sewist would LOVE to receive. Check out these 9 super affordable gifts for people who sew.
9 SUPERB $20 Gifts for People Who Sew 2018
"DISCLAIMER: Sew Some Stuff is a participant in the Amazon Services LLC Associates Program, an affiliate advertising program designed to provide a means for us to earn fees by linking to Amazon.com and affiliated sites.
This post contains affiliate links."
If you're low on budget but are still looking for an affordable gift for sewers that will be cherished forever, then you DEFINITELY need to get the person who loves to sew in your life a sewing theme phone cover.
This sewing themed phone cover is available for literally any phone model. Click here to check it out now!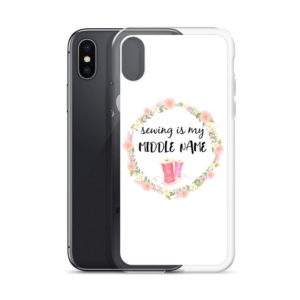 ---
Another super affordable gift idea for sewists is a sewing themed socks.
Sewists love to stay warm while they're busy on their machine and what better way to help them out by getting them a handy sewing themed socks. They will ALWAYS remember you for such a thoughtful gift. Click here to check out the sewing themed socks!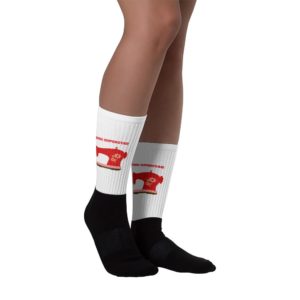 ---
This Mini Iron would be a GREAT helper for any level of quilter or sewist. The mini iron head can fit in the smallest of spots and is perfect for appliques and other hard to reach areas. Get it now!
---
This would make a perfect present for someone who just started sewing and does not have enough sewing space to keep all the supplies in one place. Would also be great for someone who loves to travel and sew at the same time. Click here to look at more pictures.
---
This is an alternative storage gift idea if you would like to give something fancier and not just a plain plastic container. One cool thing about this basket is it comes with sewing accessories so you can gift it to someone eager to learn to sew or kids who take sewing classes.
---
The 12 in 1 sewing tool would make a great gift for adventurous sewists who LOVE to try new sewing gadgets and supplies and enjoy staying up-to-date with new products. This tool comes with a thread cutter, magnifying glass, seam ripper, piercing punch, punch needle, stuffing tool, knit picker, tweezers, safety pin, measuring tape, needle threader and long needle threader. Isn't that just AMAZING! Buy it now here.
---
This cool caddy comes with pin cushion and pockets for holding supplies.
---
---
This is a great book for beginner sewists. It comes with 50 FREE sewing patterns for 50 super easy and quick projects. You can also buy this book for holiday gift sewing ideas. Projects included are yoga mat carrier, water bottle cover, ear warmer, pot holders etc. Click here to take a peek inside.
---
A sewing machine feet set is like a box of delicious cookies for any sewist! I wish someone would gift this to me. This set comes with 32 sewing machine feet which can be used in Brother, Janome, Singer and Elina sewing machines. Get one now.
---
And lastly here's a suggestion for a helpful book for the beginner sewist. This book contains several project instructions based on different seasons of the year. You can choose the project best for you based on the time of the year. Get a peek inside the book here.
---
Want more ideas? Check these out below.


That's the end of the list where I shared 9 AMAZING $20 Gifts for People Who Sew that are popular in 2016.
Want more ideas? Check out these posts: