A Touch of Ruffles
tablet cover sewing pattern for 6 devices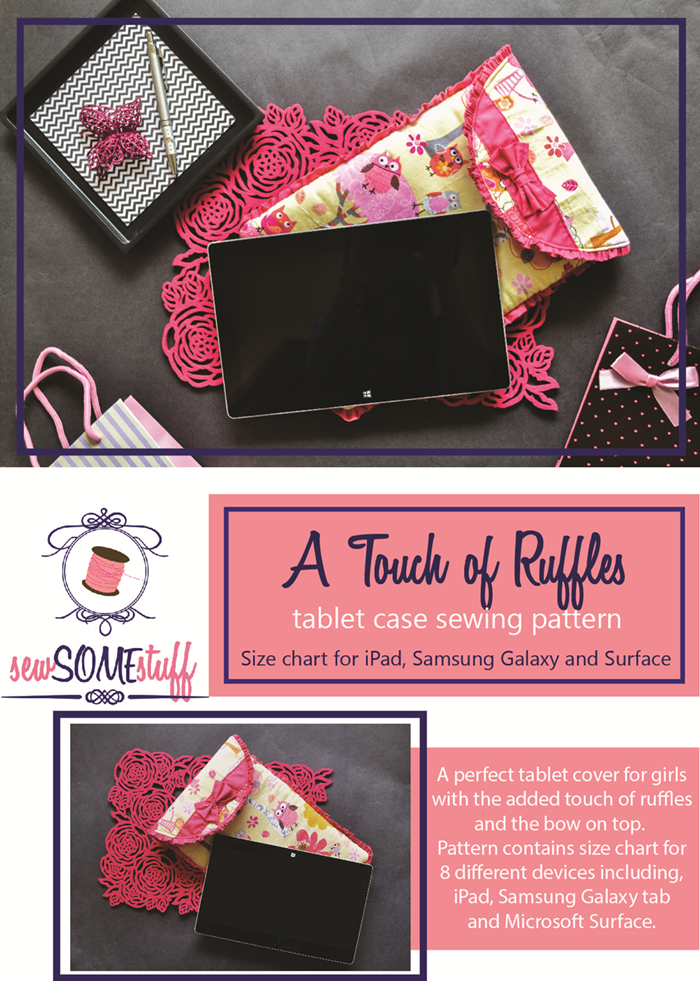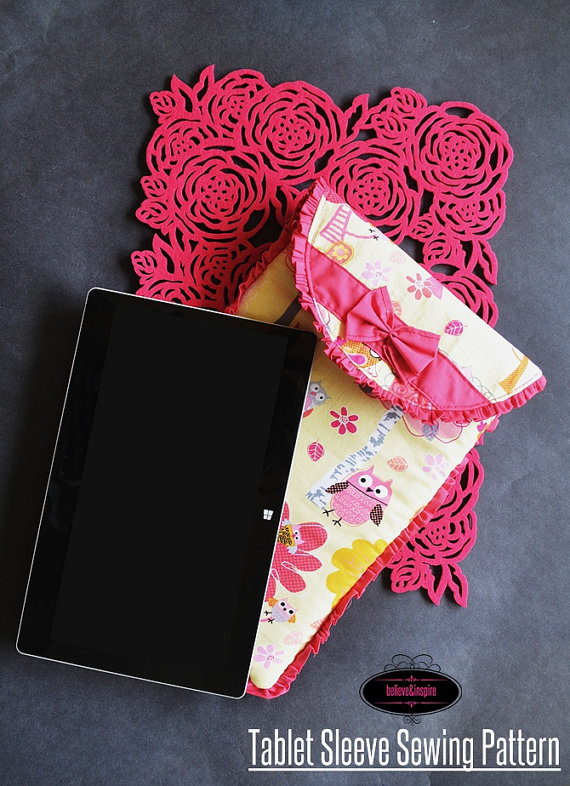 Are you a beginner sewist?
Do you want to make a unique gift for a tween girl in your family?
Why not sew a CUSTOM TABLET CASE with Touch of Ruffles Tablet sewing pattern?
What's so special about this iPad/tablet case pattern? This iPad/tablet cover pattern comes with:
Size chart and templates for

SIX DIFFERENT DEVICES

(iPad, iPad minin, Kindle HD, Microsoft Surface, Galaxy Tab S)

16 pages of detailed step-by-step tutorials with pictures.

A unique and cute design that any girl would cherish!
What People Are Saying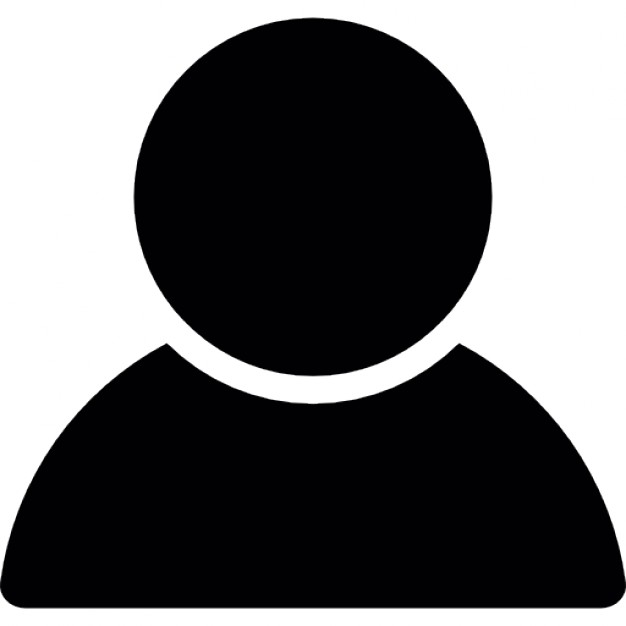 The design is very feminine and would work well for an adult and child. I like that you provided links on how to cut with rotary cutter and without. I enjoyed the pictures that went along with each step, it was very helpful. What fun I had making this cute tablet sleeve! The hardest part of making it was choosing what material to use. Too many choices! Pretty straight forward instructions. The ruffles may take a little patience for a new sewer but well worth the time. Just beautiful when done!!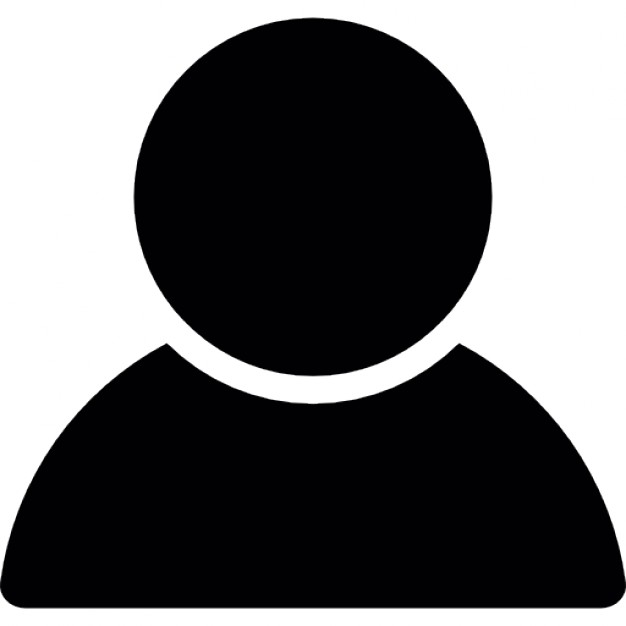 "The flap was so quick and easy to make. Except for difficulty keeping the ruffle from disappearing into the seam I found the entire pattern a lot of fun to out together and would definitely make it again. This tablet sleeve pattern is very feminine and great for an adult woman or young girl. Detailed pictures throughout the pattern are a great reference for times that you may be feeling like you did something wrong. A great weekend sewing project that will up your tablet street cred."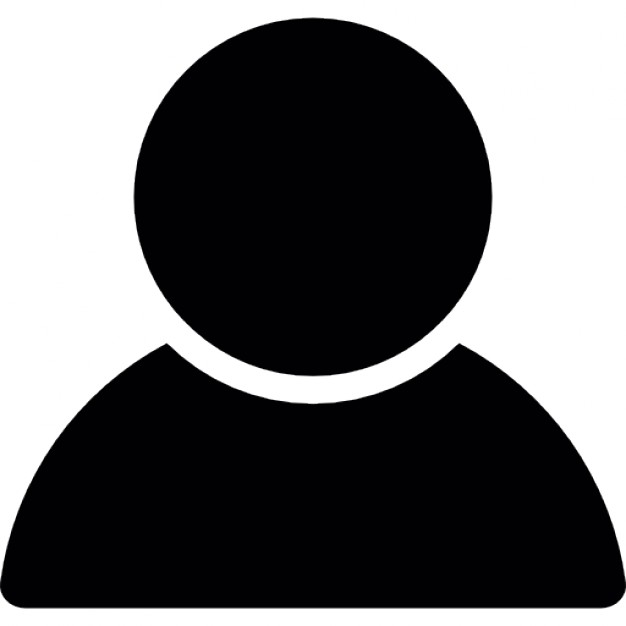 Thank You. I sewed it with no problem.The pattern was right on the money. This pattern is too cute. Love the edge ruffle accent. Pattern is well written."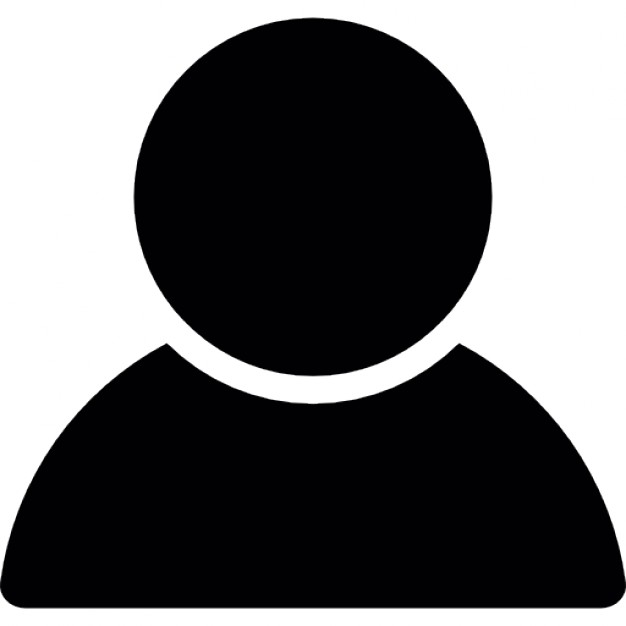 "The ruffle made it look cute. The pictures are helpful to us visual people. I loved working on this pattern. I would make a couple of small modifications. I would increase the size of the ruffle and I would also suggest Timtex or heavy weight interfacing under the snaps for stability. I also found the by bringing the ruffle to the top of the pouch it got caught in the seam and curled under. Basically I think the final product is cute and the padding will definitely protect the device."
Supplies needed for the iPad/tablet case sewing pattern:
Supplies
½ yard of exterior fabric
½ yard lining fabric
½ yard accent fabric one
½ yard light- weight fusible interfacing
¼ yard fleece
½ yard batting
Notions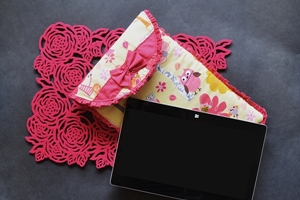 Don't wait more! Sew the PERFECT one of a kind gift with this tablet pattern!
Here's some inspiration for A Touch of Ruffles sewing pattern!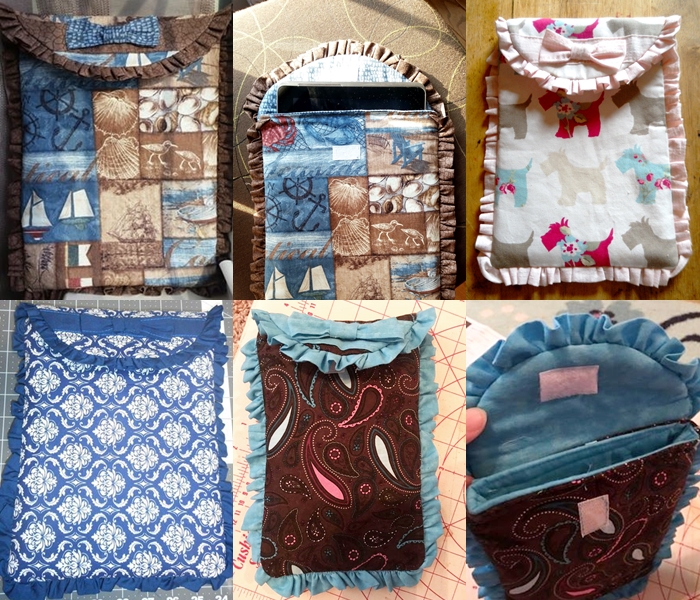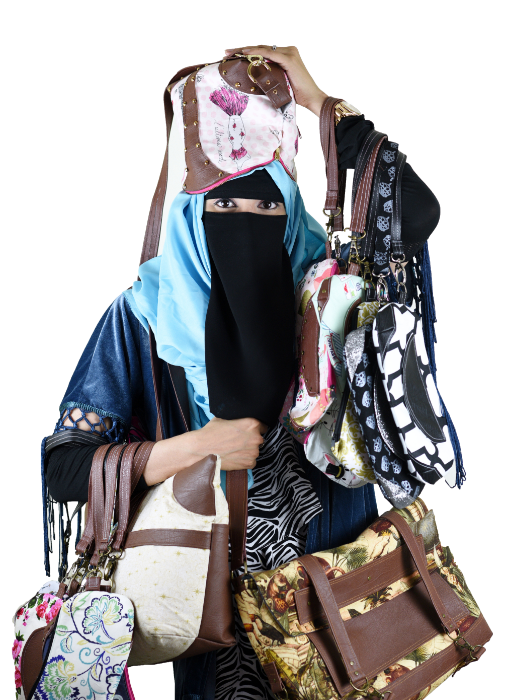 About the Designer: Javeriya Sayeed
I'm Javeriya, author and pattern designer at Sew Some Stuff. I LOVE designing anything and everything, but, most of all I enjoy designing and sewing BAGS, especially in PINK! Glitter and sparkly stuff are my weakness, also, cats and horses. 😀
[tcb-script src="https://gumroad.com/js/gumroad.js"][/tcb-script]
© {tcb_current_year} Sew Some Stuff. All rights Reserved