So I've been in the pursuit of getting stuff ready for my country inspired room which will be revealed by end of June, hopefully. One by one little at a time I am slowly putting together all the elements for the room. So, the months of May and June and may be April would be full of a lot of country inspired crafts.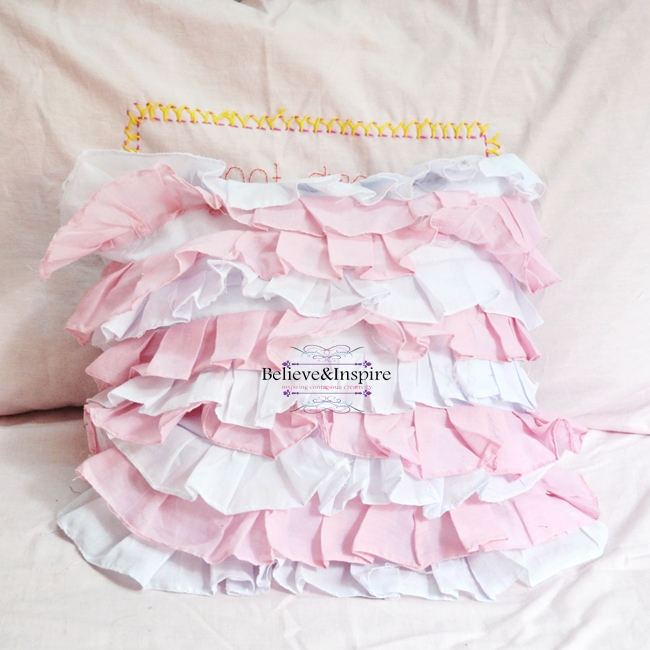 Any how moving onto today's post, where I am sharing a tutorial on a Pottery Barn Tilly pillow cover knock-off. I've chosen white and pastel pink to fit in with the theme of the room. And the ruffles just add the soft, feminine feeling. Oh! I'm loving it! What do you think?
I used 2 m of white cotton fabric and 1m of pink fabric, the total cost was SR15 which is around $3.99 and the pillow's real price is $35. Now that's called SOME knock-off! I am so happy I was able to achieve the same look without breaking my bank. Lol
Don't forget to sign up for our twice a month newsletter for FREE printable.