Finalllyyyyy, I am getting to share my pics from Batu Cave trip that I took last week when I went my girls. 
Its only 10 minutes ride from my university so it was on top of our to-visit places.
The place strongly reflects the Hindu culture and is one of the most popular Hindu shrines, where Hindus come to from all over the world to celebrate their festival.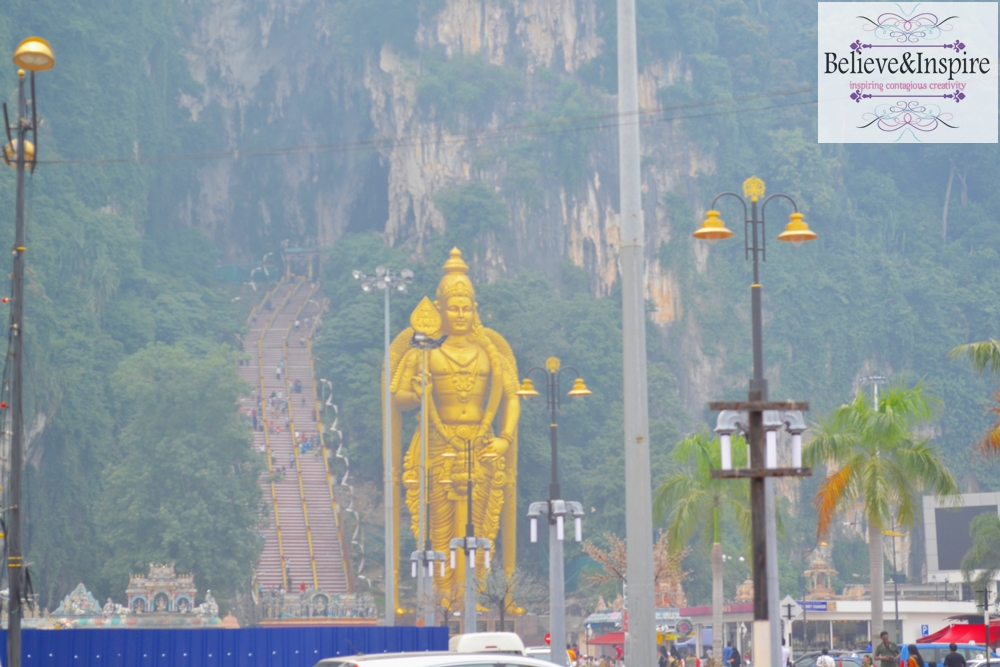 I think there are around 3 caves in this limestone mountain. One can be accessed by climbing at the top of the 270 steps staircase and the other (The Dark Cave) is somewhere in the middle of the stair case.
The start of the staircase has this HUGE 42 m high gold plated statue. Here is a shot of it from quite far. You can even see how tiny the stair case looks.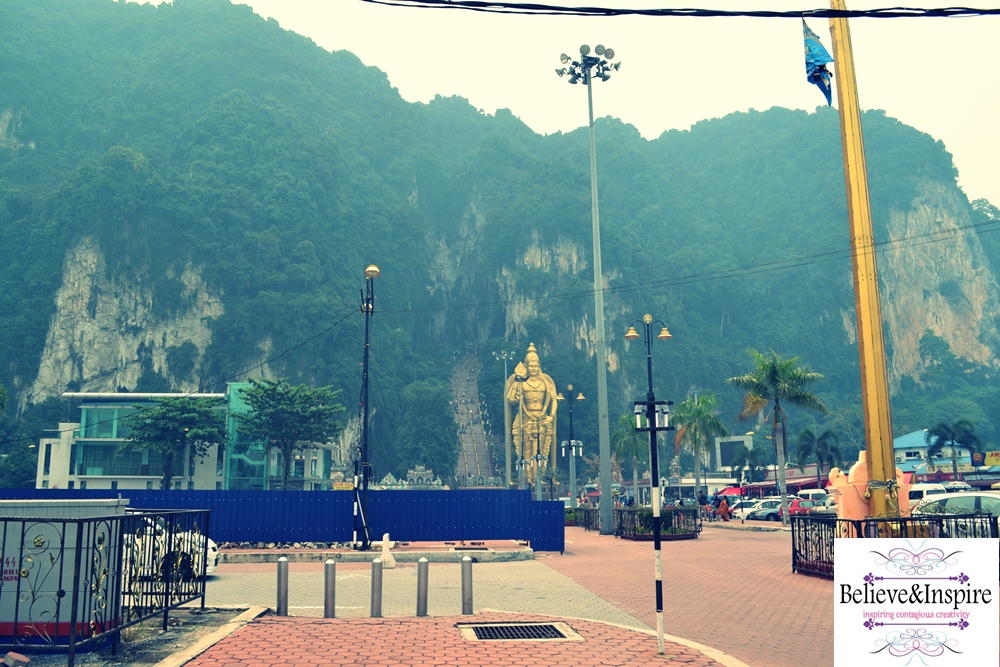 A close up of the statue.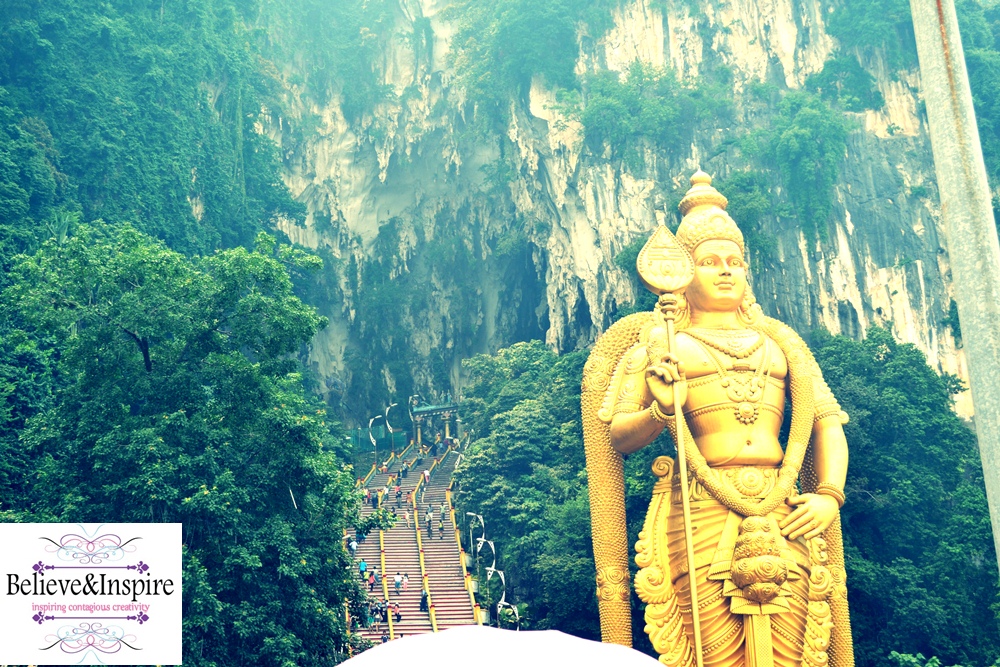 As the place is Hindu culture hot spot you can see many temples here and innumerable statues.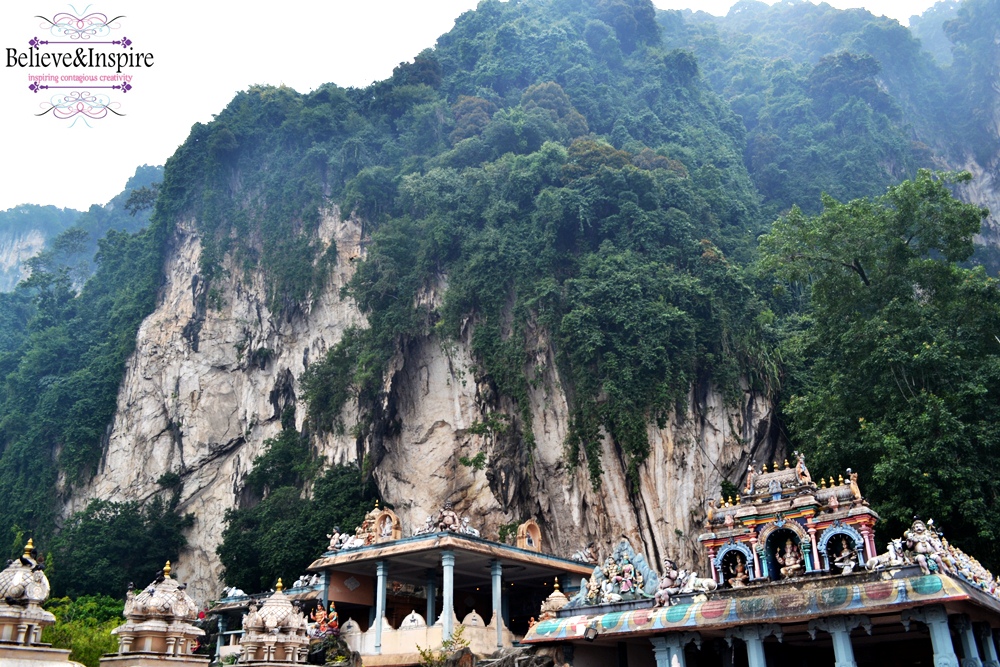 The thing that fascinated me the most was the formation of rocks. 
We took this shot while we were inside the big cave that is after climbing the complete 270 steps. You can check out the video for better understanding.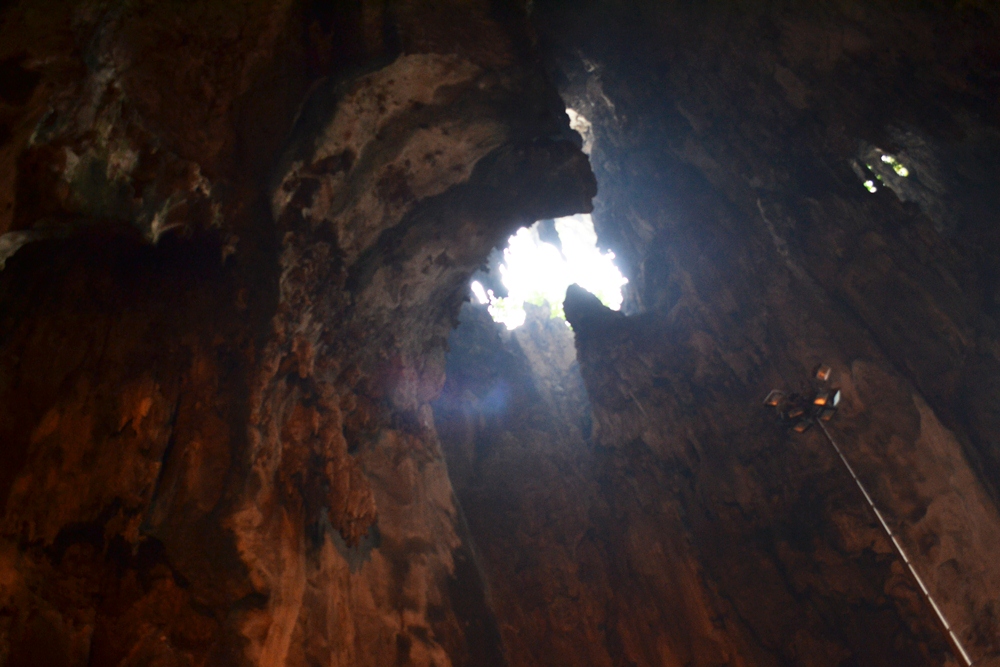 After checking out the main cave we headed to the Dark Cave, where you could only go in with a guide and you gotta buy tickets for it.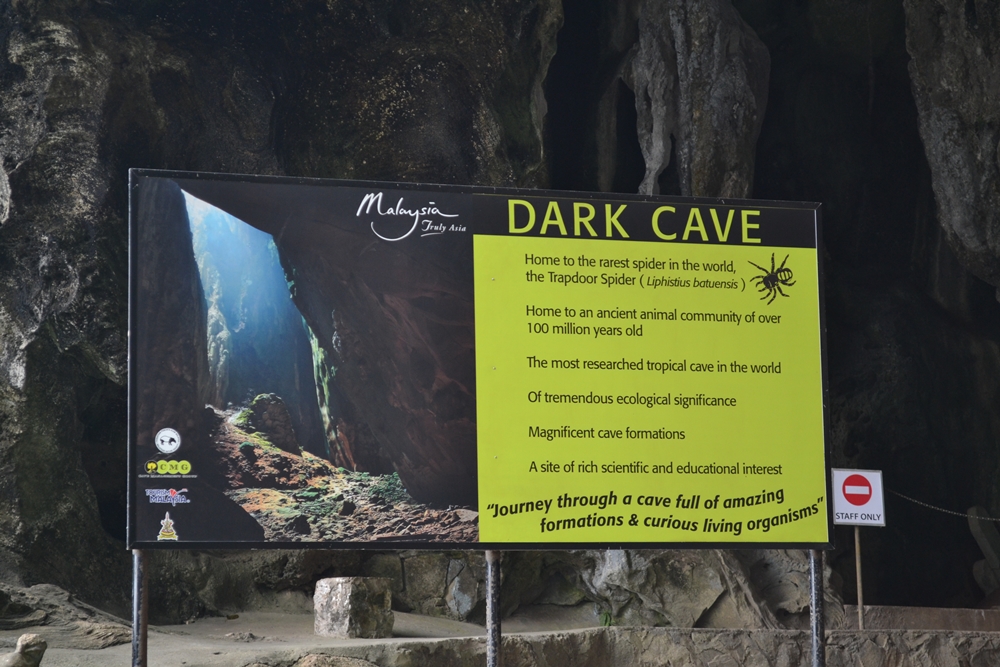 And OMG I ALSO SAW A BAT! They had this one displayed at the counter. And the cave was full of them, hence we weren't able to take clear shots of the inside of the cave as flashes would have disturbed them.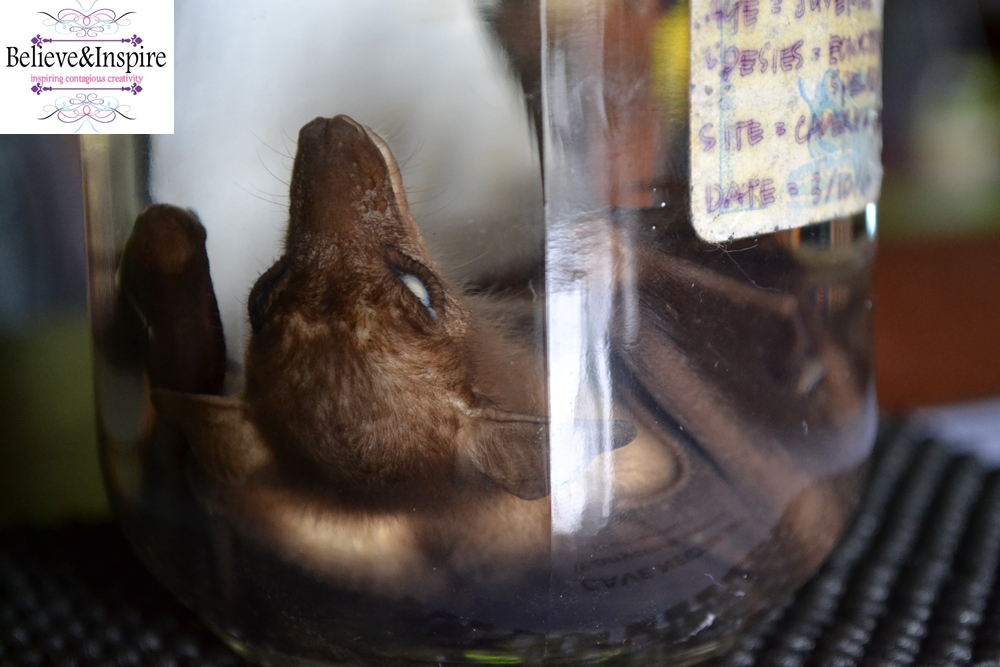 The dark caves has a rich ecosystem of its own and there is this point in the cave where you experience ZERO visibility *creeepyyyy*. The guide actually made us experience it. *shivers*.
This is a shot of the beautiful limestone formation inside the caves.
This last pic is of the main chamber, where there was some light. You can read more about Batu Caves on Wikipedia.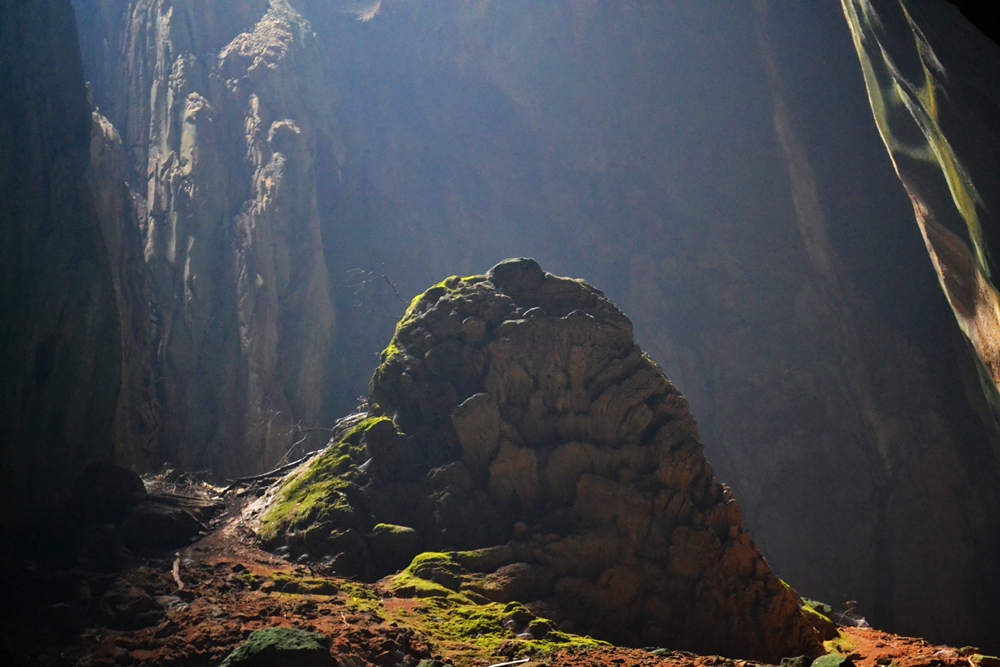 Talking about tourism, have you ever been on a Disney cruise or a Caribbean cruise line? I am sure it will be a life time experience, 
We have once traveled on a ferry when we took a trip to Jazan in Saudi Arabia. We had to take a ferry from Jazan to go to Al-Farasan Islands. You can read more about that here.
That was my first experience of travelling on water, although it was fun but sometimes it was quite scary when the waves grew stronger. I wonder what my feelings would be on a Caribbean cruise. 
All pictures were taken from (Ad) NIKON D3100.