Back2School DIY Shoe Ideas just for you!
The most fun part of the high school life for me was getting ready in the morning everyday. And I can imagine how annoying it can get when you JUST can't find the PERFECT pair of shoes to pair with your mood and style for that day.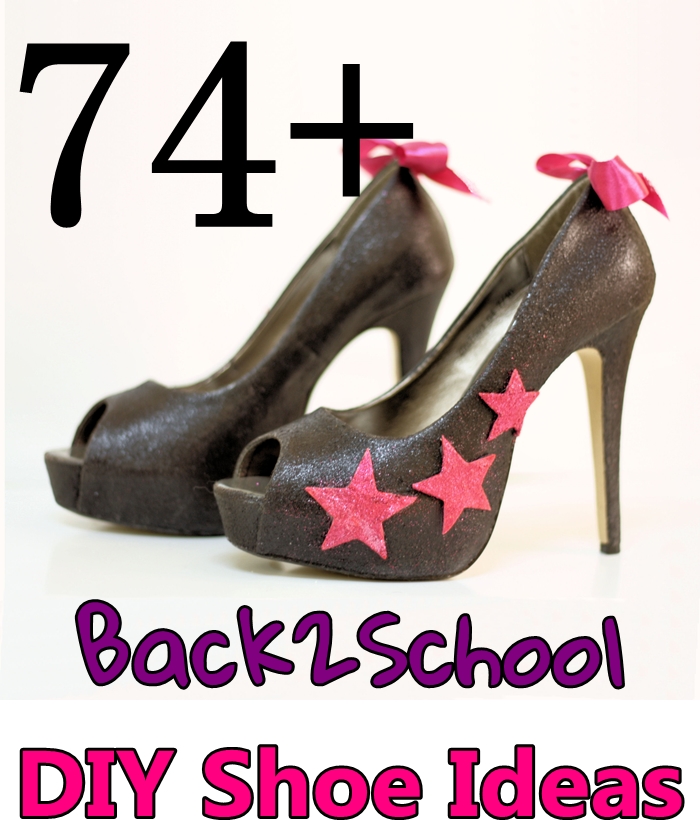 So, today I bring you 60+ customized shoe ideas for back2school that you can incorporate in your wardrobe without breaking the bank.
Please pin responsibly from the image source.
For tutorial visit swellmayde.com
Another way to customize is by adding shoe clips. Check this one out by seecatecreate.com
Also check out these by Mrs Priss
For tutorial visit laurenconrad.com
Oh I JUST LOVE THESE! I'm totally doing this for my pumps!
For tutorial visit Fashion Blog
Another one of my favs! This is going on my to-do list too.
Oh these are super cute!
4 Customized Shoe Ideas by I Do Proyect
25 Shoe Ideas by Henry Happened
Lastly don't forget to check out our very own Glitter Star Heels
So, which one of these Back2School DIY Shoe Ideas will you be trying on this semester?