Hello Believe&Inspire readers! If you are looking for ways on how to make banquet chair covers you have come to the right place. Well, the chair I have in my room isn't EXACTLY like banquet chairs but sort of similar. No arms.
This is the chair provided by the dorm authorities and just didn't fit in with the theme of the room. So what do we do now? We COVER IT! XD
Note that we aren't allowed to have sewing machines here so it was all no-sew project,
What did I use instead you may ask…well, a GLUE GUN! Yes! It took almost the same amount of time that it takes to sew the thing, although I am not sure how durable this glue bond would be. I would have to sew it once I get my hands on a machine but for now I think this will work. This tutorial can also be easily altered to make dining chair cover pattern, folding chair cover pattern or office chair cover pattern.
Banquet Chair Covers Tutorial
Okay let's start.
Things you need:
Poster sized paper.
Your fabric (3 yards)
Tape
Pins
Glue gun
And lots of glue sticks
Okay, start off by taping the paper around the edges. Pressing it to form a shape.
Next draw a line around the edge using a pencil or a marker as you can see in image 2.
Place the paper on floor, fix any broken lines and cut the pattern out. Super simple right?
That's your pattern! Could be used to make innumerable chair covers. So keep it safe!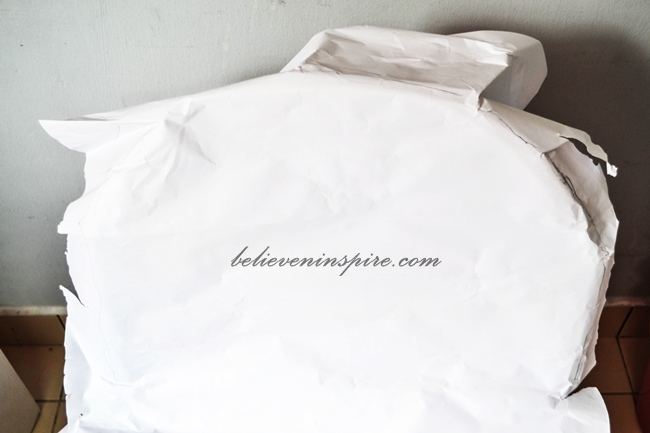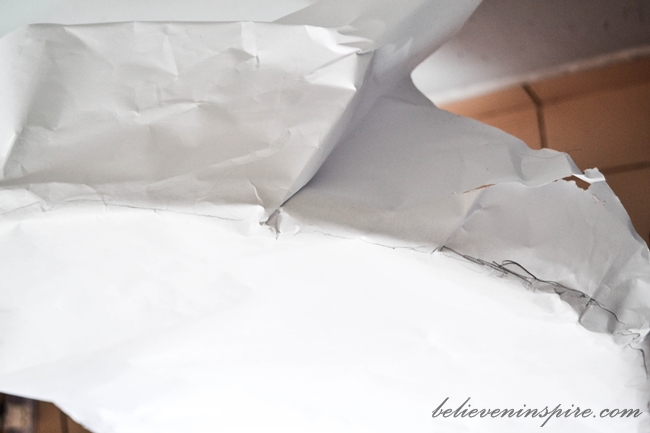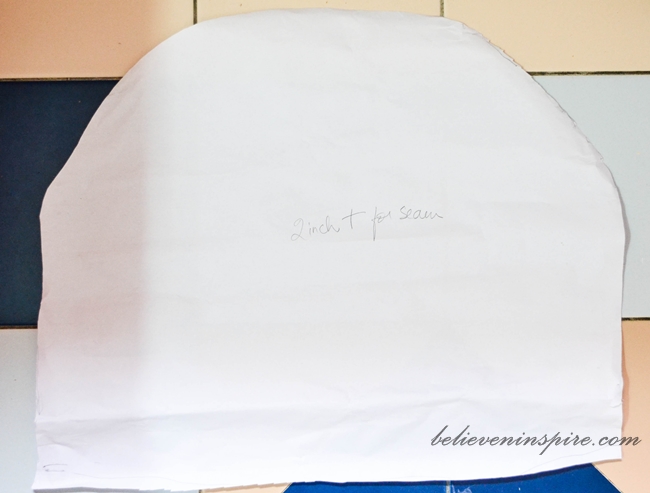 Sewing
Okay now trace the pattern on your fabric and cut out the fabric.
You will need two panels, front and back. Image 2 shows you how it looks like after glueing together.
For the part that's horizontal I used the same pattern but added 2 inch to both sides according to the shape of the chair.
Next, I just took the skirt and glues it onto the horizontal part, adding ruffles simultaneously.
Then placed the upper part onto the horizontal and glue with right sides together.
At the back of the vertical portion I added the ruffles separately and then joined them all together.
I hope you can understand it better from the picture.
After you are done, lightly iron everything to set  in place. Make sure you don't iron too much on the glued edges.
Add some trim and you will be done!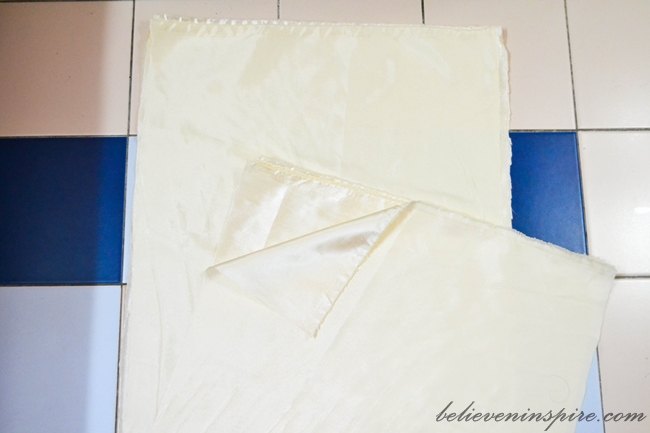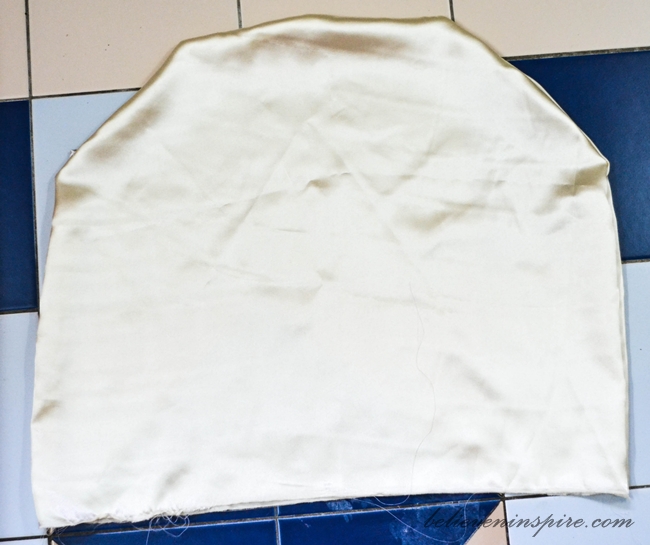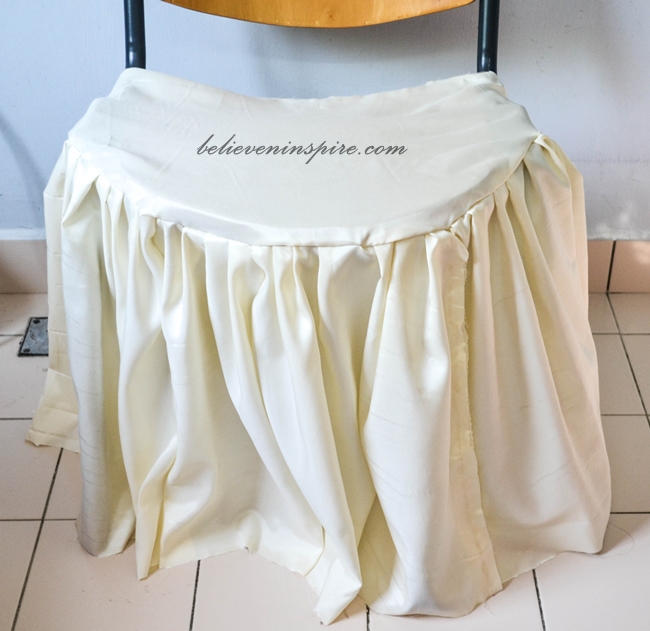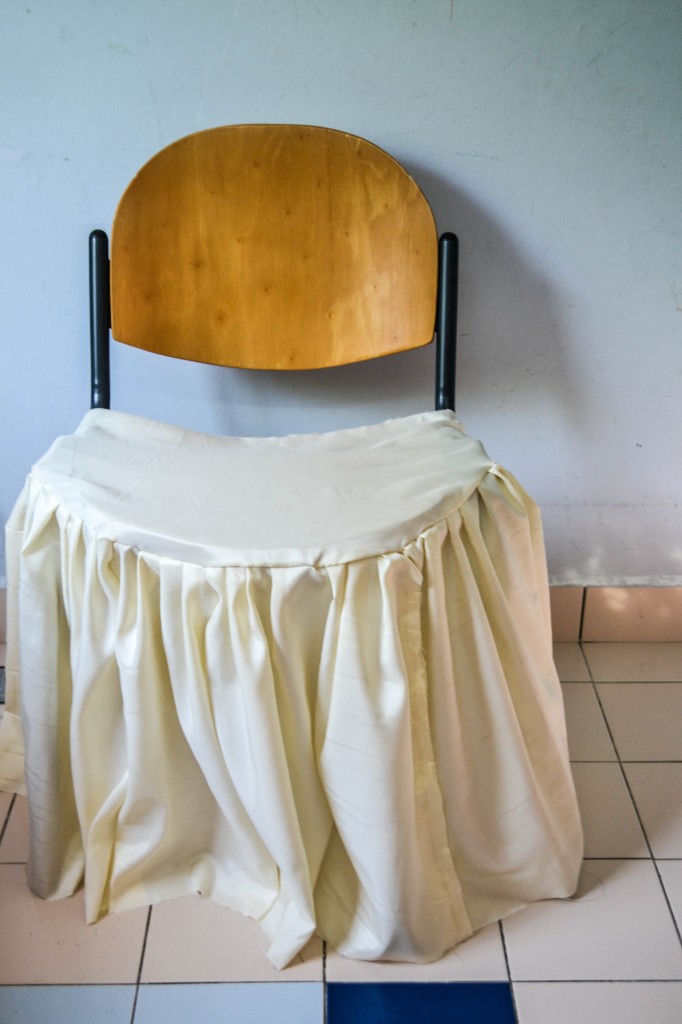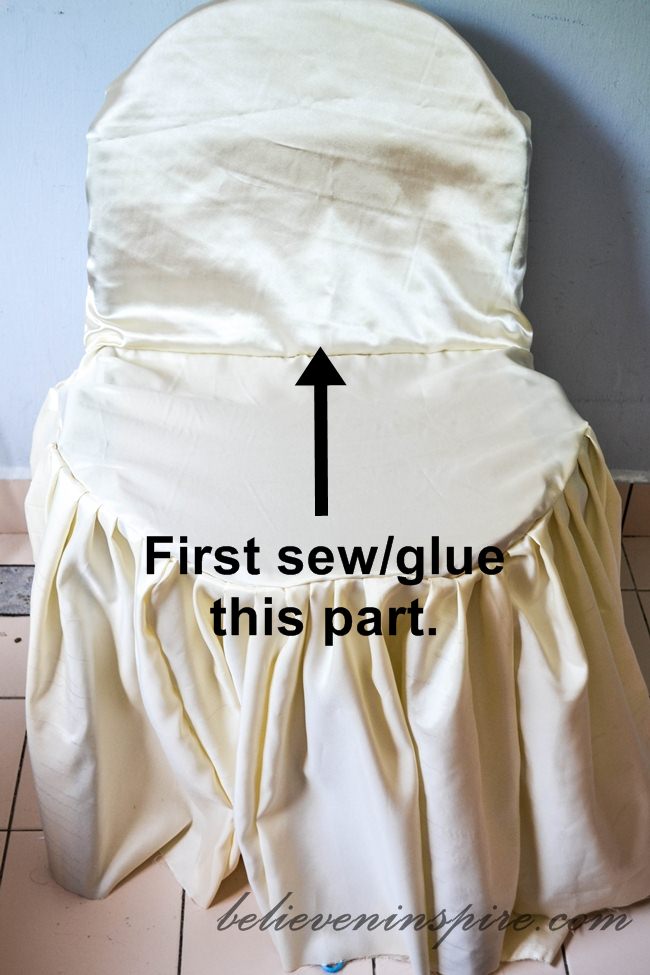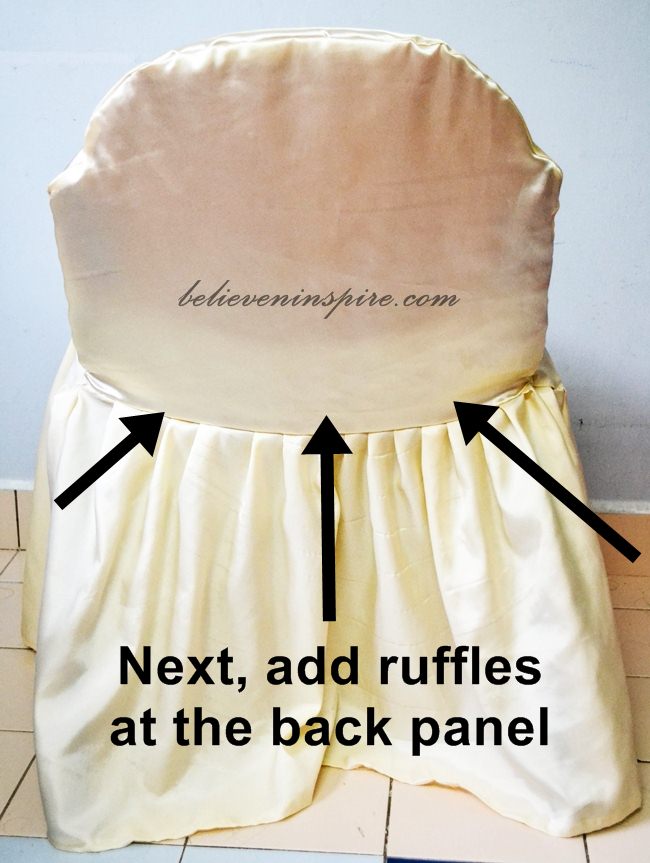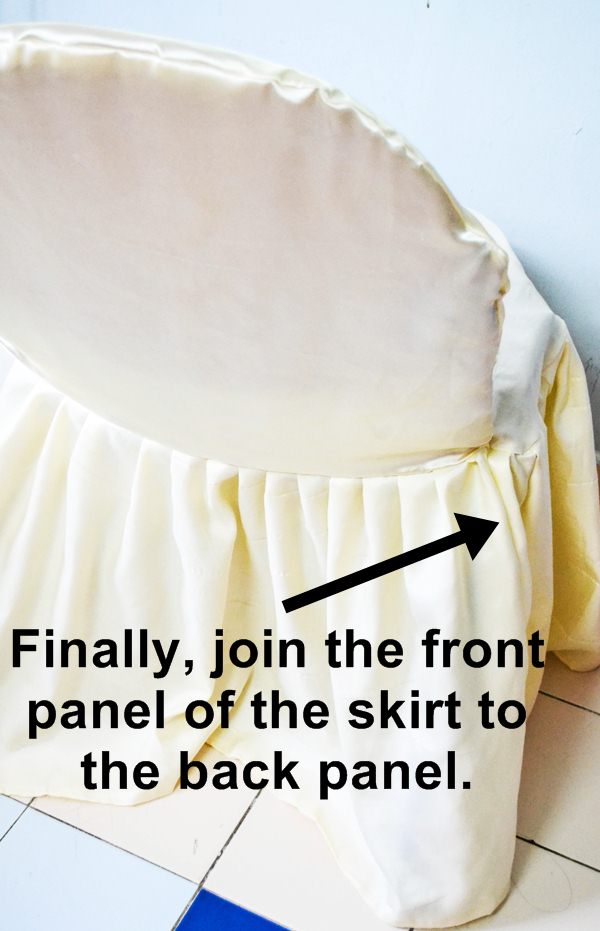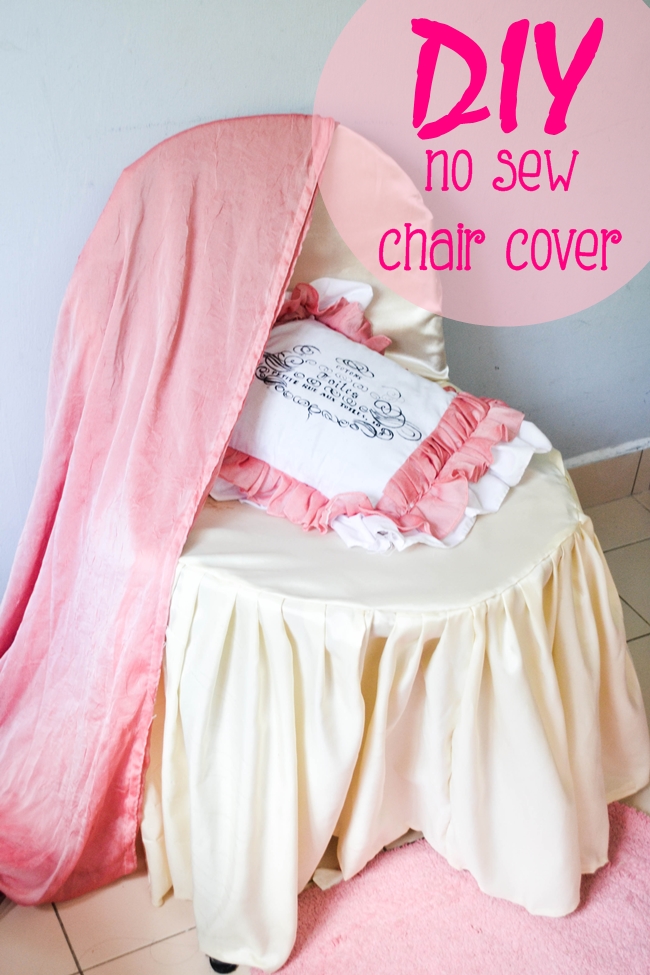 So, how did you like the new chair cover? Looks much better right. Now it's your turn. Go ahead and make a dining chair cover pattern or an office chair cover pattern or whatever chair it is, customize it to your look and have fun! XD
Don't forget to check out more sewing tutorials.
Linking up to these blogs:
Savvy Southern Style, Funky Junk Interiors, French Country Cottage, Six Sister's Stuff, Sew Much Ado, DIY Show Off, Craft berry Bush, Coastal Charm, DIY by Design, Too Much Time , The Charm of Home, Flamingo toes, Flour Me With Love, Someday Crafts,  The Crafty Blog Stalker, My Romantic Home, Sugar Bee Crafts, Time to Sparkle @ The Gunny Sack, Home Stories A to Z, By Stephanie Lyn, The Girl Creative, Kathe With an E, The 36th Avenue, It's Overflowing, Lil' Luna, Love Bakes Good Cakes.
This post first appeared on Believe&Inspire.
© Copyright believeninspire.com 2011 – 2013
Don't forget to sign up for our twice a month newsletter for FREE printable!