Hello lovely readers! How are you doing? Today I'm showing you how to make a super easy bed canopy to enhance the look of your room and take the décor to the next level of cosy.
By the way, I'm just a few projects away from a complete room tour of my dorm room. On Friday I was finally able to make some flowers, believe it or not I had cut the petals in September and ever since they were just lying around until yesterday. Took me few hours, but thankfully they are done and on Saturday I completed another much awaited project. The canopy! I'm a canopy LOVER and without them the bed doesn't feel cozy at all. Today I am sharing how I made a super simple canopy for by bed without a thick pipe. The time for the project wasn't much, like around 1 hour.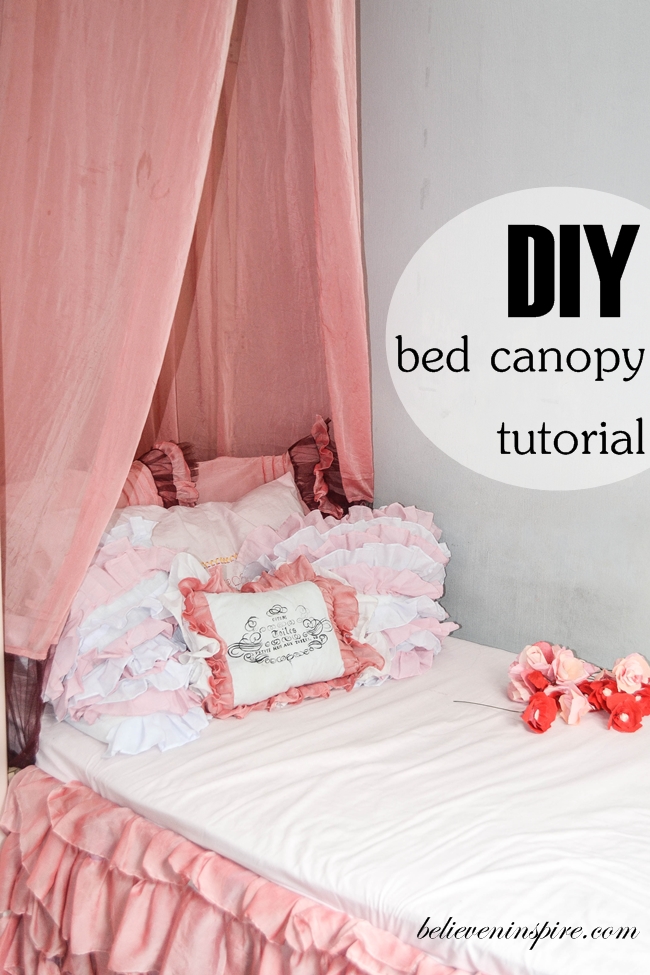 Pin this image to your home décor board for inspiration.
How to Make Super Easy Bed Canopy (Contemporary Beds)
okay, now I'll show you in pictures how to make the super easy bed canopy in less than an hour.
Supplies for super easy bed canopy
DISCLAIMER: Some of the links may be affiliate links. I will receive a small compensation for any purchases made using the links.
Thick wire, twine, wire cutter, strong sticky hooks.
Method
First, I took 0.5 m wire and rolled it into 3 layered circle.
Next, I tied it with twine.
Then, I wrapped twine all over it and tied knots to hang the twine on the hanger.
I tied the the curtains on the ring.
And then hanged it on the hook.

Since this is a dorm room, we aren't allowed to do drilling and stuff. Another limitation was that we'll only be staying in one room for 10 months. I'll be moving out in June, so everything had to be easy to carry and remove.
The ceilings are too high and the rooms too small. So it was really difficult to capture the bed and the ceiling together.
Anyway, what do you think, isn't the canopy super easy and cheap to make?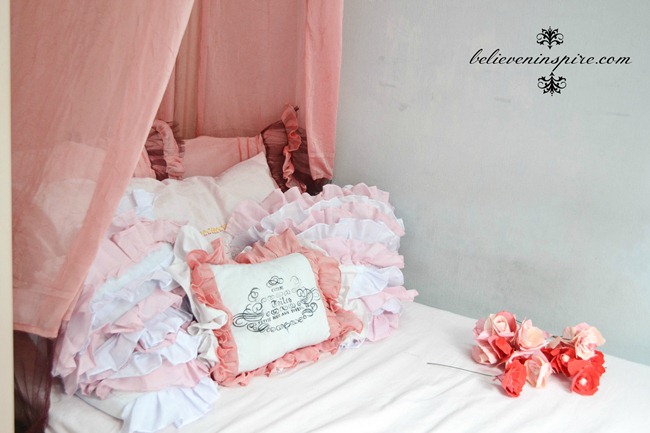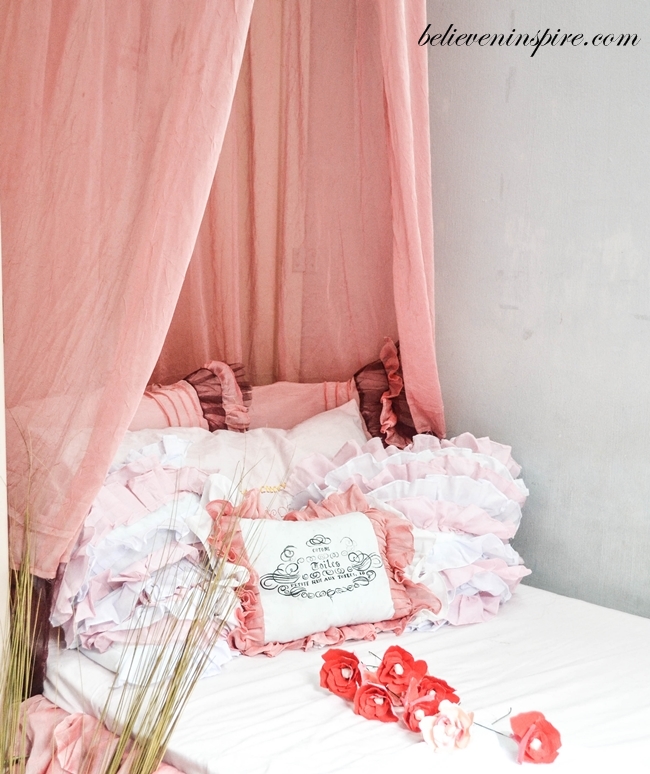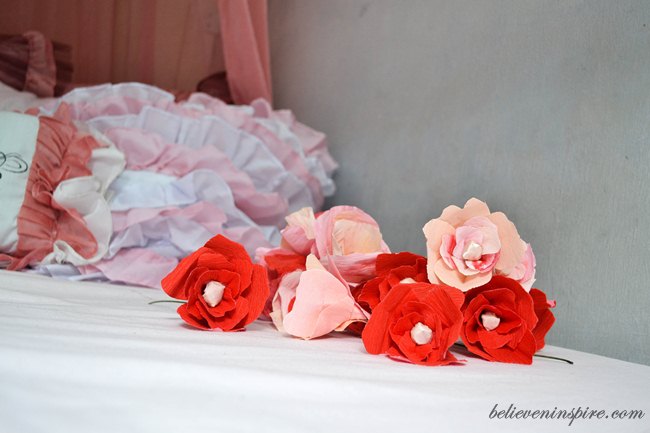 Let me know in the comments below what do you think about the super easy bed canopy and don't forget to pin the images to your home and room décor board. 🙂
This post first appeared on Believe&Inspire.
© Copyright believeninspire.com 2011 – 2013
Don't forget to sign up for our twice a month newsletter for FREE printable!