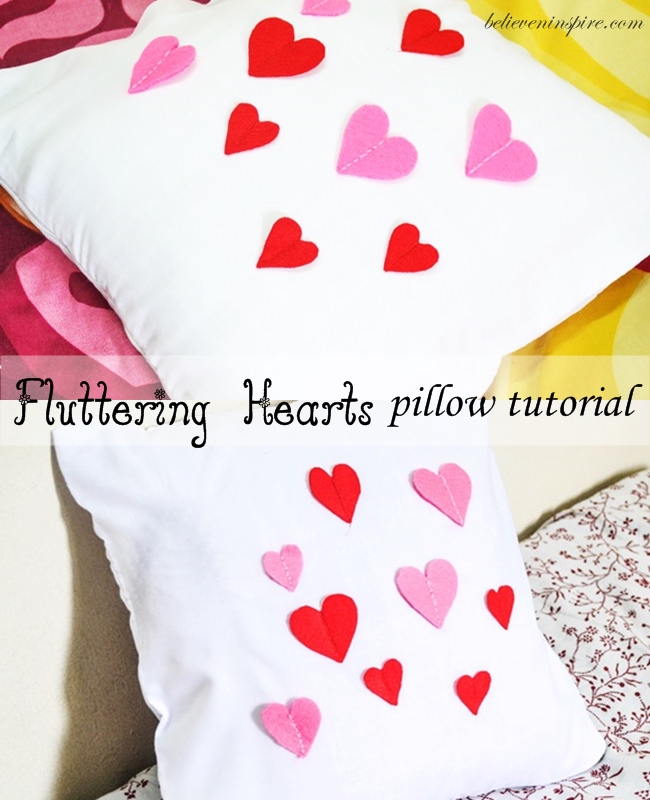 Hello lovely readers! Welcome to another tutorial. Today I will be showing you guys how to make Fluttering Hearts Pillow Tutorial (Throw Pillows for Couch).
Don't you just love decorating with couch pillows. I mean this is the easiest and cheapest way to bring the change in the living room or any other seating area. Throw pillows always add a totally fresh and new look and we want to bring you the easiest ways to make them.
Again, today's tutorial is really simple. All you need is the basic sewing and embroidery technique. Perhaps, it would be a fun thing to make with kids for their room.
So let's start today's tutorial.
Disclaimer: Some of the links in this post are affiliate links and I will receive a small compensation for any purchase made through these links.
How to make Fluttering Hearts Pillow Tutorial (Throw Pillows for Couch)
Supplies:
Scissors

Measurement tape
Directions:
1. Cut out 15'x15′ squares from the white fabric.
2. Next, cut out the hearts from the pattern and place them as you like onto the front panel of the fabric. 
3. Pin all the hearts into the place.
4. Sew them onto the fabric using your machine. I just sewed a single line in the middle for the fluttery look. For the pink hearts I used embroidery needle and back stitch for the lines in the middle.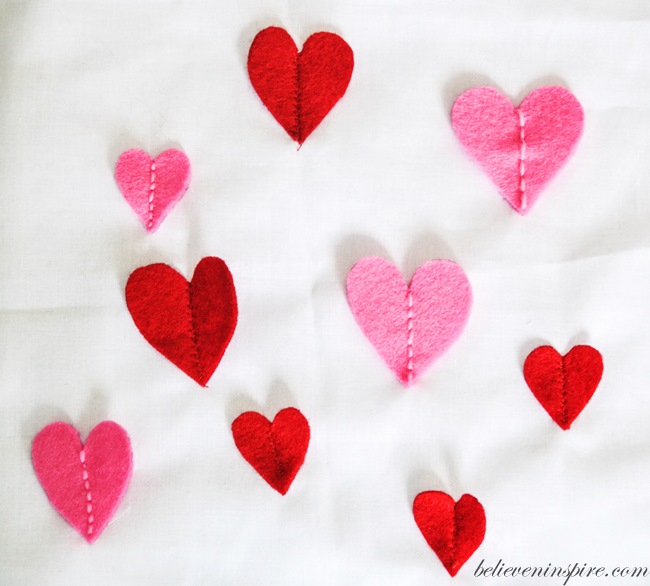 5. In the end put the back and front pieces together and sew the pillow for the complete look.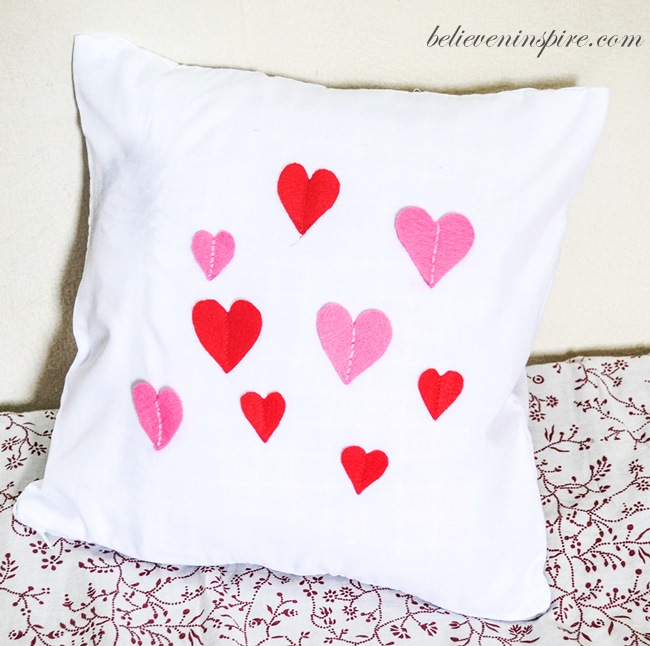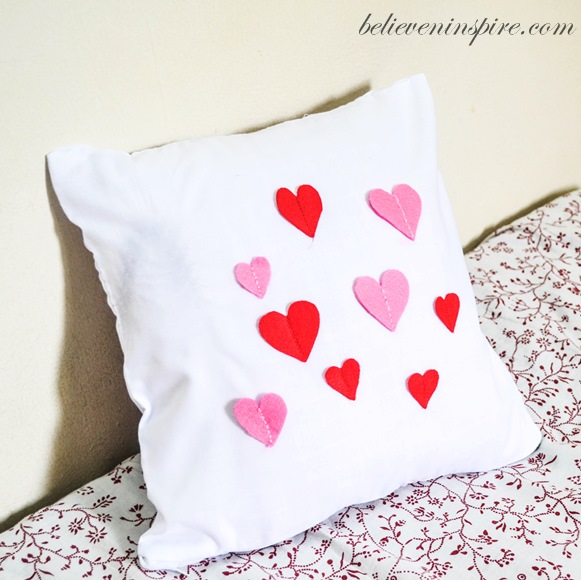 For some reason the lights and camera weren't working out for the photoshoot of this pillow. Ah! Unlucky pillow. Personally, I think it deserves a better shoot considering how fun and playful the design is. While coming up with this design I had little girly stuff in mind so I decided to go with the pink hearts. I had plans on adding pom poms at the corners too but I just forgot. You can always try though.
Let  me know in the comments below if you enjoyed the tutorial or not. Did you like the design of the pillow? 
Psst. We have a pillow fun board on pinterest too. Would love for you guys to join the pillow fun there. You can access it from the sidebar.
A final NOTE:  Dear lovely readers, please do not replicate the design for commercial buying and selling. The tutorial and the design is for personal use only. It's okay to use a picture of finished project BUT with a link back. We love you for co-operating with us. XOXO.

Don't forget to sign up for our twice a month newsletter for FREE printable!