Hello readers! We're so glad that our Felt Cartoon Heart Pillow Tutorial (Couch Pillows) was appreciated and loved so much by you guys. We designed it specifically, keeping in mind that it should not only be easy to DIY but also took less time. And based on the feedback, seems like mission is accomplished. That's what make us happy and we shall keep bringing you guys super easy and yet super awesome pillow ideas to decorate your room or use as couch pilows.
Today's pillow design is dedicated to all the girly girls out there, who LOVE pink and don't mind having a closet with just 50 shades of pink like yours truly.
P.S. For more pillow fun don't forget to follow our pillow fun board on pinterest. You can see it on the sidebar. XD
DISCLAIMER: THIS POST CONTAINS AFFILIATE LINKS.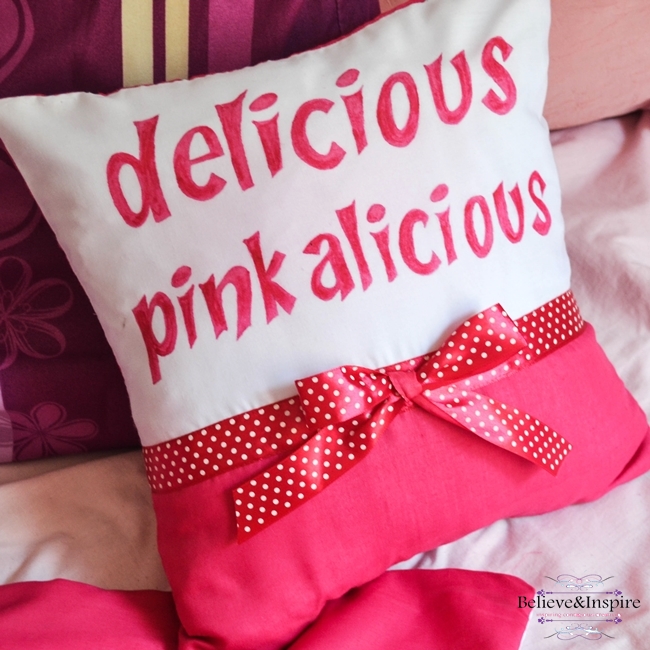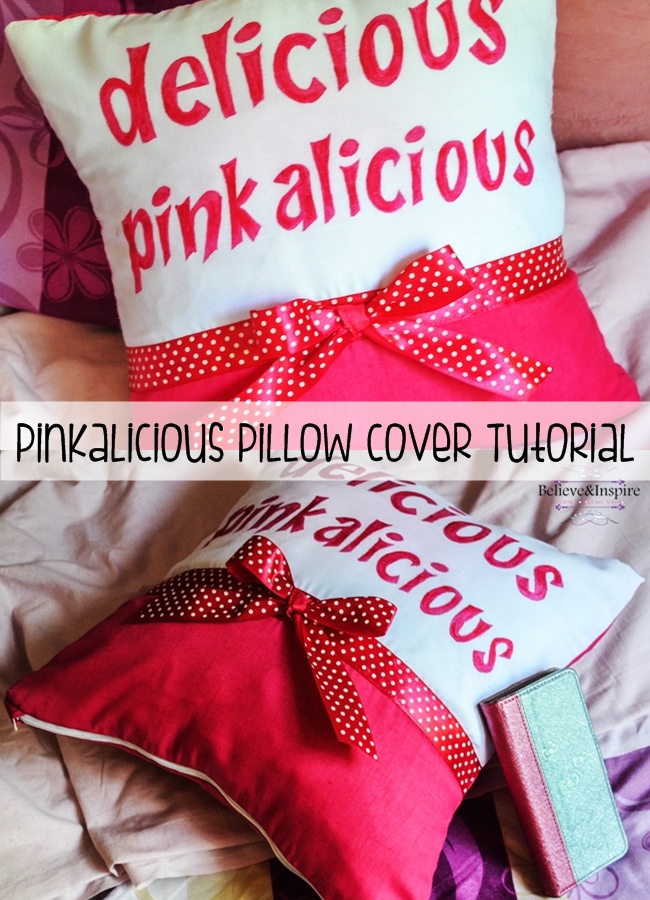 Pinkalicious Pillow Tutorial (Pillow Covers DIY)
Supplies
Pink and white cotton 1 yard each
Paint brush
Fabric paint (Pink)
Polka dots pink ribbon
Zipper
Directions
1. Cut out a 15″ square and 5″x15″ rectangle from the pink cotton.
2. Cut out 10″x15″ rectangle from the white fabric.
3. Place the pattern under the white fabric and trace the letters onto the fabric.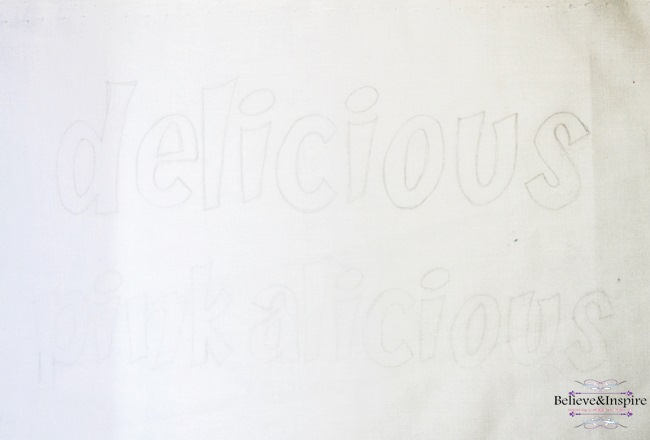 4. Place the fabric onto a cardboard. Psst, I used my laptop box under it. You can see the acer peeping from underneath. 😉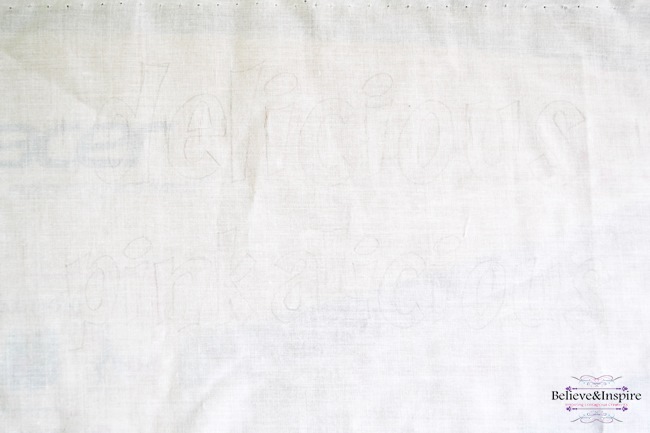 Painting tip:
What I like to do is, use a thick brush for the filling. And then, a very fine and thin brush for the rest.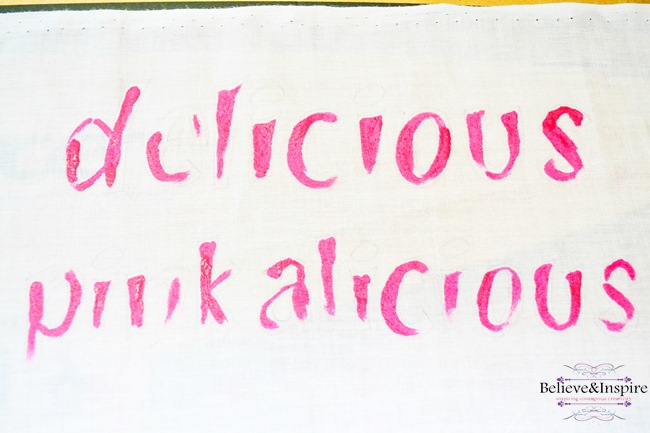 6. And, we're done.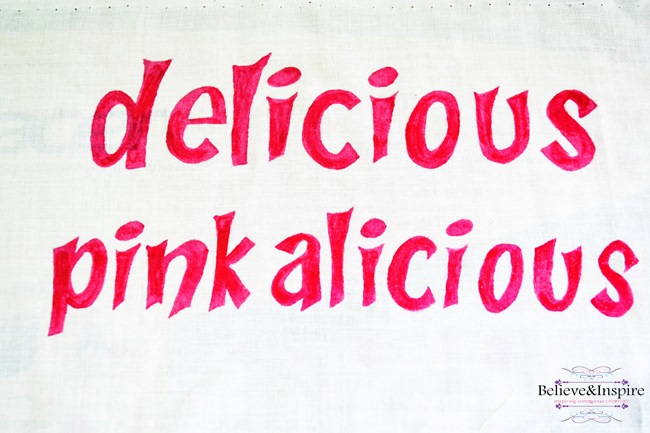 6. Next, sew the pink rectangle and the white rectangle together. And, the front part of your pillow is almost done.
7. Next, place the ribbon in the middle and pin it down. Using pink thread sew the ribbon into place.
8. Make a bow, and hand stitch it into place.
9. Put the front and back pieces of pillow together and sew it.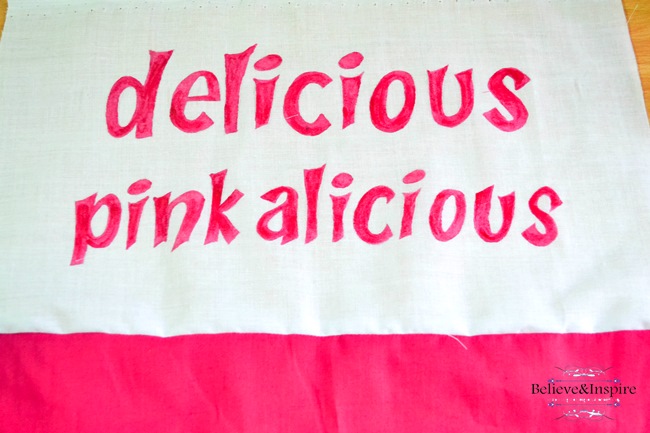 10. And ta-da! You are done! Have fun with your new throw pillow. XD