Hello readers! I'm finally getting to share my recent DIY, and its one of the two handbags I had been looking forward to making these holidays.
DISCLAIMER: This post contains affiliate links.
I had saved up (AD) the pattern ((The link will take you to my craftsy shop where you can download the pattern for free. Craftsy is an online worldwide craft community offering online classes and patterns. To know more about Craftsy click here) a month ago I guess, after the failure of the hobo bag and was really excited for this one because of all the details included in the pattern. I just knew this bag would turn out way better than the silk hobo bag. Plus I really wanted to make a GOOD bag, you know, not the usual tote bags without zips and I wanted some really good pattern and when I saw the FREE pattern for this bag, I was overjoyed and saved the pattern immediately, and waited desperately for the break so that I would start working on my new bag.
Like us on facebook for more patterns and tutorials.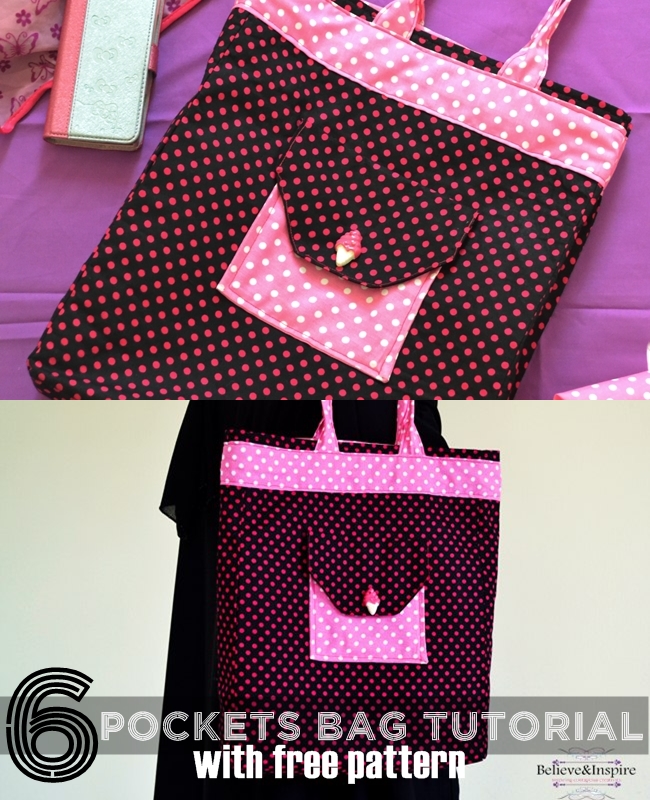 You might have seen my celebratory post on instagram. I bought 4 different fabrics from Nagoya Textiles here in Malaysia. Important info for those who're living here and have trouble finding the right place to shop for fabrics. Take my word, you're gonna love this place. I was actually getting cotton fabrics couriered from KSA until one day I miraculously found Nagoya textiles. And, since then it's my one stop shop for all my fabrics. They have all sorts of home decor and wearable textiles, and the collection is HUGE. 

I had thought of making this bag in turquise and pink color but at the shop I totally forgot and ended up buying to shades of pink.  Nevertheless, it turned out good, but now I have another pink colored bag :/.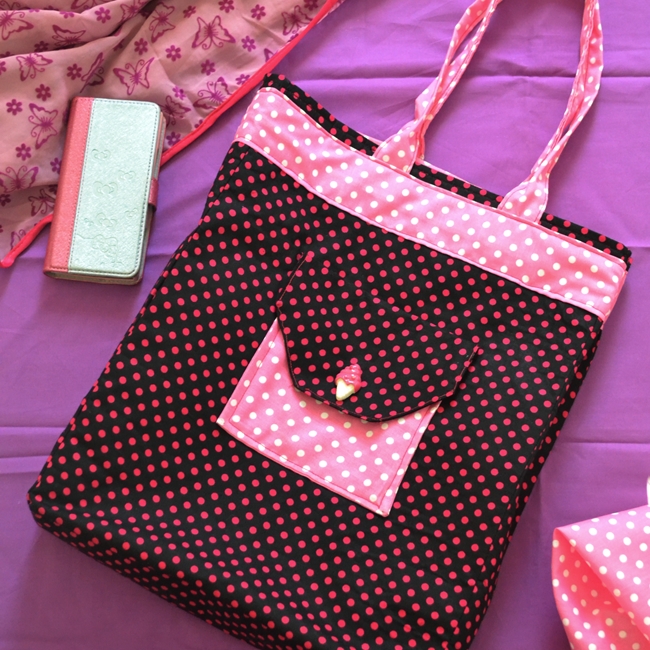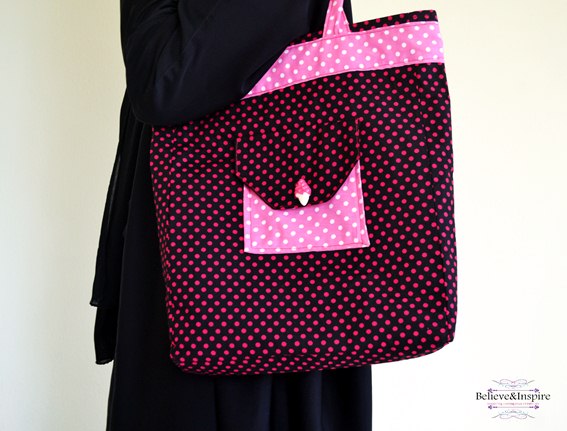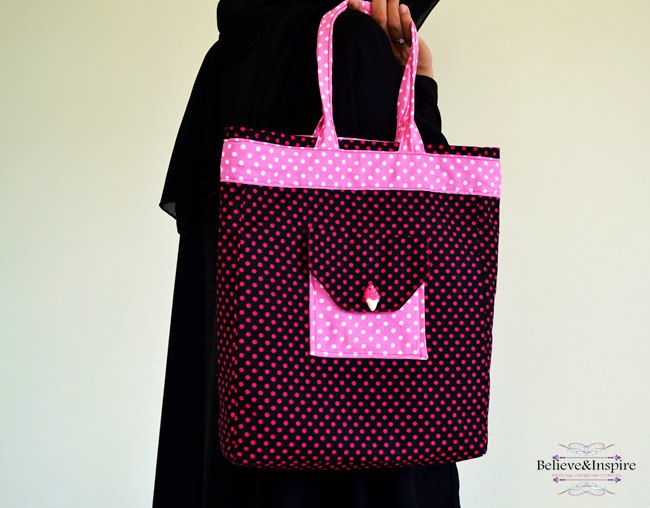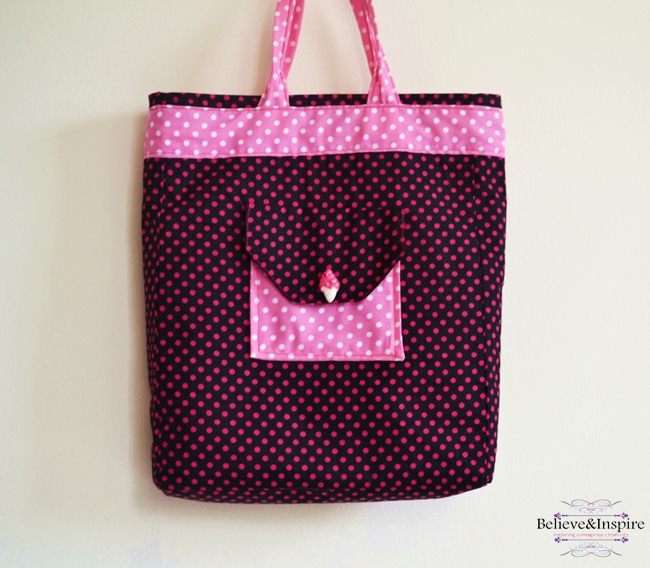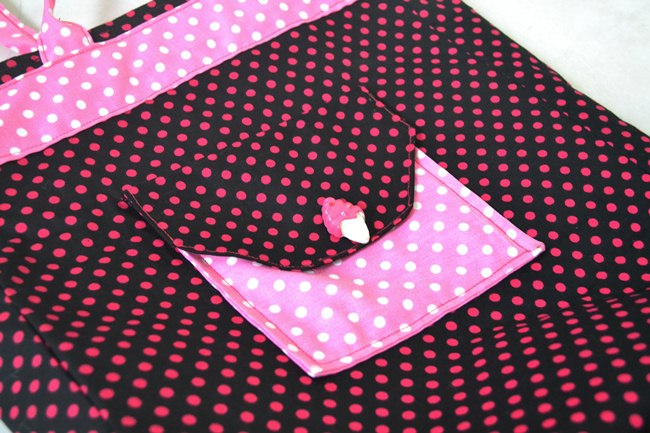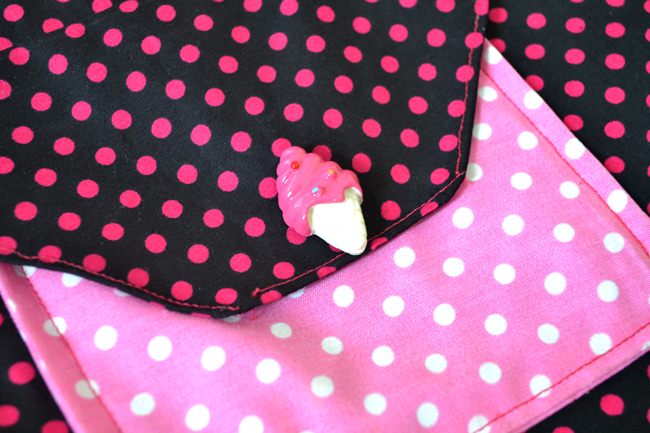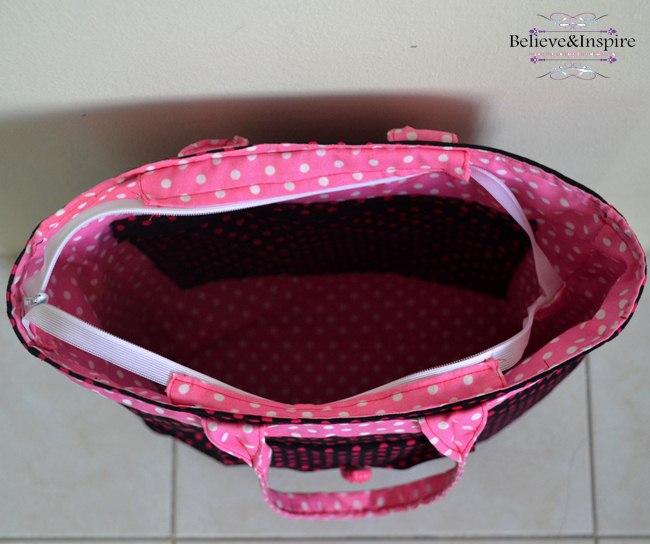 I did quite a few alterations to my bag. Firstly, the size of the bag, I wanted a bigger bag so I went for 9×15″ and due to that alterations I messed up the length of back and inside pockets. I also opted out of the side pockets because I didn't like the look of it. And, finally I added a top pink strip because it wasn't looking good earlier.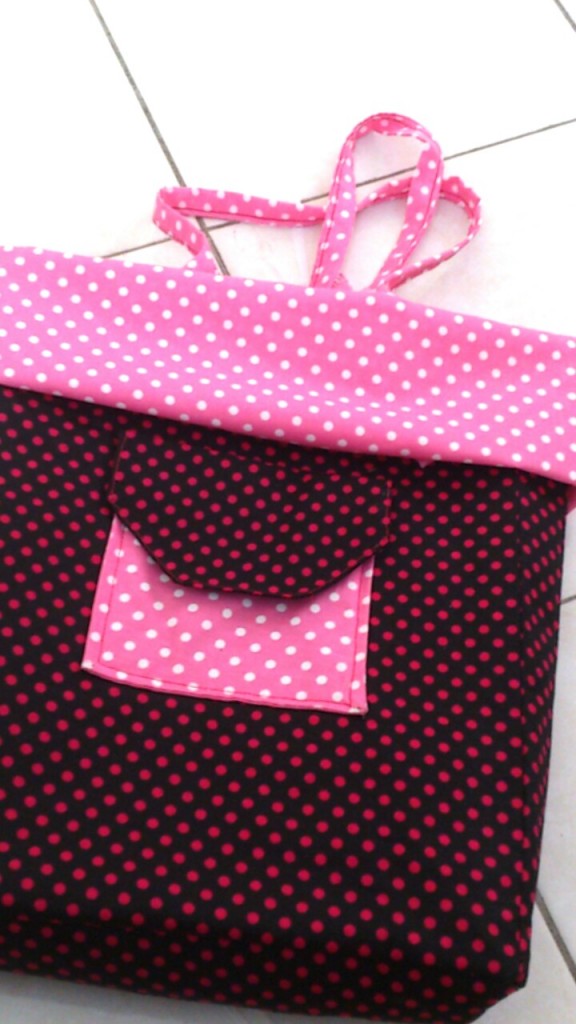 For some reason the pink and white fabric reminded me of ice-cream so I got this super cute cone ice-cream from pretty2u, which officially is for your phone but, I just couldn't help making a button out of it! 😀
If you would like to make this bag you can get the (AD) pattern here ((The link will take you to craftsy where you can download the pattern for free. Craftsy is an online worldwide craft community offering online classes and patterns. To know more about Craftsy click here) totally FREE. Just can't be thankful enough to the designer for providing the super awesome pattern free of cost. :D:D Don't delay you guys get it before it's gone. This one's a KEEPER!
Now, what color combo would you make this bag in? Share your comments by clicking on this post.
Linking up to these blogs:
Not just a housewife, Savvy Southern Style, Funky Junk Interiors, French Country Cottage, Six Sister's Stuff, Sew Much Ado, DIY Show Off, I heart  Naptime, Craft berry Bush, Coastal Charm, DIY by Design, Too Much Time , The Charm of Home, Flamingo toes, Flour Me With Love, Someday Crafts, Alder-berry Hill. What's Cooking Love, The Crafty Blog Stalker, Raising Reagen, Create Craft Love, Mom On Timeout, My Romantic Home, Sugar Bee Crafts, Time to Sparkle @ The Gunny Sack, Home Stories A to Z, By Stephanie Lyn, The Girl Creative, Kathe With an E, The 36th Avenue, It's Overflowing, Lil' Luna, Love Bakes Good Cakes, http://freshideastudio.com, DIY Home Sweet Home, Ginger Snap Crafts, Oombawka Design, Titi Crafty by Camila, Livin Better Together, Common Ground-Do.com, My Re-purposed Life
This post first appeared on Believe&Inspire.
© Copyright believeninspire.com 2011 – 2013
Don't forget to sign up for our twice a month newsletter for FREE printable!
Linking Upto Too Much Time