Hello friends! Spring is finally here!! Wohoo! Daily I get to admire pretty pretty flowers all around the campus. So here I bring you 8 different ways to make flowers this spring and some flower arrangement ideas.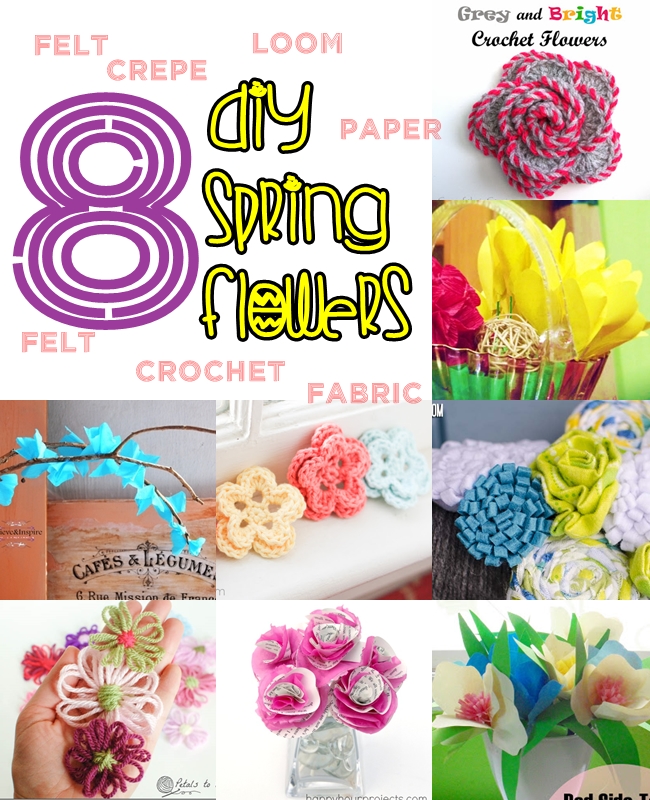 Felt, fabric, crocheted, paper, you name it, we have it.
Check out these crochet flowers, you can turn them into a pretty garland. For full tutorial visit 1 dog woof.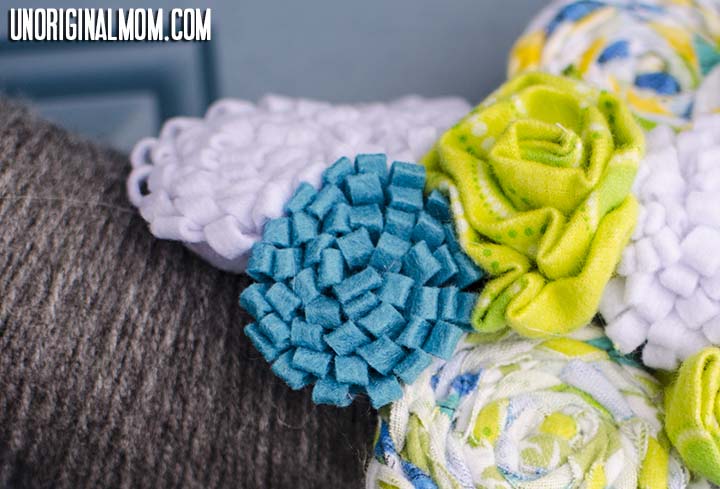 Some lovely spring wreath inspiration at Unoriginal Mom
A great paper flower tutorial by The Pin Junkie.
Put those old books to use. Make some pretty paper flowers following the tutroial atHappy Hour Projects.
Don't want to spend on fresh flowers everyday? No worries! Make your own tulip bouquet from paper. Click Spring Flower Basket for template and tutorial.
If peonies are your favorite thing make them now. DIY Paper Peonies Tutroial comes with a free template!
Sum of their Stories have a unque two toned crochet flower tutorial.
This will make a fun spring project for kids. Try it out! Get the tutorial at The Pin Junkie.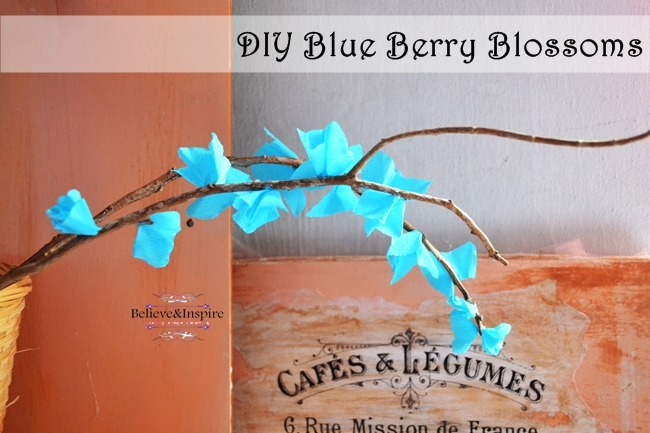 Click DIY Blueberry Blossoms to make the easiest crepe paper flowers ever!
Recycle old fabrics into pretty flowers. Get the tutorial at Probably Crafting.
Petals to Picots have a great tutorial on making loom flowers.
Another fun craft to keep the kids busy this spring by The Pin Junkie.
Now onto some flower arrangements. Here's a lovely one I found on pinterest, mixing artificial flowers with real ones.
I recently bought 3 burlap wrapped grass centerpieces, but they looked too green and plain, so I added some flowers that I bought separately. I'm totally liking this new look.

Let's connect! Share your flower board pinterest urls in the comment below because I would love to see what you guys are pinning.
If you like you can follow our DIY Flowers pinterest board too.
Let's CELEBRATE SPRING TOGETHER! XD
Don't forget to check out these awesome posts too!