Hello friends! This project had been on my to-do list for quite a long time, because it was so difficult to carry the laptop in my normal bag, saving it from scratches and all that. And then, there was this other problem of finding something according to my style.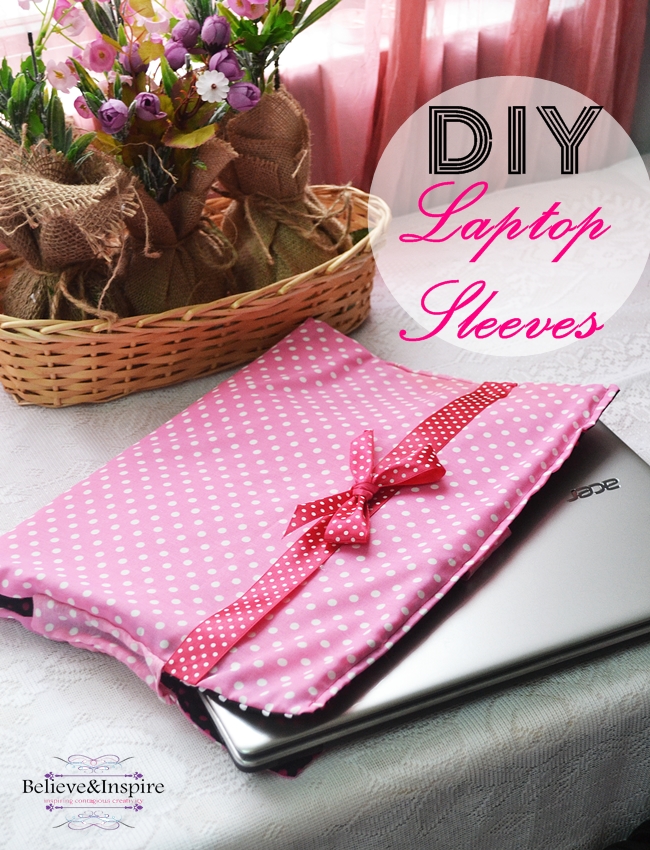 DIY Laptop Sleeves Sewing Tutorial
Disclaimer: Some of the links in this post are affiliate links and I will receive a small compensation for any purchase made through these links.
Supplies:
1/2 yard lining fabric

anything for decor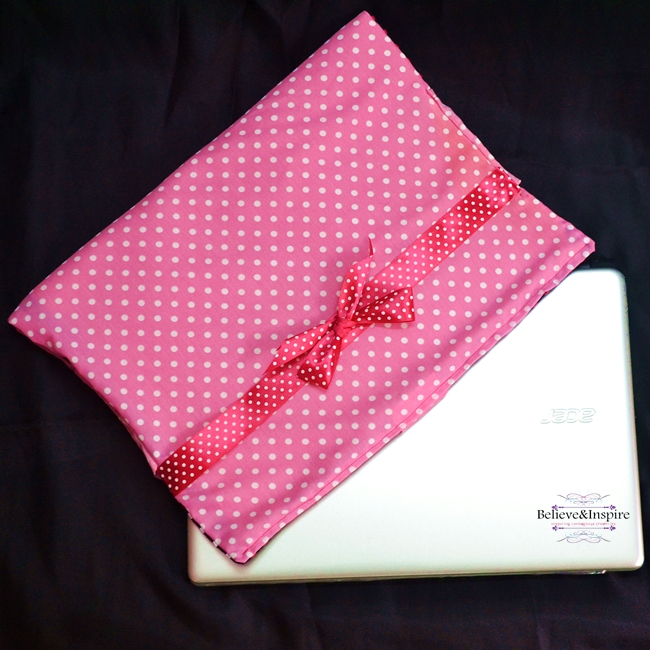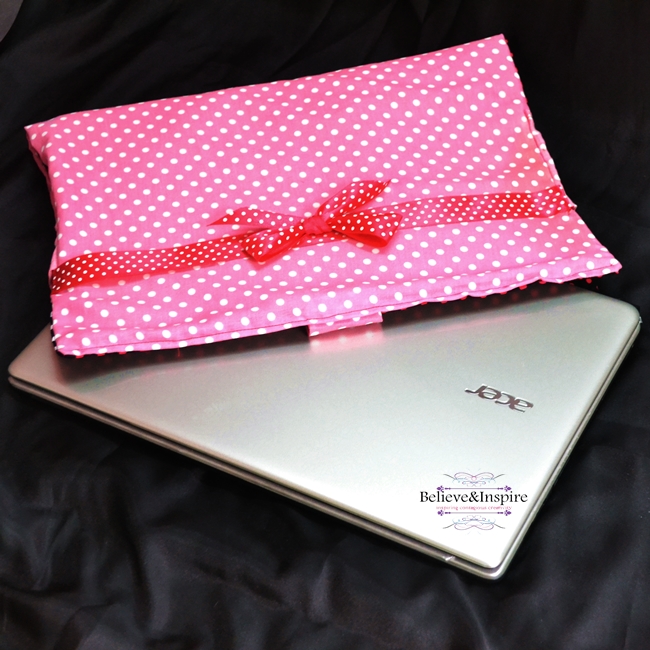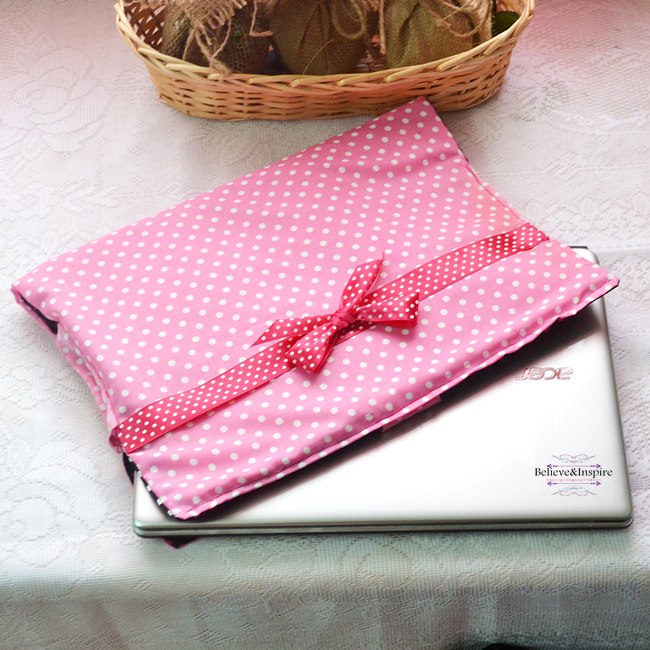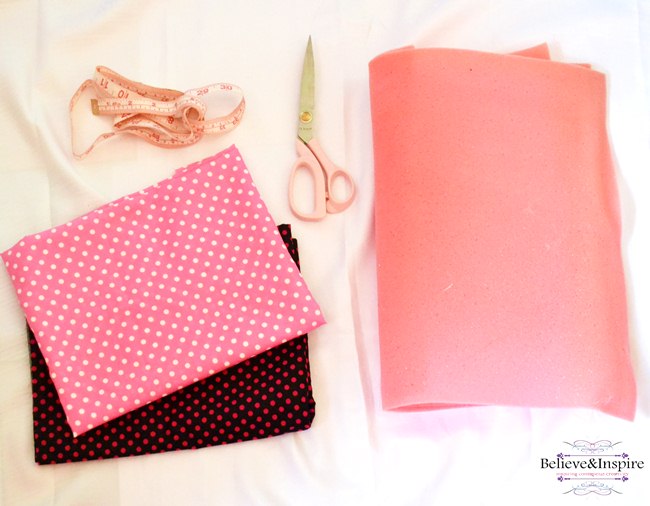 Directions:
Step 1: Cut out the following lengths of fabric. The lengths A and D depends on the size of your laptop. Mine is 14″x9″ so I used the following lengths.
From exterior:
16″x20″ (Label this as A)

4.5″x4.5″ (B)

2 pieces of 2″x6″ (C)
From lining:
Step 2:
Place and pin your foam piece on the wrong side of your D and sew it in place.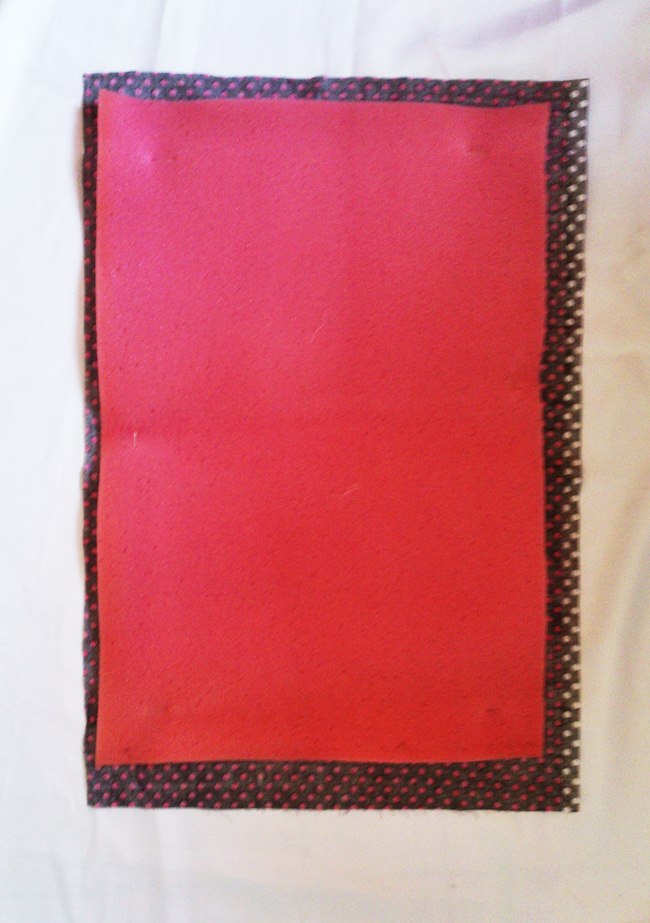 Step 3
If you want, you can add some blings to your A piece at this point. And the, place the right sides together of A and D and sew from 3 sides like a pillow case, and turn the right side out.
Step 4:
Take your B and placing the right sides together sew from 3 sides and turn the right side out. Stitch a button at this point. This will be our flap.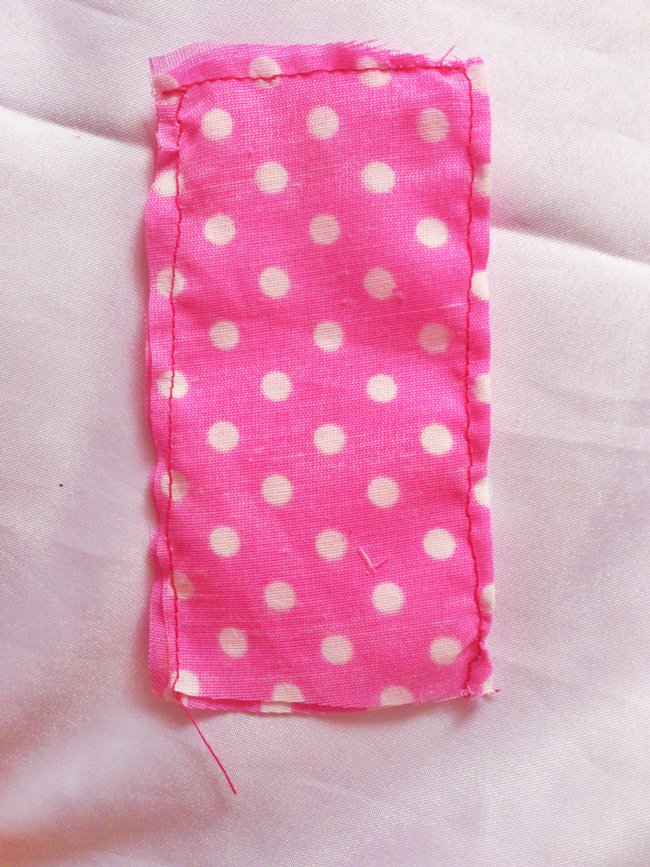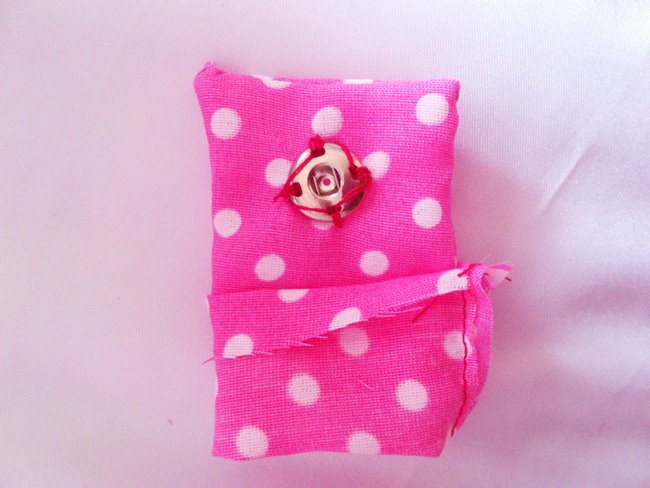 Step 5:
Pin the flap to the opening of the AD that we made in step 3 and close the opening as shown below.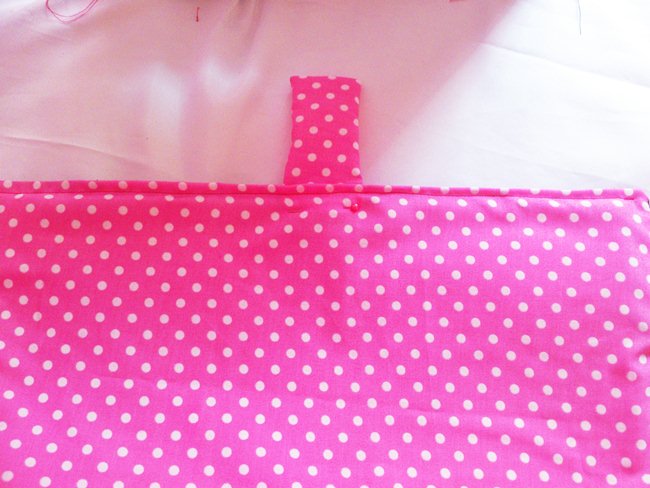 Step 6:
Take your C pieces and fold in their edges from all four sides.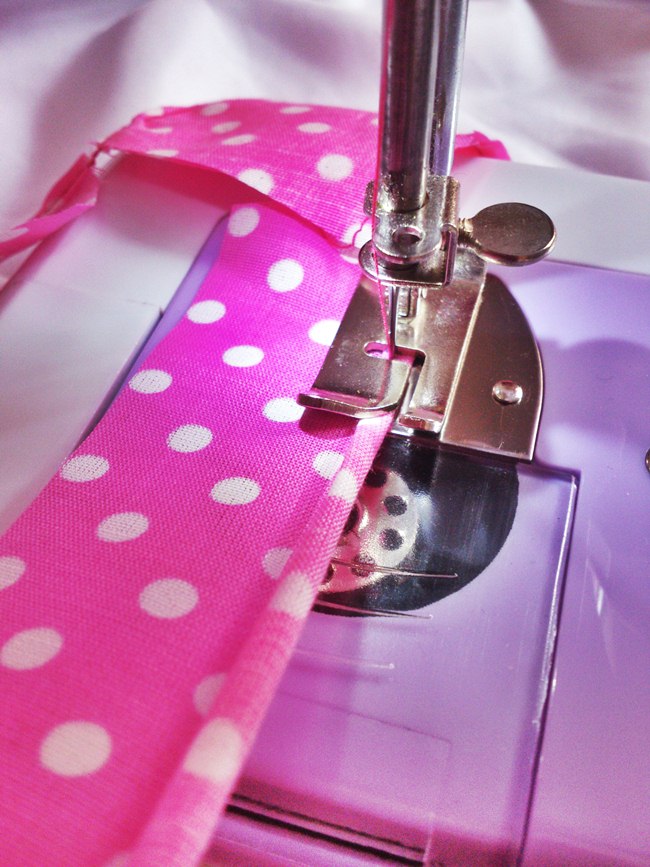 Step 7:
Measure and pin them onto your AD and sew. If you see how they look from the sides, you might understand it better. You can refer to the first picture for that.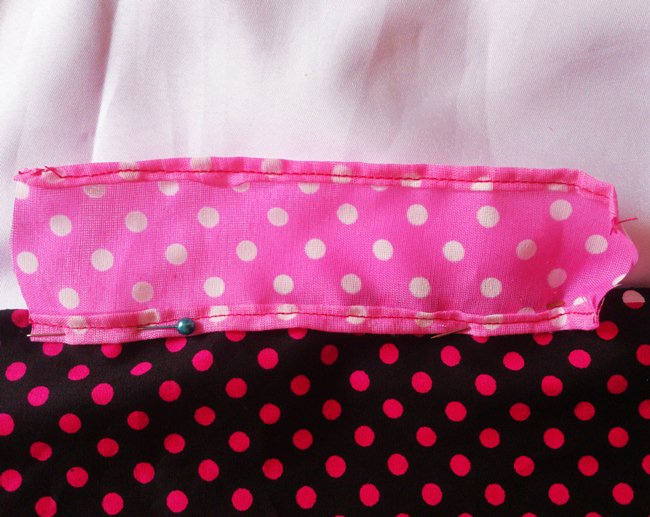 And you are done! Wasn't it simple? 
By the way, I also use mine as the screen cover when I'm not using the laptop. I avoid closing the lid unless I'm carrying it away, which brings a lot of dust particles. And using the cover helps to keep it clean.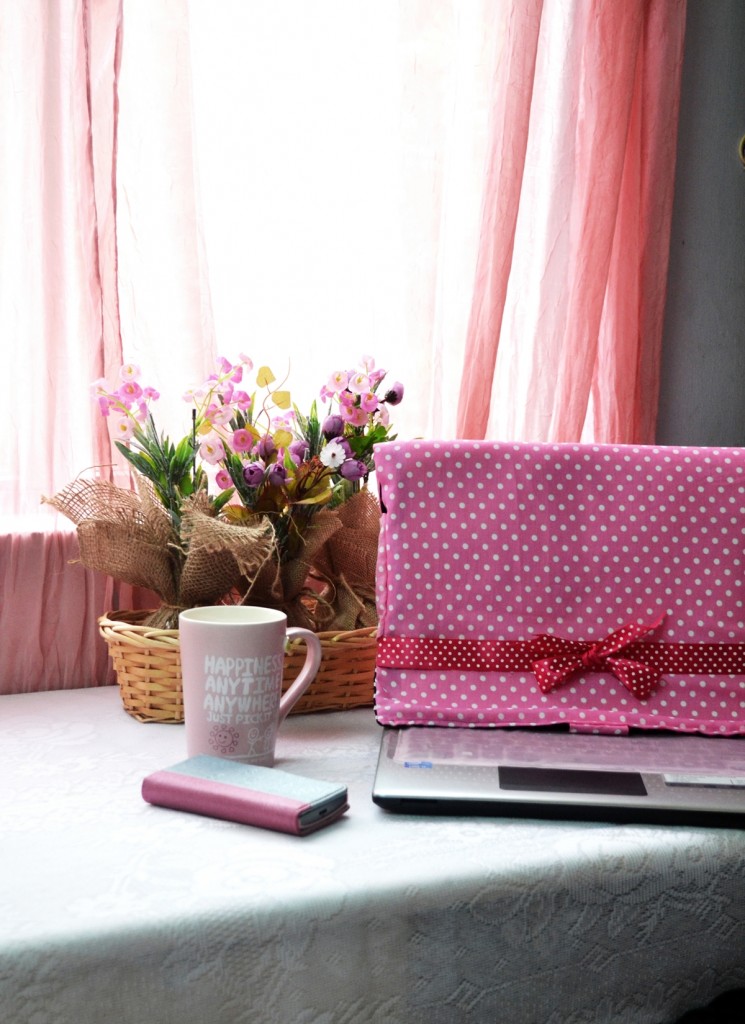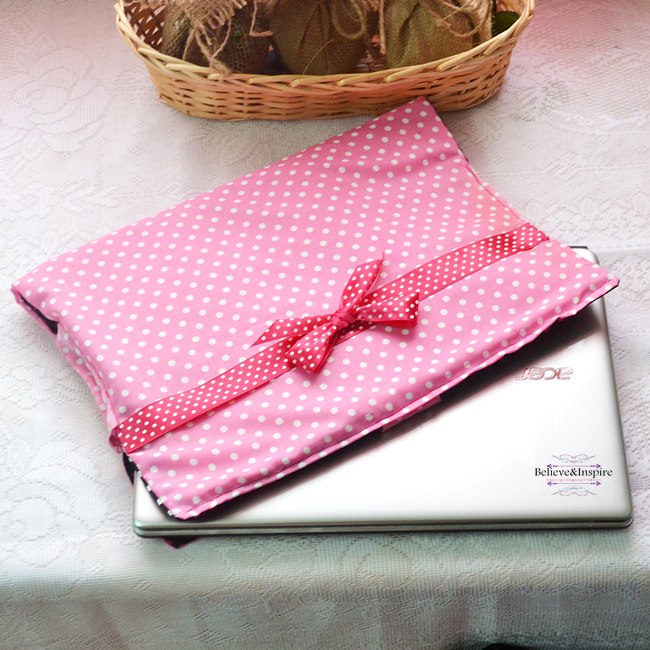 PS If you're a fan of polka dots too you might also like the 6 pocket bag I made with the same fabric. 🙂
Did you enjoy DIY Laptop Sleeves Sewing Tutorial? Let me know in the comments below!
Linking upto Too Much Time, Nifty Thrifty, Flamingo Toes, DIY Show Off