Vacations are finally over for me and I have successfully made it to the 2nd year of college (wohoo) which means things will be rather slow as far as blogging is concerned. Though, I did try to finish up as many projects as possible in the last week of the vacation so don't worry I'm not gonna abandon my little corner of the internet. 🙂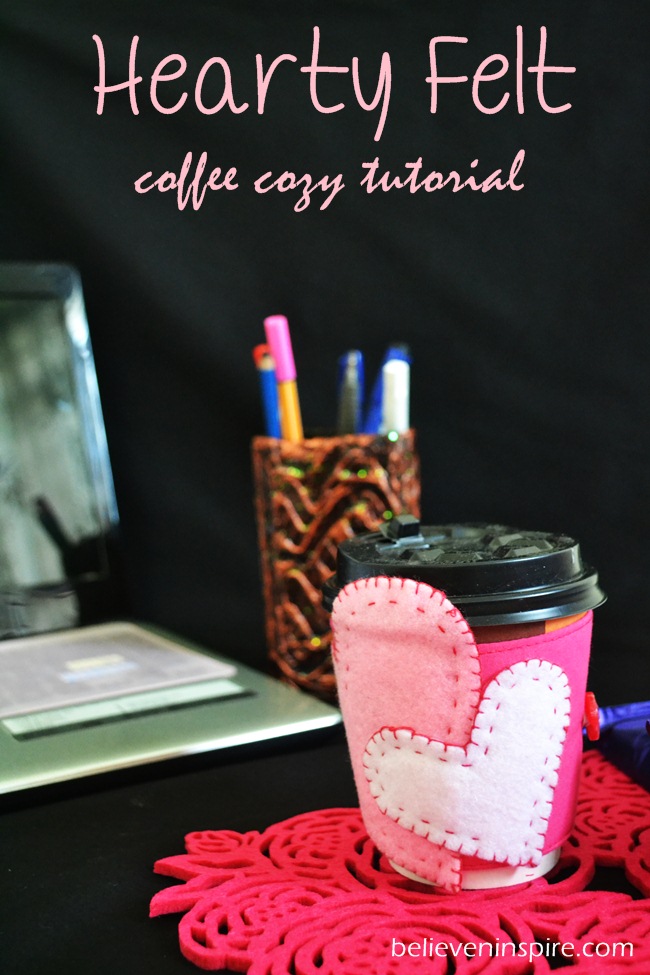 Today's project is also easy peasy, lemon squeezy and would make a great gift idea for autumn as everyone will be sipping their hot teas/lattes/coffees.
If you're wondering if this is the same cup from the Mug Rug Tutorial then you're right. 😉 
How to make Hearty Felt Custom Coffee Mugs' Cozy 
Supplies:
White felt

Pink felt

piece of elastic

A scrap for exterior fabric and lining fabric

Light weight soft fusible interfacing

Matching thread
Instructions:
Step 1:
Cut out the exterior and the lining pieces of the sleeve according to the template and fuse with the interfacing.
Step 2:
Place the two pieces right side facing each other and sew from all sides leaving a small opening to turn the fabric out. (I kept the side where I added my elastic open for ease.)
Clip the corners and turn.
Step 3:
Press, insert your elastic and finish off with topstitch.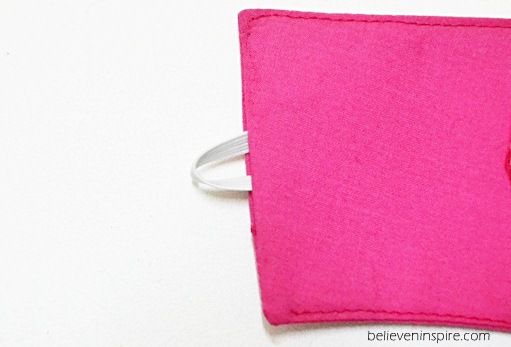 Step 4:
Cut and spice up your hearts with blanket stitch around the edge with a complementary thread color.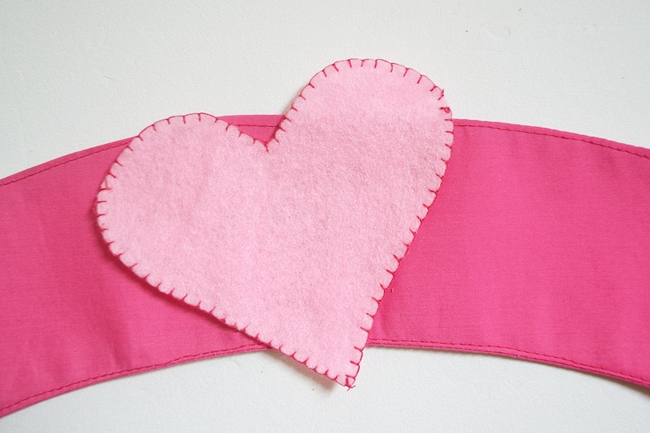 Step 5:
Place the large heart in the centre and using running stitch and same thread used in step 4 attach it to the sleeve. Repeat with the smaller heart.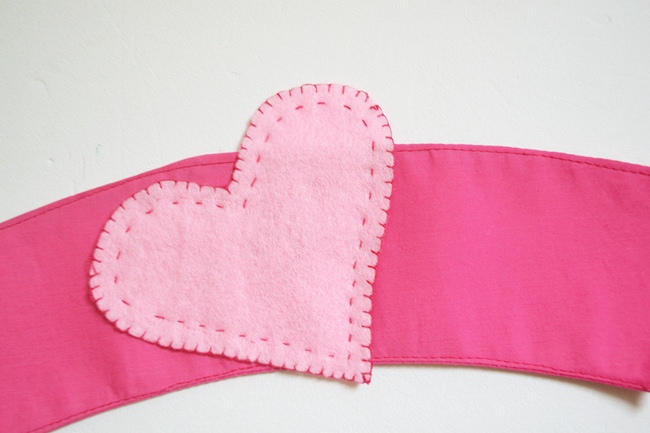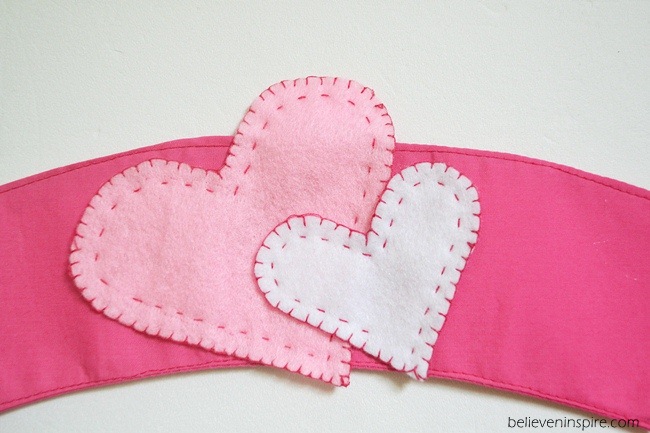 Step 6:
Add the button and you're done! XD How cool and quick is that!