With back to school season comes, back to school preparation and one of those is to get a perfect sleeping mask for the perfect sleep. So, I made myself this Miss Sleepy Bunny eye mask, and ofcource I remembered you girls so here's a tutorial for you too! 😀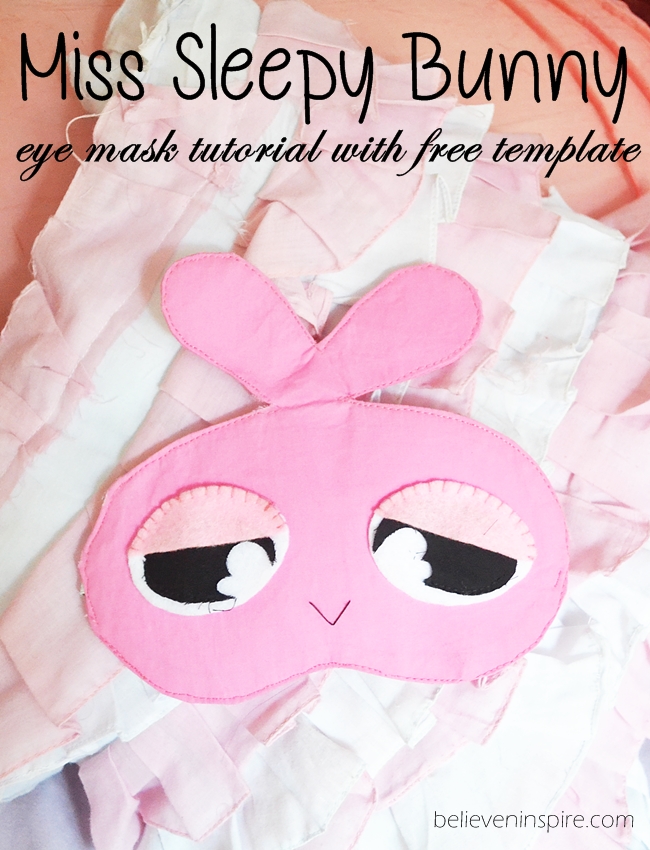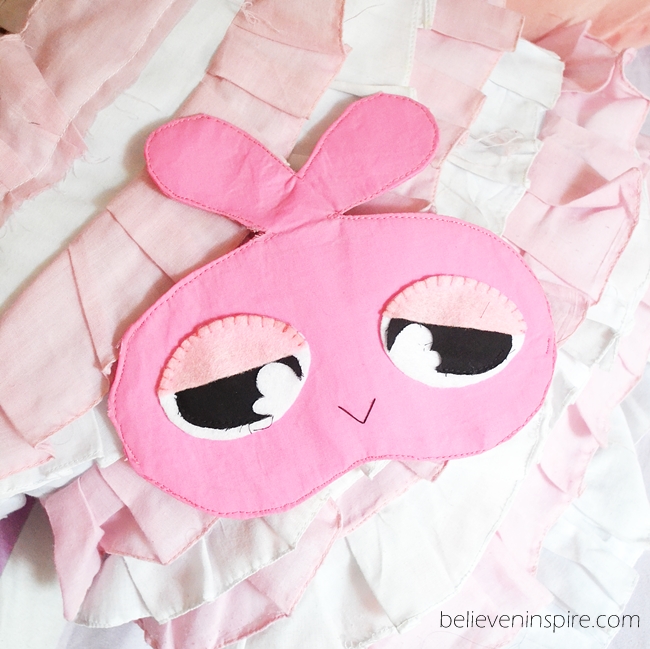 How to make Miss Sleepy Bunny Sleeping Eye Mask
Disclaimer: This post contains affiliate links and I will receive a small compensation for any purchase made through these links.
SUPPLIES:
¼ yard fabric of any color in which you want to make your mask

Pink felt

Black felt

White felt
INSTRUCTIONS
Step 1:
Cut out two pieces of the mask from the fabric and the interfacing using the template.
Also cut out two eyes from white felt and pupils from black felt.
For the lids, cut out an eye using template and then cut it into half.
Step 2:
Fuse the interfacing to the fabric.
Step 3:
Using blanket stitch attach the lids on the eyes.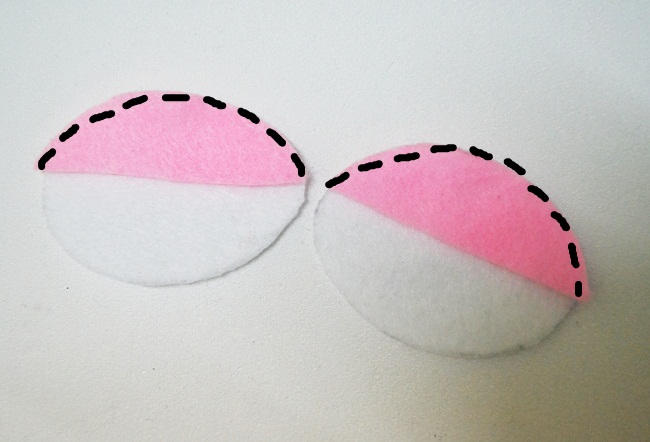 Step 4: Sew or glue the pupils.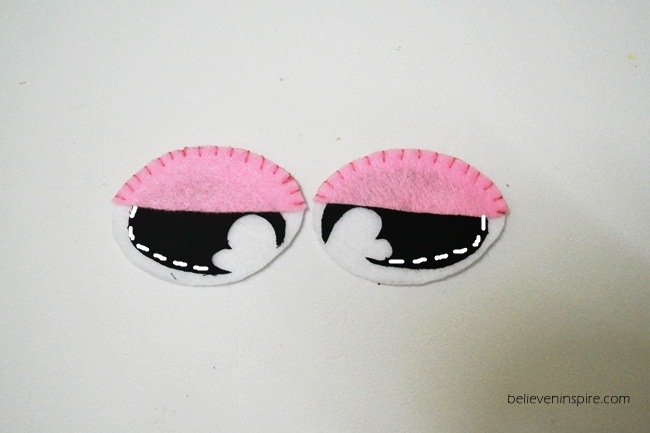 Step 5: Glue the eyes onto the mask.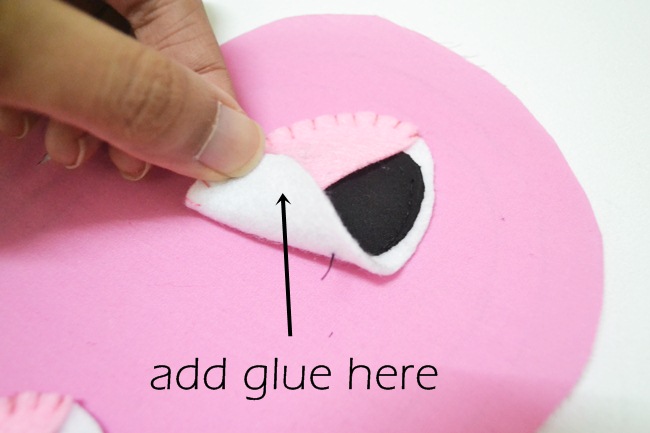 Step 6:
Make a "V" for the mouth using black thread.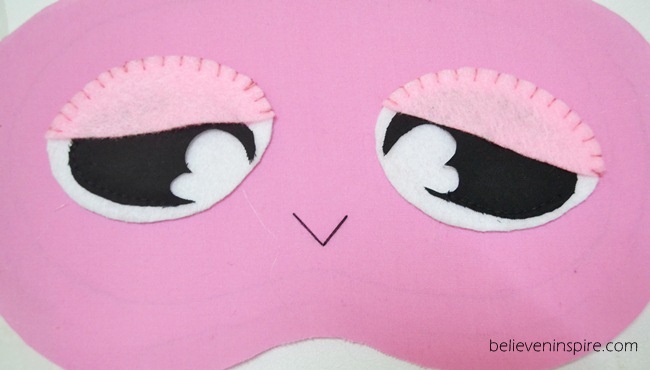 Step 7:
Place the front and back pieces together so that the right sides are facing each other, sew all around, leaving a gap to turn the fabric out.
Clip all around because it's circular. Make sure to clip where the ears meet the face.
Turn the right side out, insert elastic, press and topstitch.
Ta-da! You're done!
Make it for yourself or as a gift for your favorite child.
I'm sure any girl no matter what the age would love a super cute sleeping bunny mask.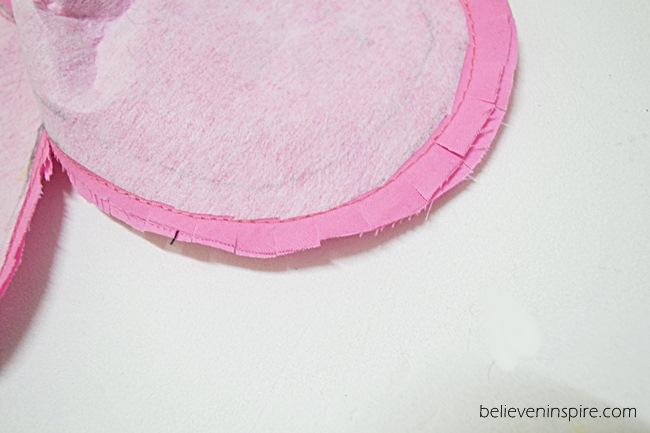 Oh, a new series is now on the blog! I'm so excited about it because it's one of my MOST favorite topic, "BAG SEWING SECRETS"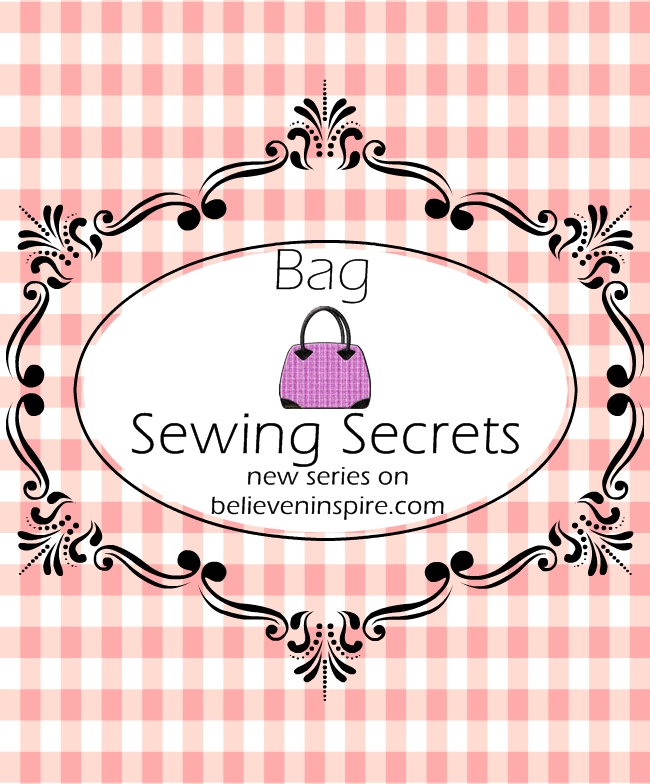 Some of the posts that are covered:
So, are you interested in these topics? Then subscribe to get all these posts delivered in your inbox weekly in the subscription box below. See ya! <3