I made these several months ago, and I had never thought of sharing them on the blog because they didn't seem something so unique and special that I would write a blog post on them. But, last week I just got an idea to add a bow on the top which made it look uber cute and that's how this post was born. 🙂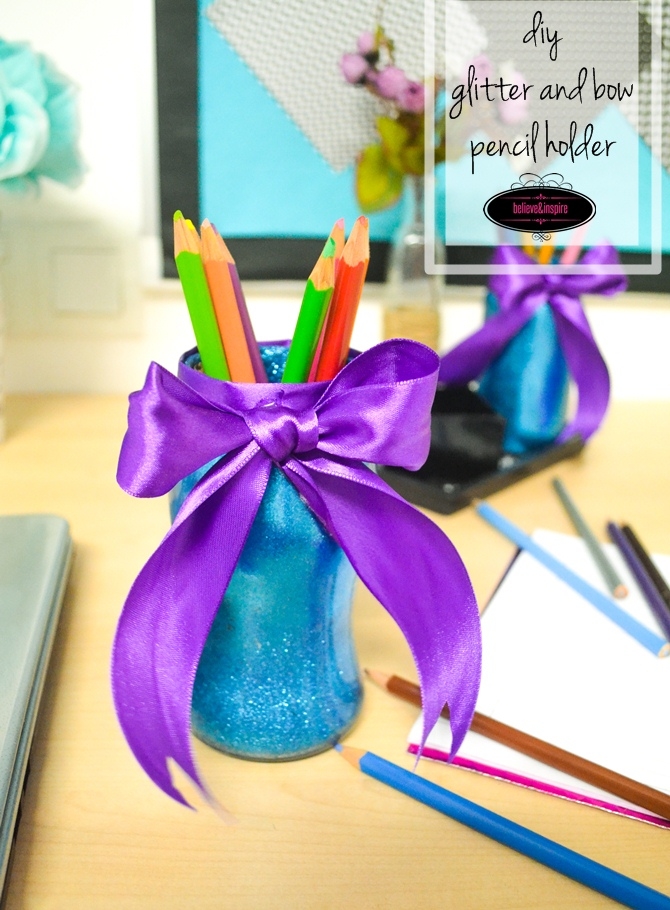 How to make Pencil Holders from Old Jam Jars
So, to make your own pencil holders you will need:
old jam jars

glitter

glue

ribbon
One of the jars I used was from the old room decor which you can view here. I used a mixtue of white glue and turquoise glitter which I poured inside the jars and using a sponge I coated the entire jar with the mixture. Several coats were needed and it took almost two weeks to finish the entire project, drying, touching-up again and again.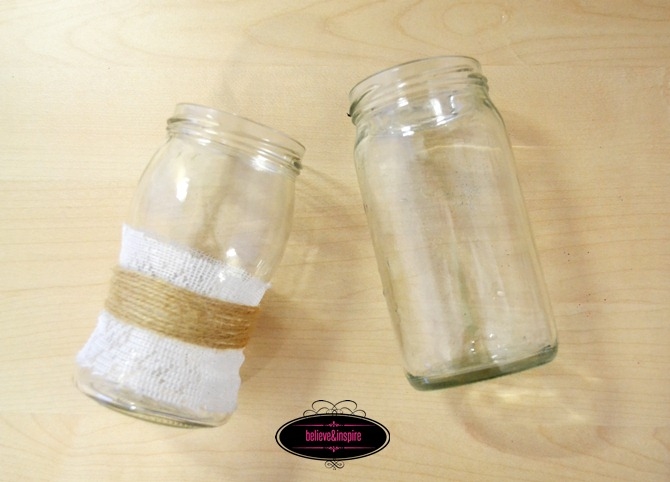 Then, I used this ribbon. Folded it into half and glued it on top.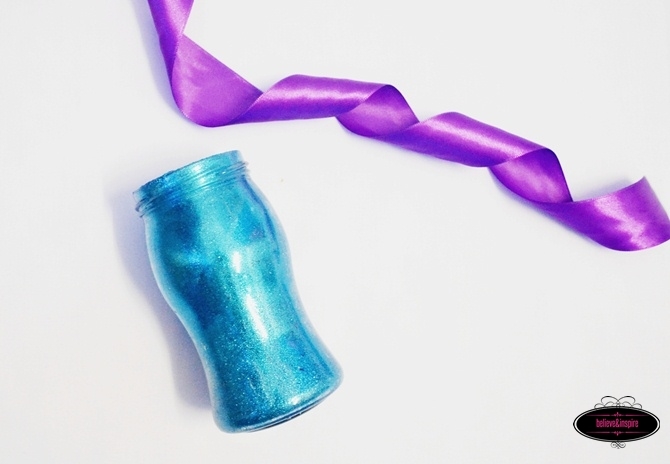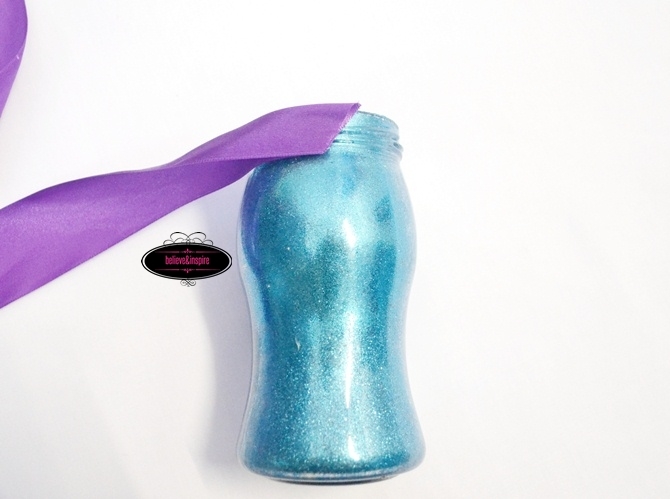 Like this. And then, I made a bow out of the same ribbon and glued it on top.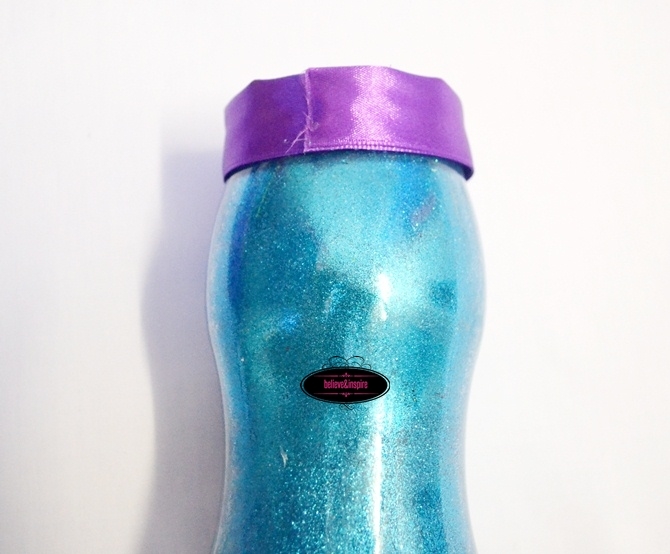 Viola! It's ready, a homemade pencil holder, better than any bought at stores!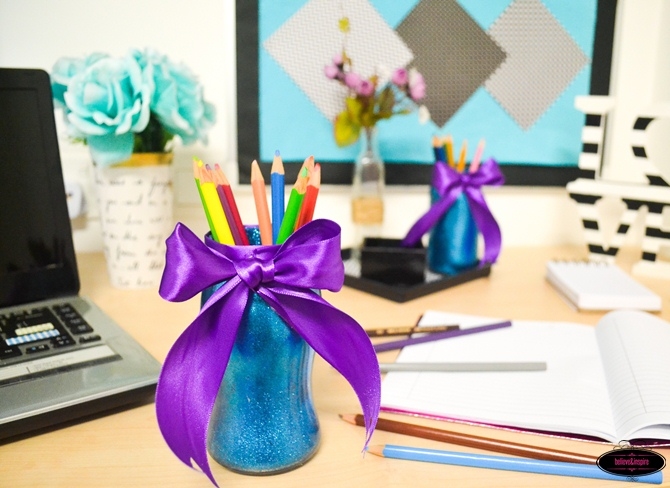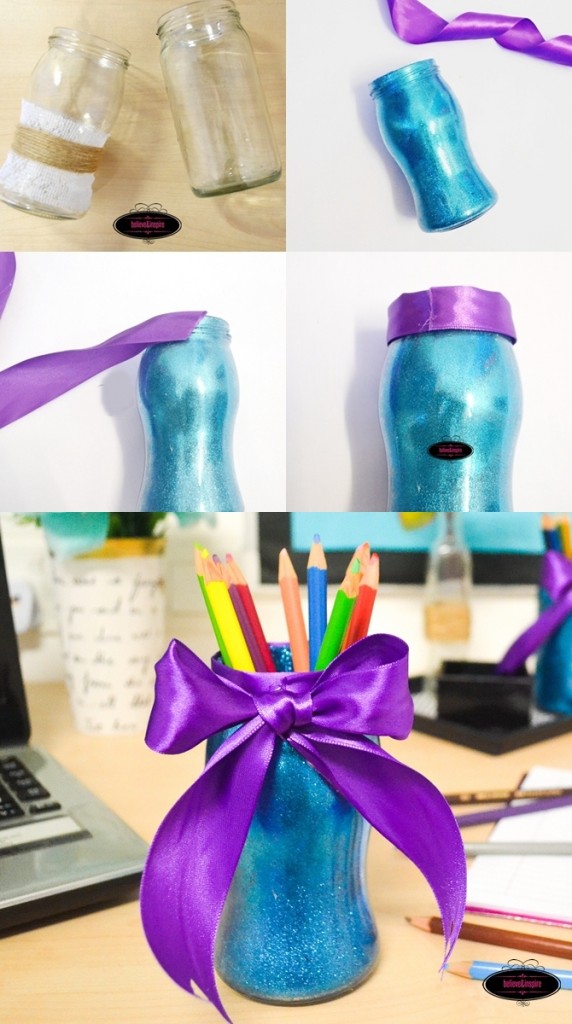 Also check out my Kate Spade knock-off vase here.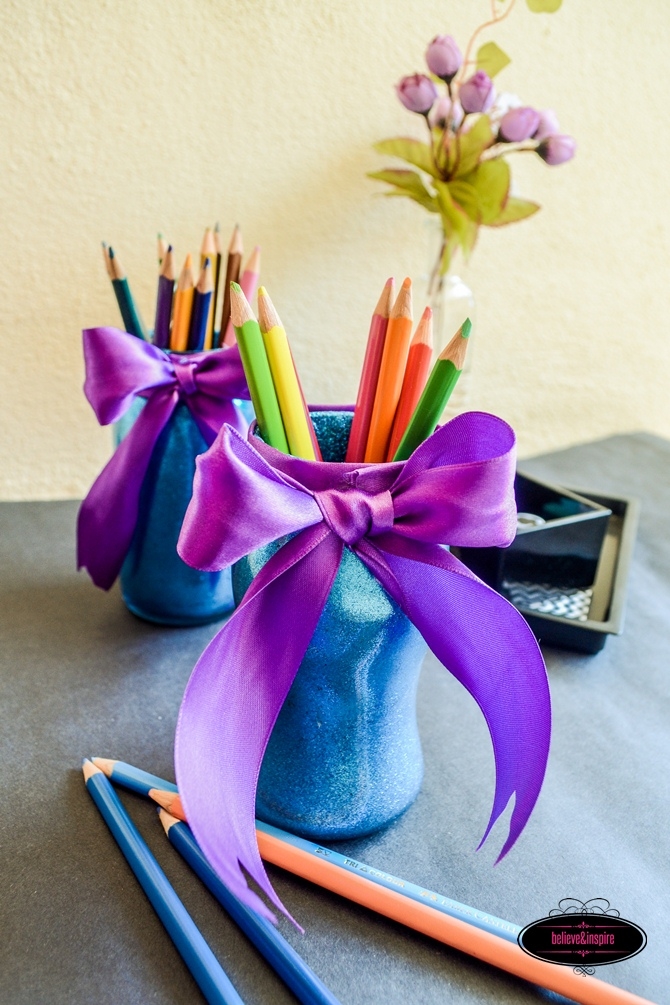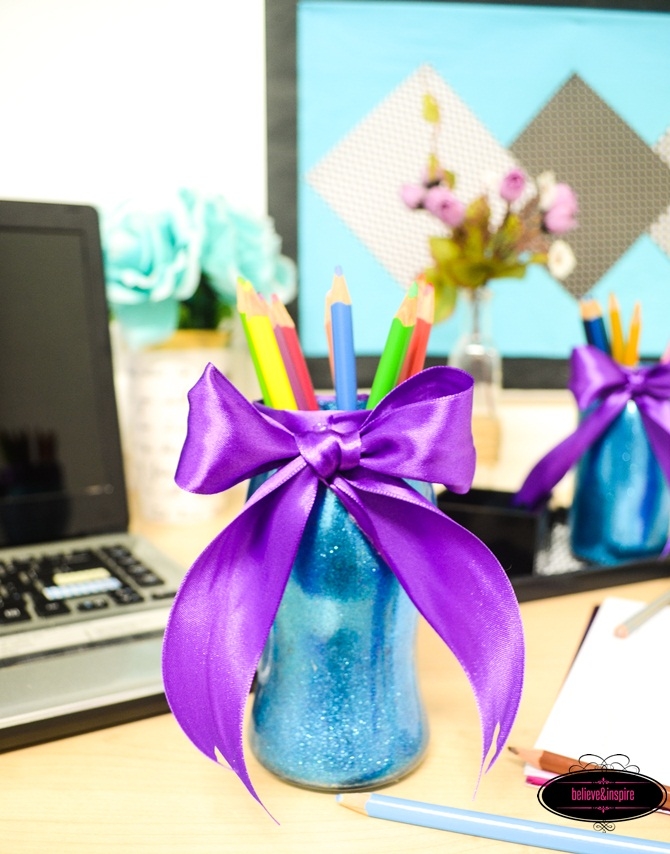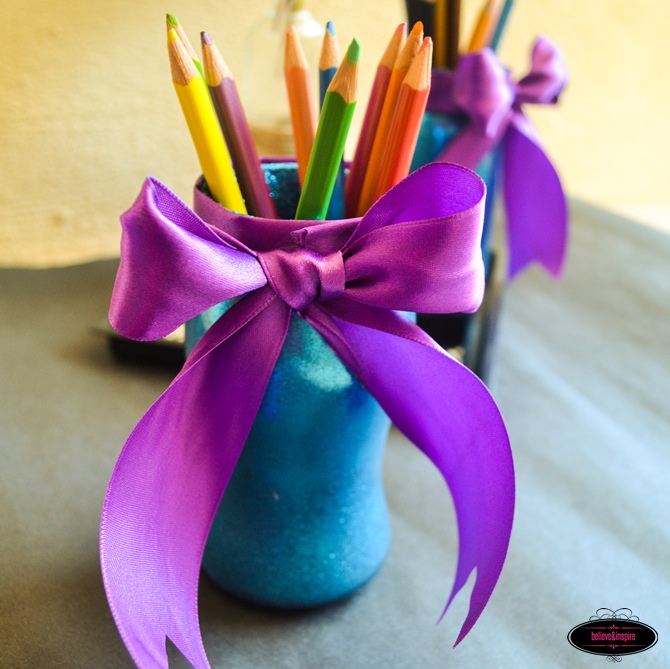 This diy pencil holder for desk is great to add personalized decor in dorm rooms. Don't you think?
Don't forget to sign up for our weekly summary of blog posts. Psst. there are FREE printables hidden inside! XD