Hello girls! It's been a while since I shared a tutorial, I had been so caught up with exams. Still have one more to go but we have 3 days gap for it so it felt ok to take some time out for blogging. 😀
Today I'm sharing the tutorial on making these quick and easy phone sleeves that I made during the study break. The tutorial was suppose to go live at that time but I just couldn't take the time out. Since I didn't have much time the tutorial also had to be real quick and that's how the 10 minutes sleeves were born!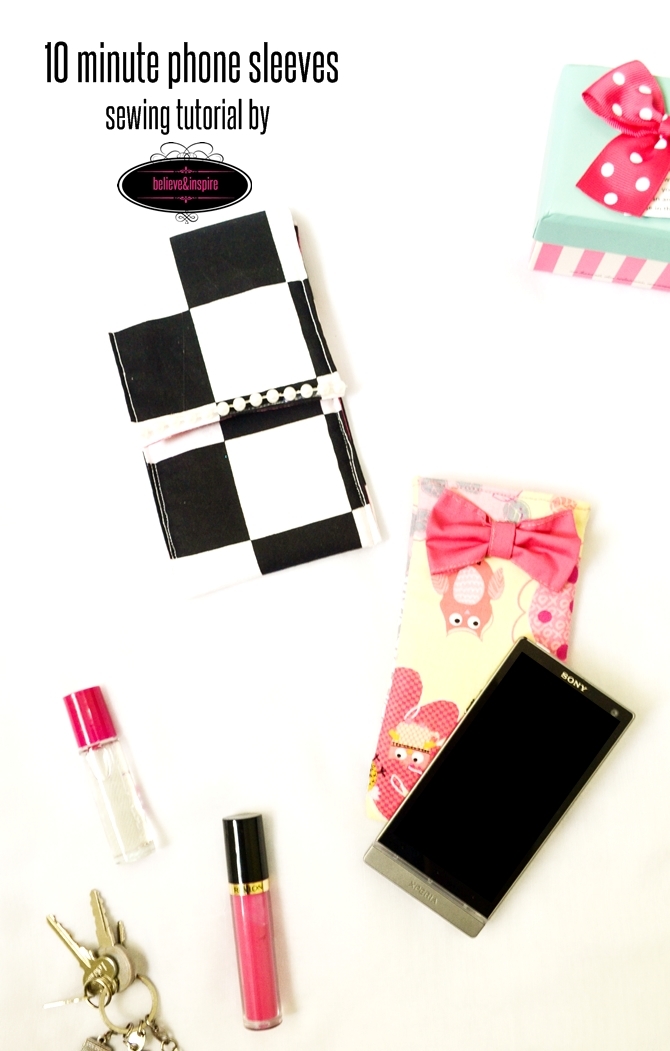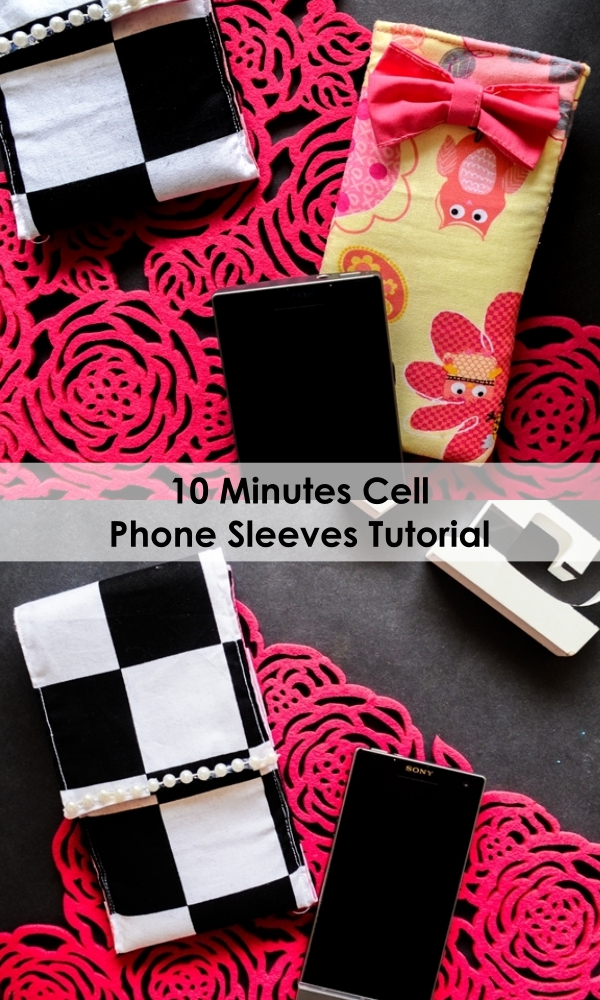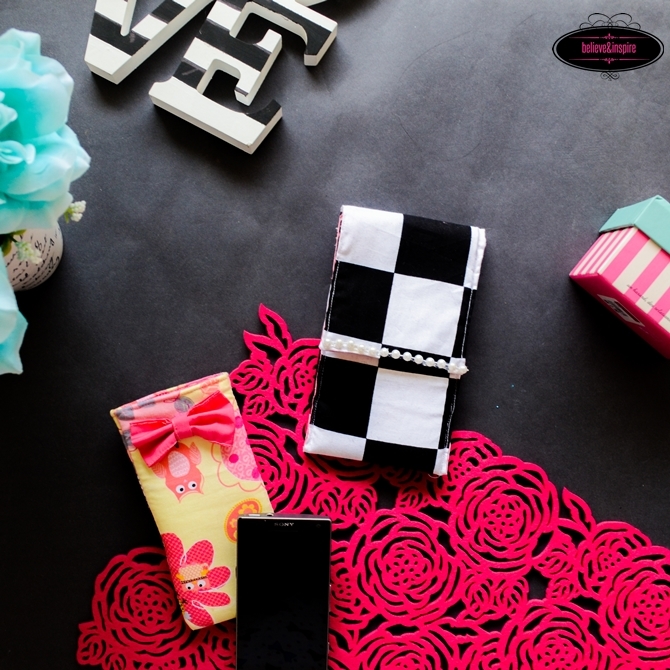 10 Minutes Cell Phone Sleeves Tutorial
Supplies
Main fabric 1/4 yard

Lining fabric 1/4 yard

By Annie's Soft and stable 1/4 yard (this will provide the thick covering for protection)
Instructions
First, find out the length of fabric needed. To do this
Measure the length of your phone (say my phone is 5″)

Add 1.5″ to this length. (For me it would be 6.5″)

Now double this length. (My final length would be 13″).

Write this down. This will be the length of your fabric.

Now measure the width of your phone. (My phone is 2.5″)

Add 2″ to it to make the final width. (For me it will be 4.5″)

So the final dimensions of my fabrics would be 4.5″x 13″
Cut out your fabric pieces from the main, lining and soft and stable based on the above instructions.
Place them on top of each other as shown.
First, the main fabric with the right side up, followed by the lining fabric with right side down followed by the soft and stable.
Pin the trio in place and sew all around the rectangle. Make sure to leave the gap to turn the right side out.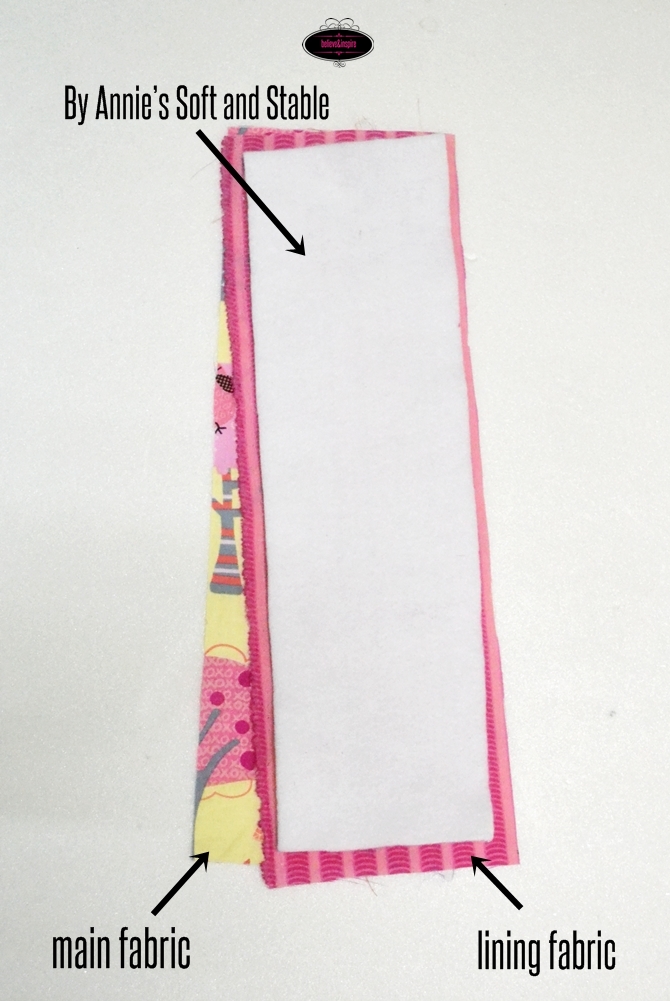 Clip the corners after sewing as shown.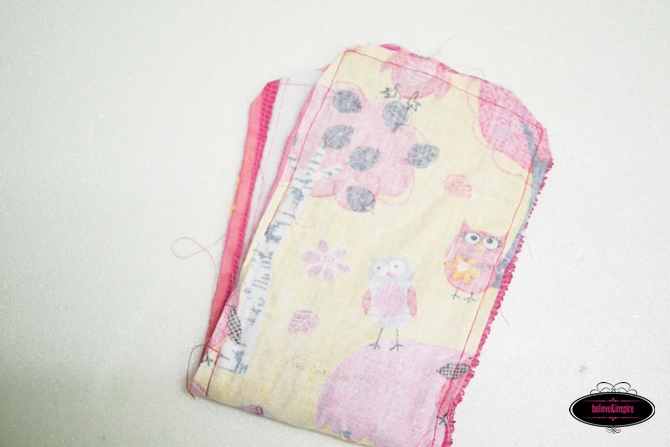 Turn the right side out, now you will have the back side and the front side. Fold and place the front sides together and sew from two sides as shown by the dotted lines.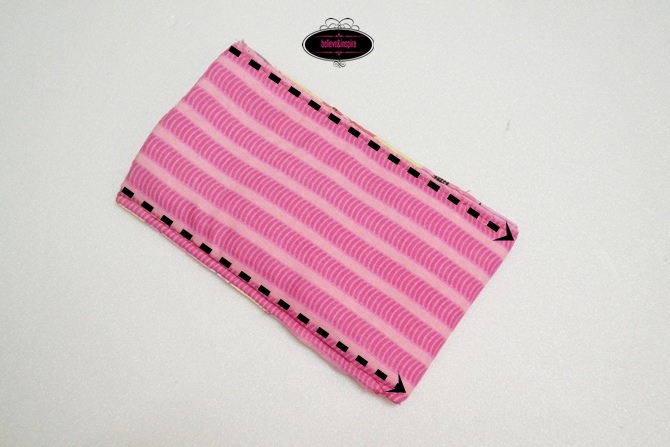 For the other sleeve with cover, fold your sleeve into half (wrong side facing each other) so that the phone can fit it, measure by placing your phone on top as shown. Sew from the two sides, the rest of the upper portion will be the flap. Use an iron on velcro to secure the flap.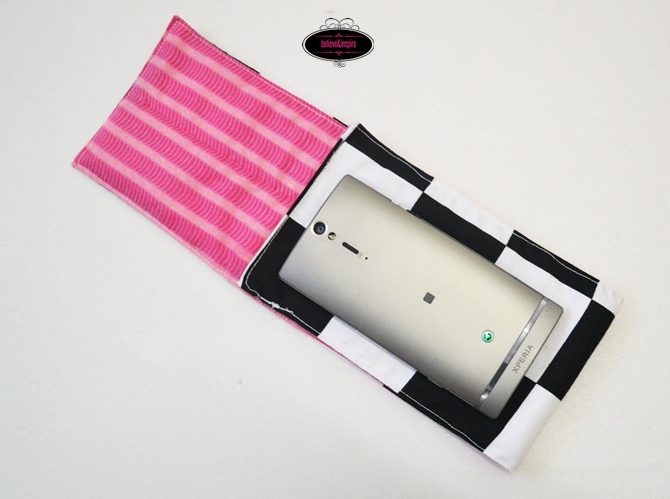 So did you enjoy the quick cell phone sleeves tutorial? Let me know in the comments below! XD