DISCLAIMER: THIS IS A SPONSORED POST AND I HAVE RECEIVED COMPENSATION FOR IT HOWEVER THE VIEWS ARE 100% MY OWN.
Hello girls! Today I'm sharing some tips on how to save money on sewing as well as how you can make your home look gorgeous on the lowest budget possible.
Talking about sewing, as you all know I'm still a student and my budget is always limited, it has become a regular thing for me to spend money very thoughtfully on fabrics and such.
One thing that always works for me is to buy fabrics that are on sale, unless I really need something specific. To sew gifts, I always use the fabrics that I get on sale. And the good thing is, there's always something good on sale at one time or the other. You can easily get some gorgeous prints if you visit the stores often. It's more like hit and miss.
Recently with the opening of Spotlight stores in KL, I've gotten access to some gorgeous fat quarters which is a HUGE money saver. Whenever there's a sale I grab as much as I can for half price. They are so useful, I even made a complete bag with it.
Another way of saving money on home decor fabrics is recycling.  Once I turned old curtains into bed skirt and pillow covers which turned out perfect. I didn't have to spend any money on getting new fabrics which brought down the cost of my room decor to a very small value.
As far as room decor is concerned, I'm always looking for ways to use craft techniques along with cheap plastic items to make something unique and fit for the room. Like the gold spray paint which is my new bff!
Now let's talk about Giving Assistant, another great way to save money while shopping.
Giving Assistant is a free digital loyalty program with over 1,100 largest retailers with avg. of 5% cash reward after each online purchase. It gets paid by sending customers to retail stores and they pay this money back to us! Isn't that cool?
Using Giving Assistant is simple. All you gotta do is click on the url, make an account and start using the codes. You can also join with Facebook.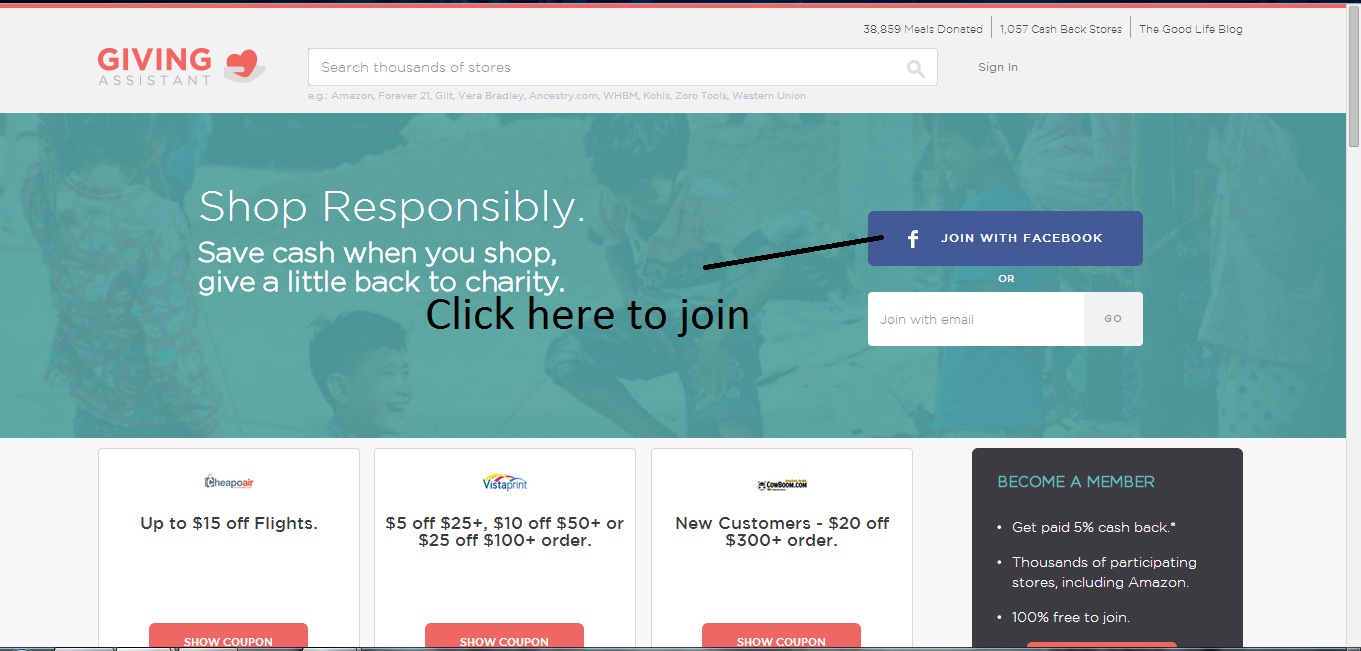 There are around 1057 cash back stores for you to choose from so you'd definitely find something that you like. You can check out the Amazon store and Wallmart for a start.
When you become a member you will get an option to decide how much of your cash back earnings you would like to donate to a charity.
They have stores for numerous categories like accessories, beauty, electronics, flowers, health etc.
If you JOIN NOW you can get 5% cash back on your next purchase. And the best part? I have a store for saving on sewing supplies. Click here for the coupons.