In this post I'm sharing a FREE bag sewing pattern for all. 
If you're in need of a new large tote to carry all your belongings THIS is the pattern for YOU. The Cover Girl is a large and roomy tote to fit a laptop, A4 notebook, wallets. cosmetic pouch etc. This bag is PERFECT for work, college or for everyday errands and you can actually make big bags from fat quarters!

DISCLAIMER: Some of the links in this post are affiliate links and I will receive a small compensation for any purchase made through these links.
Details of the bag:
Easily accessible outside zipper pocket
3 pocket organizer inside the bag
Recessed zipper
Finished size: 13.75″ x 13.75″ x 3″
Learn to sew this bag through the FREE BAG MAKING COURSE HERE!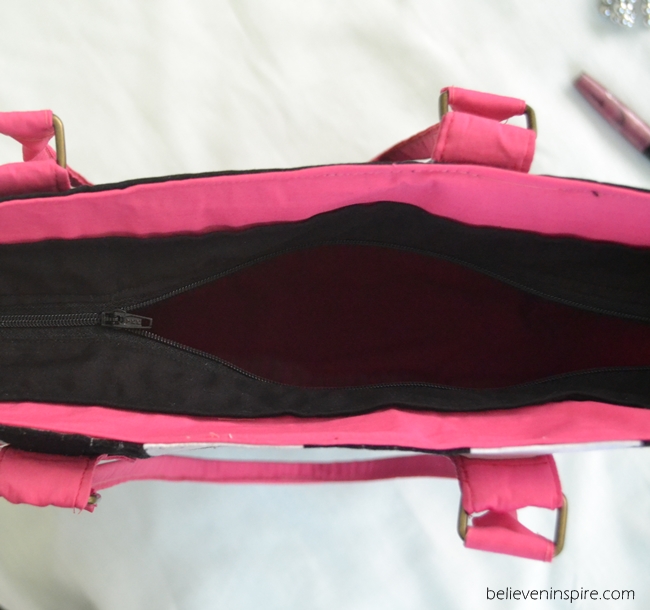 The tutorial is quite simple, I've included steps on making organizer as well as steps on sewing recessed zipper, different than the one I shared in How to sew recessed zipper (bag sewing secrets) post. So yeay! You can choose the one that suits you best. Personally, I like this one more. 
Supplies and notions for Cover Girl Free Bag Sewing Pattern
Supplies
½ yard of exterior fabric (quilting cotton or home décor fabric)
1 yard lining fabric (it will also be used as the accent fabric)
1 yard medium- weight fusible interfacing (Pellon Shapeflex SF101)
½ yard fusible fleece (Pellon Thermolam TP971F)
10" zipper in your exterior fabric
12" open end zipper matching the exterior fabric
4 metal rectangular rings or D-rings (opening should be able to accommodate 1" strap)
Notions:
Learn to sew this bag through the FREE BAG MAKING COURSE HERE!
Reviews
Here's what the testers had to say for this bag:
"I found it very easy to work with. Lot's of pictures and good explanation."

"The Cover Girl Bag is a great roomy bag that can hold and organize all the things you need to carry everyday. It's a stylish handbag that's an undercover Tote Bag."

"The pattern is not for beginners unless they are very adventurous but you don't have to be an expert either. The finished overall size is great and goes together fairly quickly once all the cutting is completed."

"The cover girl pattern is a great tote bag for anyone on the go. It's roomy and styled similar to expensive bags on the market."

"Boxy bag is big enough to carry all essentials. Inside organizers are great to keep your essentials at your finger tips. Outside of bag looks professional"
Want more inspiration? Check out these beautiful pictures by testers. 🙂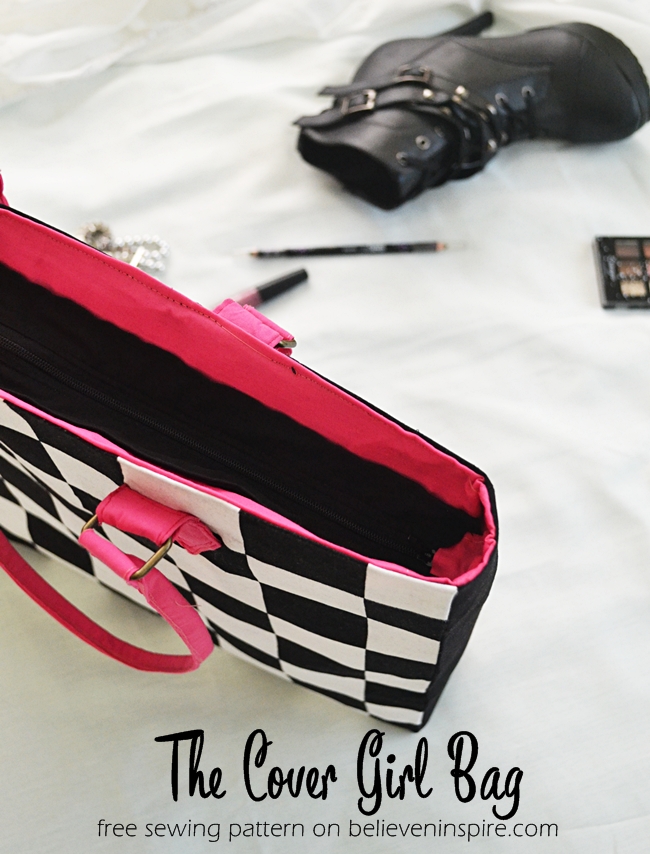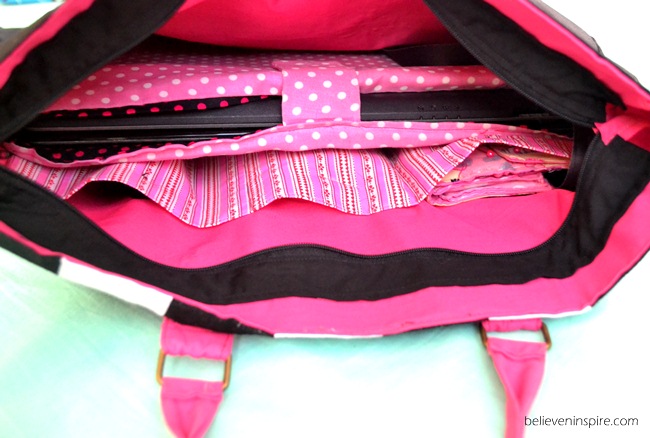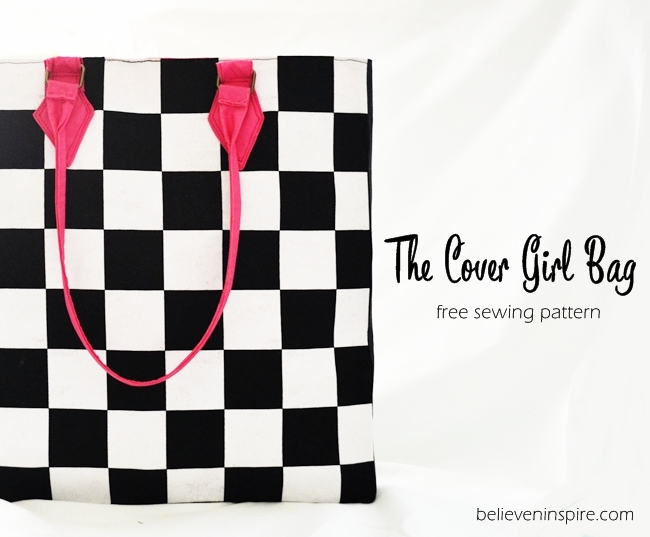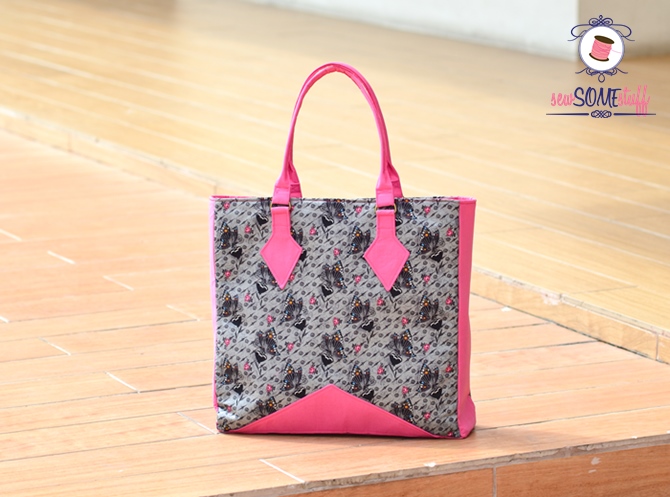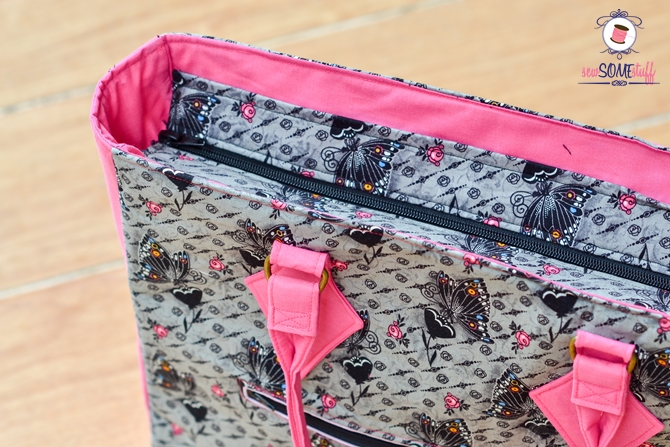 Learn to sew this bag through the FREE BAG MAKING COURSE HERE!
Don't forget to sign up for our weekly summary of blog posts. Psst. there are FREE printables hidden inside! XD