In this post, you will find some wonderful tips on how to start your own bag sewing business.
Last week, I had the AMAZING opportunity to interview an AWESOME entrepreneur and bag maker Jessica, from Sew Da Kine. I had been following Jessica for a while after I luckily stumbled upon her Production Bag Making Tips Facebook group.
I can't describe in words how IMPRESSED I am with her work and especially her super down to earth, always-ready-to-help and humble personality. She has ton of experience in production style bag making and her advises and tips can be very helpful for anyone who is looking to start a sewing business.
Which is why I hopped onto a call with Jessica and I'm so thankful to her for all the wonderful information she agreed to share with me and everyone here.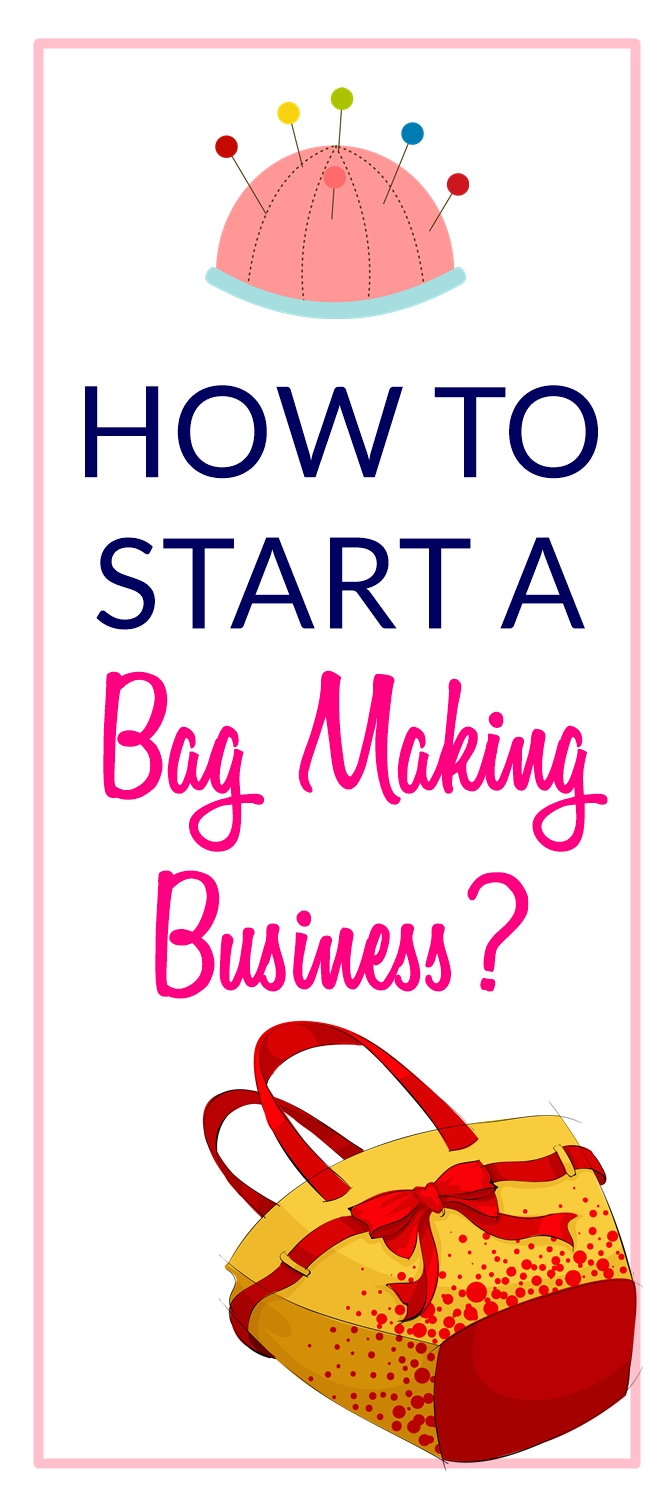 Pin this image for future reference!
How to Start a Bag Sewing Business
A little about Jessica
Jessica is the owner of Sew Da Kine, a bag making business based in Hawaii, USA. She designs, makes and sells cork bags from the comfort of her home and has turned her passion into a thriving business which generates a full time income for her family of three. Awesome, right?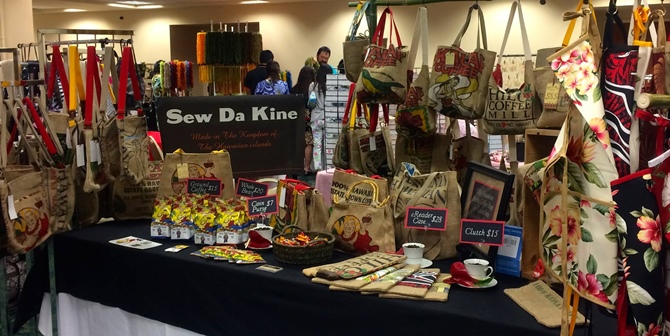 ---
GET THE FREE EBOOK
7 Surefire Ways to BOOST your ONLINE Bag Business Sales
Enter your name and address below to grab it!
---
The interview
In the interview, we covered a lot of questions that a complete newbie might have when starting a home based bag making/sewing business. Here's the list of questions covered:
How Jessica got into bag making?

What are the things needed to start off with the bag making business?

How long does it take to become an expert in making and selling bags?

How much investment is needed?

How to price the items you sew?

How much can you earn from a home based sewing business?

Tips on selling at craft shows

Tips on dealing with customers

Wholesale suppliers for fabrics and hardware and

Taxes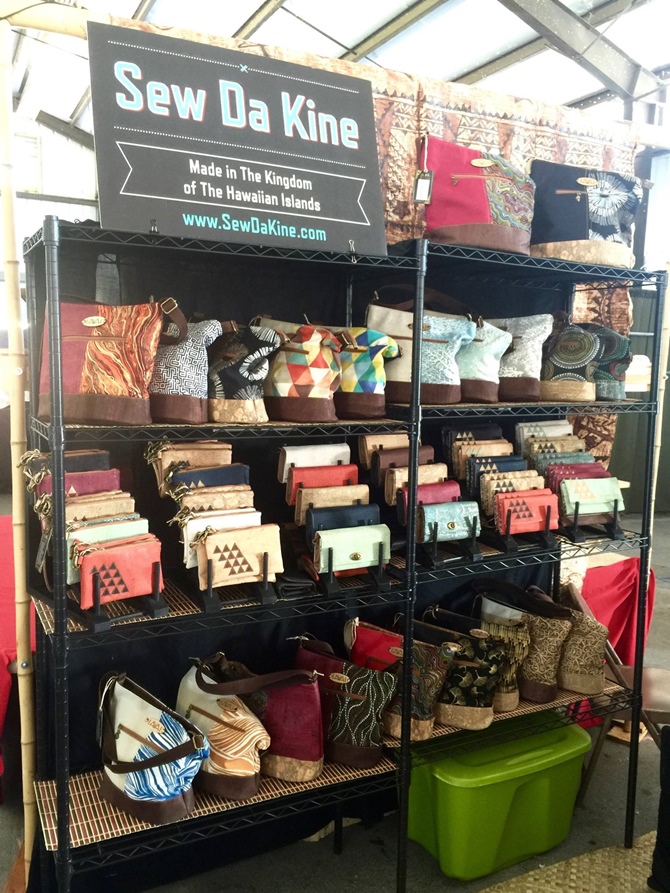 Here's the audio file that you can listen to. TIP: There's a ton of brilliant stuff shared by Jessica here, so you might want to get hold of a pen and notepad before you begin.
BEFORE YOU LISTEN: I sound very horrible and nervous because it was MY FIRST TIME EVER interviewing someone. Eeek, I feel embarrassed listening to myself. Please IGNORE MY VOICE. *hides*
Also, I couldn't catch the first few sentences of the interview so the audio starts abruptly.


---
GET THE FREE EBOOK
7 Surefire Ways to BOOST your ONLINE Bag Business Sales
Enter your name and address below to grab it!
---
The Summary 
If you would like to have a quick summary of what we discussed, you can read these points.
If you're really planning on starting a home based bag making business, it's best to invest in a basic industrial sewing machine and good cutting tools as it saves a lot of time and time is money. If you spend more time, you would have to charge more, but there's a limit to how much people would want to pay. 

It's best to first understand the market. Do lots of research on what's in demand in your area? What are people interested in?

It's better to sew for a designer first and gain some experience. Also, it will help you in earning some amount to invest in your own brand.

To start making bags for wholesale retailers, you need to first develop a relationship with them, let them see the quality of your work which will take some time.

Choosing the right place to put up your stall plays a crucial role in getting your sales. If you sell $200 bag at a farmer's market, no one would probably buy it because your stall would be the most expensive one. However, if you set up a stall in an art show or somewhere where other people are selling much more expensive stuff, you're more likely to make more sales. 

Use cards and posters around your booth to educate people on the details of your bag making process. What they're made of? How they're made? And, maybe share some fun facts about your brand.

When dealing with customers, it's better to provide them with a limited set of options to choose from.

Place to buy wholesale fabrics from: Premiere Prints Inc., Wholesale Fabrics Direct
Place to buy wholesale webbing from: Cheep Trims
Lastly, to be able to earn a proper full time income from making bags, you would need a lot of patience, persistence and hardwork. It's not a get rich, real quick kind of scheme.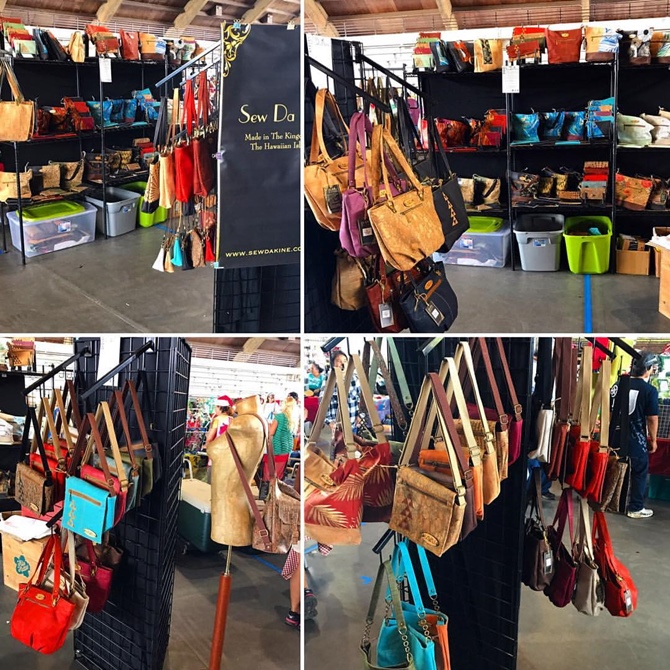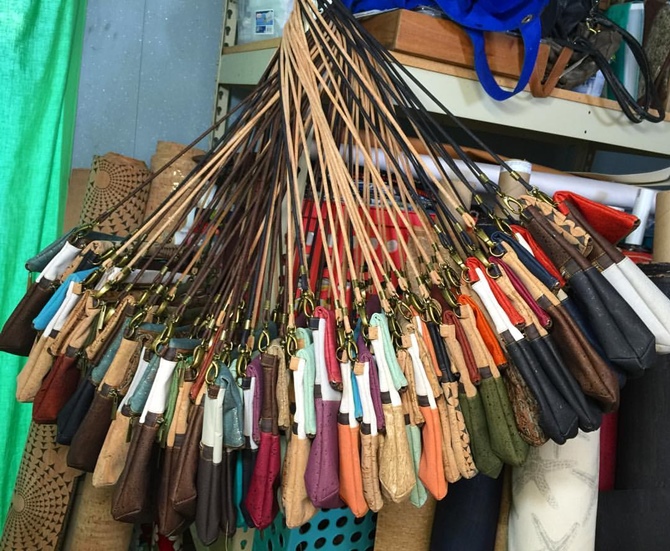 The End
That's the end of the post on how to start a bag sewing business. 
Be sure to visit Jessica on all of her social media accounts and shop and thank her for the wonderful information she shared with us today. You can find her one these places:
Lastly, don't forget to share this post with your sewing friends on Facebook. Or you can even pin it on your sewing board for future reference.
---
GET THE FREE EBOOK
7 Surefire Ways to BOOST your ONLINE Bag Business Sales
Enter your name and address below to grab it!
---
Important note: All bag pictures in this post belong to Sew Da Kine and are used by the designer's permission.
7 Surefire Ways to BOOST your ONLINE Bag Business Sales
Join the list now and get the FREE EBOOK 7 Surefire Ways to BOOST your ONLINE Bag Business Sales!
Don't forget to check out these awesome posts too!