Nothing beats that feeling of accomplishment when you turn your bag right side out to finally have a look at it when everything is in place. Ah, I really missed it.
This week I finally got the chance to sew the bag I had been planning on quite a while using fabric from Hawthorne Threads.
But you know what's the saddest part? The fabric is almost OVER!
My plan was to sew a complete set of weekender+backpack+pouch+creative case using one fabric but turns out the fabric isn't enough to sew a weekender.
Blah!
For this backpack, I chose the bucket bag pattern Fiona's Freeway by Chris W.Designs and added extra straps at the back to turn the bag into a convertible backpack/bucket bag.
I also altered the front flap as you can see below because the piping was giving me a lot of pain at the corners.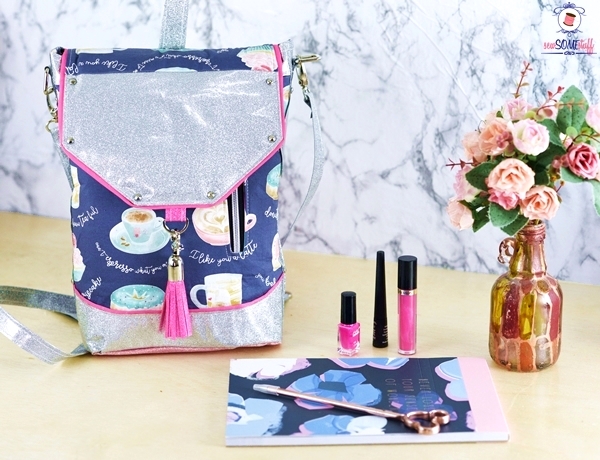 My favorite part of the bag is how it looks from the sides. The strap connector and the side bands together give such a COOL look to the bag.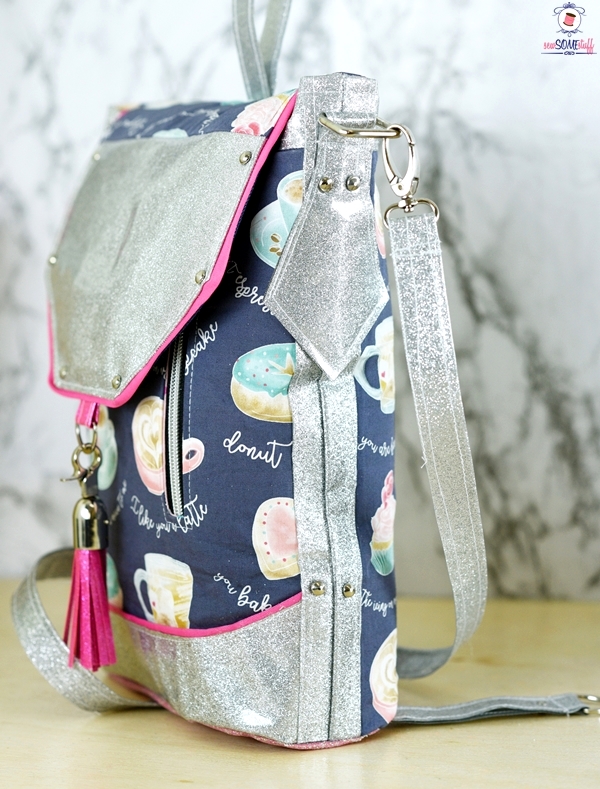 Here's a look at the inside of the bag. The pattern comes with instructions on sewing a zipper as well as slip pocket in the lining but for my version I skipped the zipper pocket as I don't use it in my bags.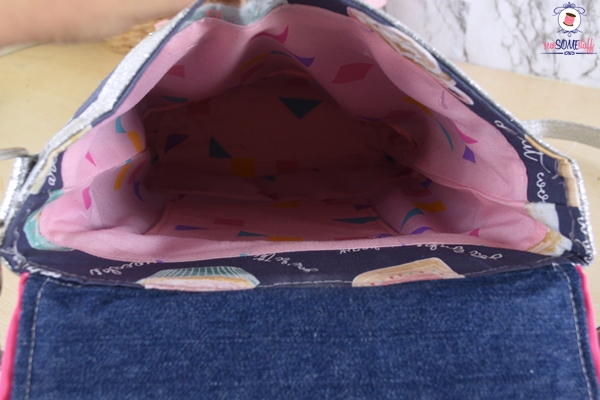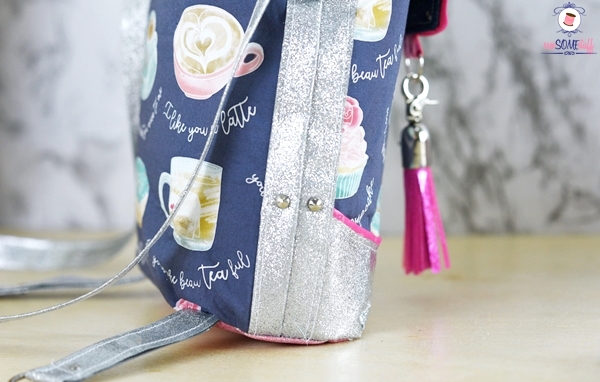 And here's a look at the back. The three strap connectors that you can see here are the ones I added on my own to use this bag as a backpack. I also increased the length of the bag to accommodate by Surface tablet.
The part I found the most difficult was sewing the base; the stapler technique mentioned in the pattern wasn't quite helpful so I just used the old method of hand basting the two pieces together before taking it to my sewing machine.
It's time like these that I deeply wish to have a long arm sewing machine and I think I will definitely be getting one once I'm all settled. InshAllah.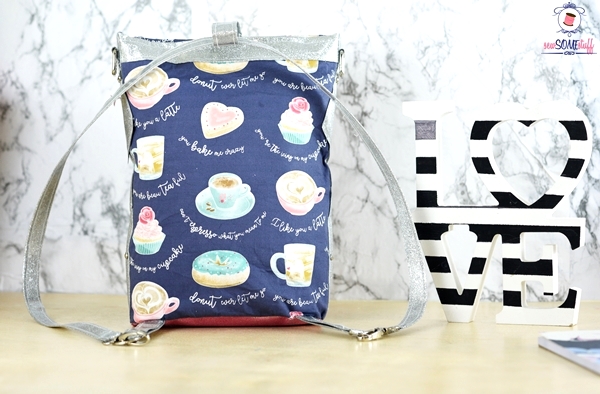 And here's a closer look at the front zipper pocket. I used metal zipper that I received from My Handmade Space to review and I must say I totally LOVE it. It's WAY better than all the other metal zippers I have used so far as it doesn't get stuck and the teeth are quite smooth and easy to slide. The quality of the zipper pull is also superb as you can see here. Love the metallic and shiny look. You can order one of those from My Handmade Space Store on Etsy.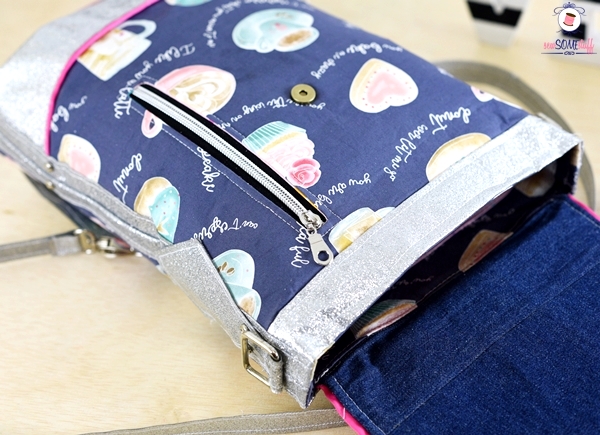 In short, this is a great bag pattern from intermediate to advanced sewists.
Summary
Patter from: Chris W. Designs. (affiliate link) Click here to get it now!
Fabric from: Hawthorne Threads
Zipper from: My Handmade Space on Etsy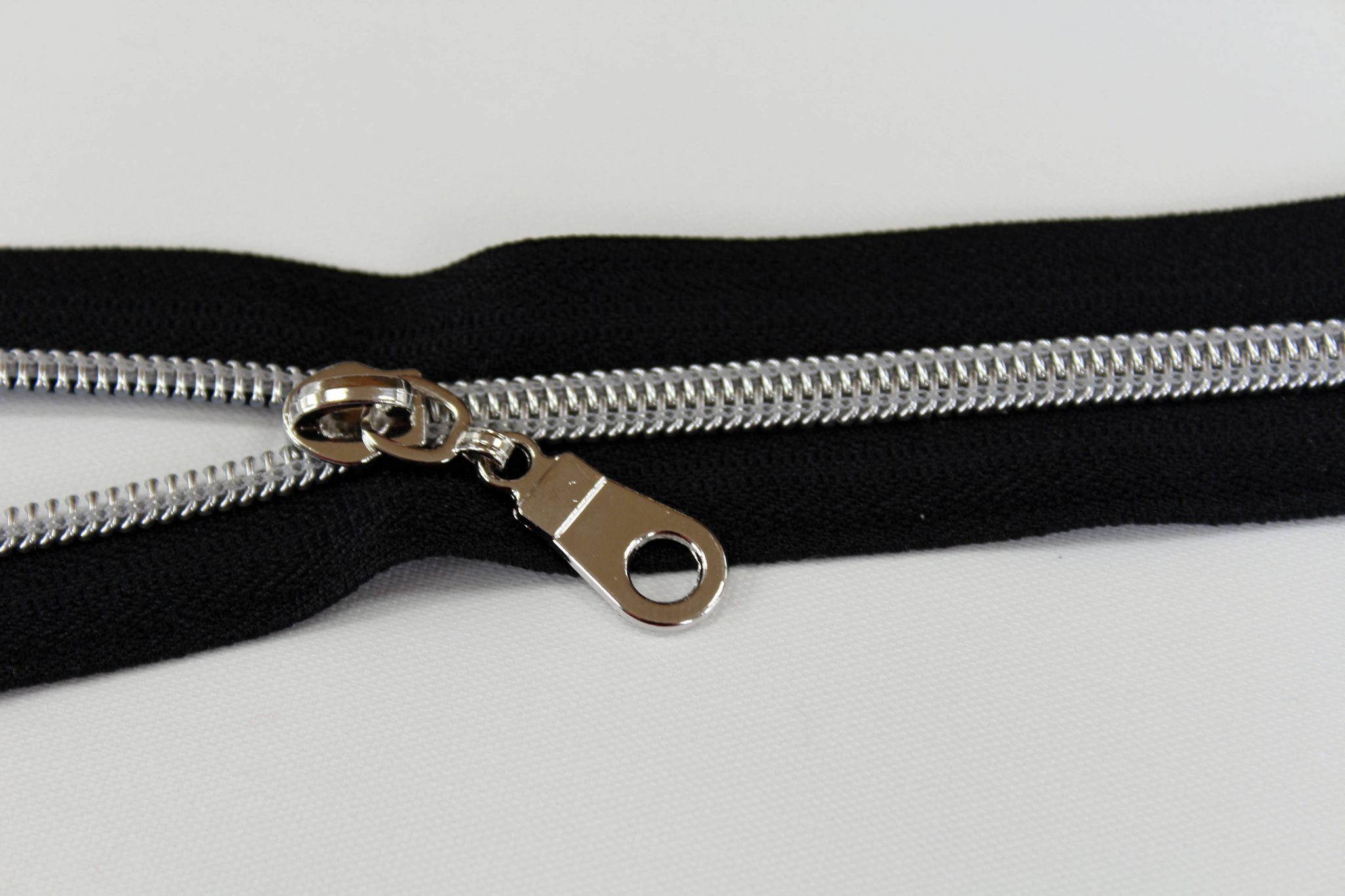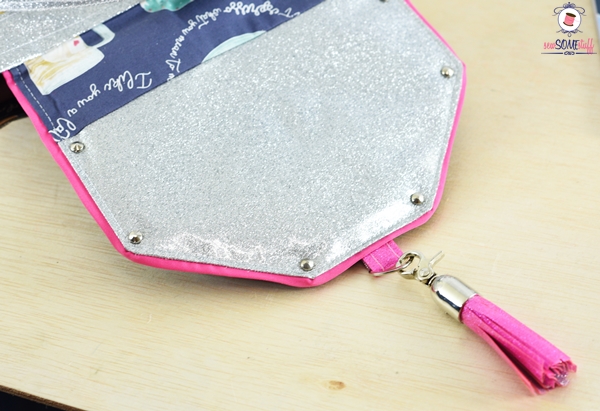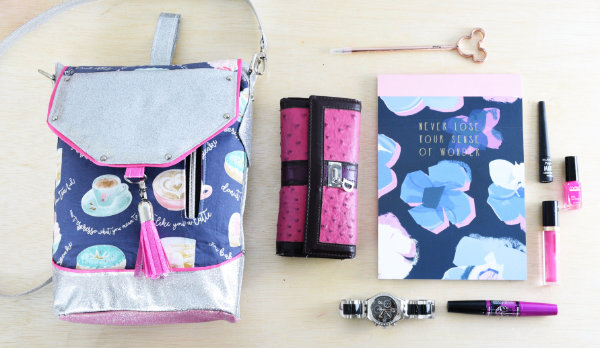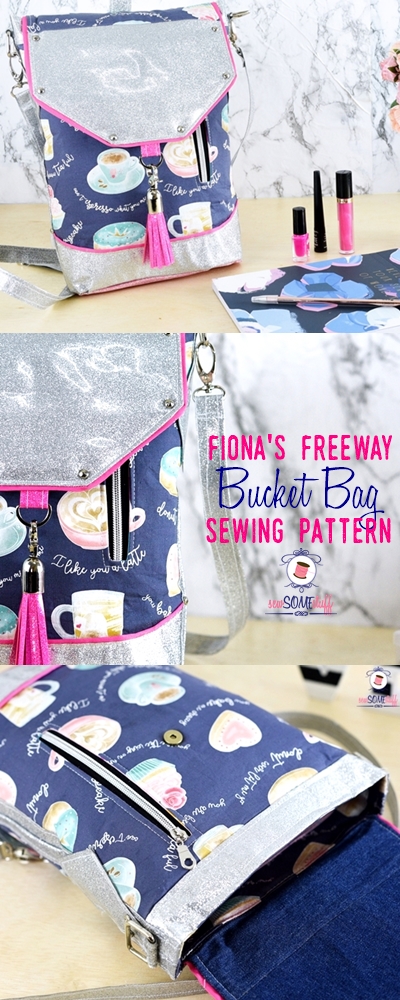 Want to learn to sew your own bags? Sign up for the FREE course below!