In this post, I'm sharing Top 6 Clutch/Purse Patterns That Will Turn Heads
"You don't have to make it perfect, you just have to get it done."
Two weeks ago I enrolled in this online course and our mantra there is "you don't have to make it perfect, you just have to get it done." Coincidentally, last week I received an email from this another blogging guru where she shed some lights on the same topic, progression is WAY better than perfection.
So today I'm all about "you don't have to make it perfect, you just have to get it done" and I was thinking how perfectly this fits when we're sewing bags.
A lot of time when I'm sewing bags and somehow end up making ONE tiny mistake where the top-stitch turns out a bit crooked I get SO frustrated trying to achieve perfection that sometimes I just feel like GIVING UP and tossing the bag in the UFO (un-finished objects) corner. Even if I plan to finish the bag, the whole time I'm sulking and cursing myself for not getting it PERFECT.
Can you relate to this? I'm sure you can.
This is one of our biggest problems as bag makers. But just imagine how much we would achieve by just cutting ourselves some slacks, by sticking to the mantra of "progression is better than perfection".
Maybe the first bag we make would be full of mistakes, but what's important is finishing the bag and noting down all the places where we messed up so that we don't repeat the same mistakes again.
The beauty lies in making it to the end and reflecting on the mistakes so that we can improve on them later instead of giving up altogether. 
Leo Tolstoy once wrote, "If you look for perfection, you'll never be content."
Which is extremely true. When I'm running after perfection, ripping off the seam and sewing, again and again, I always end up frustrated and somehow no matter what that top stitch does not turn out perfect. Instead, it turns me into an angry monster wanting to throw my machine and the bag right out the window.
So from today onward, I promise myself to focus on progression rather than perfection. Do you promise to do the same?
Here's a FREE poster that you can download and stick near your sewing area to always remind yourself to focus on progression rather than perfection.
CLICK HERE TO DOWNLOAD THE POSTER
Onto today's post. Today I'm sharing Top 7 Clutch/Purse Patterns that you can use to make your own gorgeous, one of kind clutch or a purse.
Top 6 Clutch/Purse Patterns That Will Turn Heads
DISCLAIMER: SOME OF THE LINKS IN THIS POST ARE AFFILIATE LINKS AND I WILL RECEIVE A SMALL COMPENSATION FOR ANY PURCHASE MADE THROUGH THESE LINKS.
Here are some of the best clutch sewing patterns you can try if you are looking for trendy purse patterns that will leave your customers and other people amazed:
The Becky Clutch Bag Pattern
This is a lightweight, but stylish clutch bag ideal for everyday use. You can use different materials to create this bag like suede, cotton fabric or leather. Due to its elegant design and features, you can easily carry it to formal or casual events. It can be used as a clutch or a shoulder bag.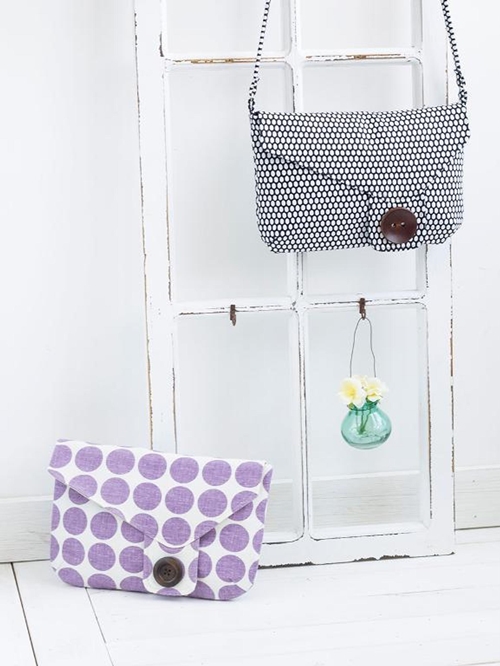 ---
Felted Clutch Bag Pattern
This cute little hand bag will always be in fashion. This clutch bag features stylish handles and a spacious interior ideal for carrying all your small items like makeup, money, and any other stuff that you may need at work, or when going out for a picnic.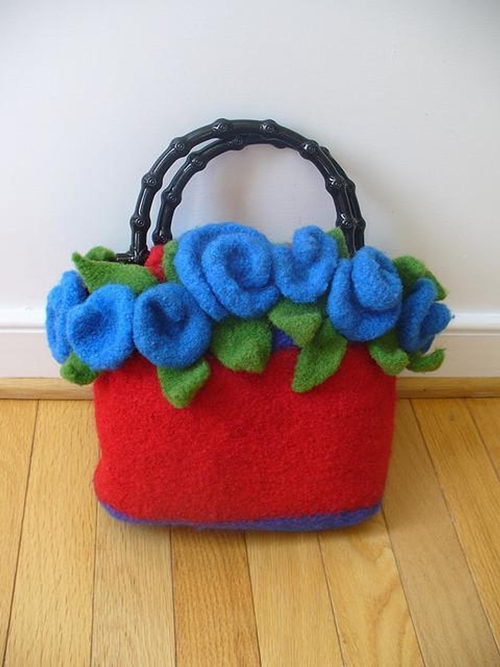 ---
Pretty Clutch Bag / Evening Purse
This is a great clutch bag ideal for an evening dinner date, a corporate event or for a formal wedding event. It is stylish and features a spacious interior that can be used to carry your girlish items. It features an optional interior pocket and two different sized flap closures.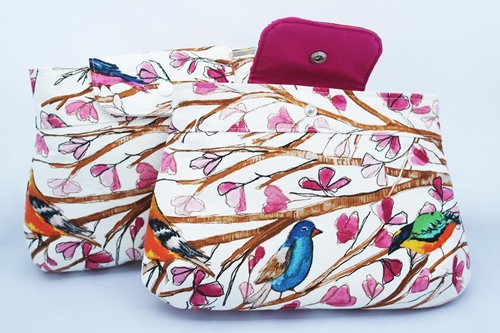 ---
Bowie Cell Phone Pouch/ Clutch Bag
This is a beautiful small bag with a bow detail on it. The bag pattern can be used for carrying your smartphone or it can be made into a large size and be used as a clutch bag. It is trendy and can fit any occasion. There are multiple options that you can choose for the closure of this clutch bag.
---
Blueberry Crochet Clutch Bag Pattern
This crochet clutch bag is simply constructed evening bag, made of wool. The texture of the stitches used to make this bag is just awesome and makes it more beautiful. It is uniquely stylish and brings out the beauty of well-knitted items. However, the knitting is not hard and you can either make a small or a large clutch bag using this pattern depending on what you want.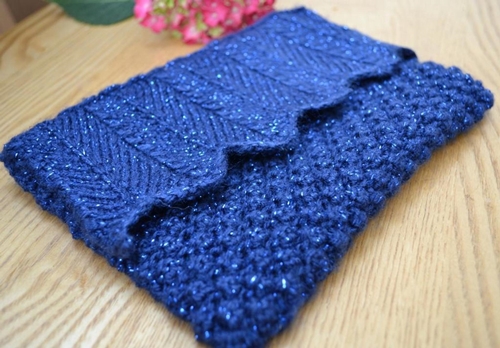 ---
Zelie Clutch Bag
This is a contemporary elegant bag that fits both casual and formal setups. It features a unique 3D shaped front that gives it a unique and beautiful look. It has several pockets for storing your items' a front zipper pocket for quick and easy access, an interior zipper pocket and other two interior slip pockets for storing those important items. It also features a flat back enabling you to carry it with or without a strap. It has a flap closure with two magnetic snaps to ensure that all your valuables are kept safely inside.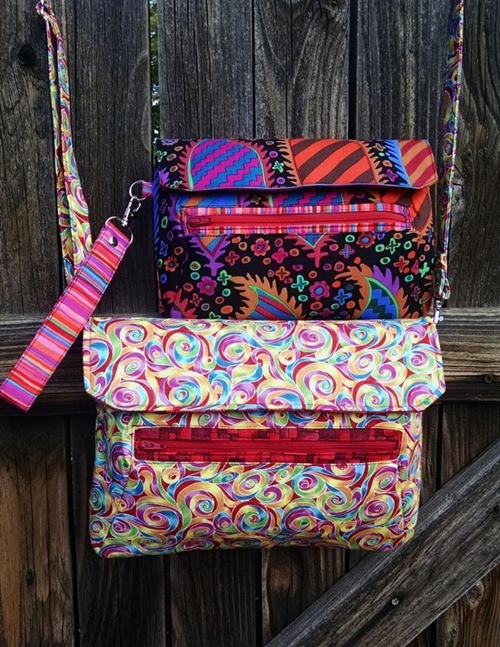 ---
The End
With that, we have reached the end of our post where I shared with you some super cute clutch sewing patterns that you can make from fabrics or knit with a yarn.
You might also like:
If you loved this post, do pin it on your board using the icon on the left or bottom.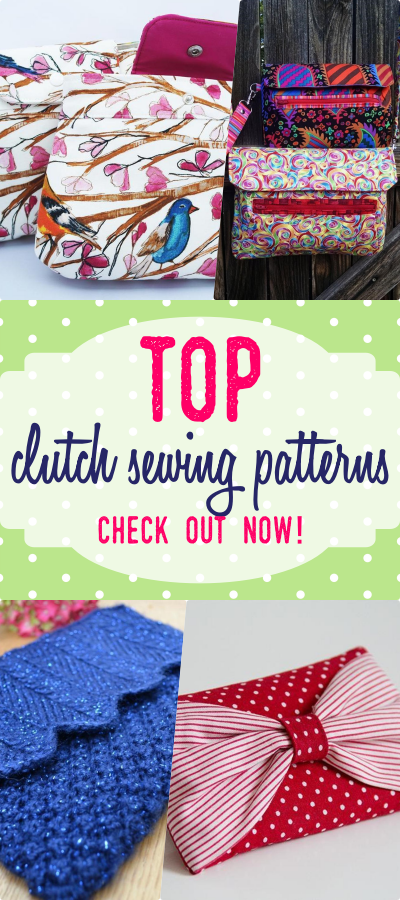 PS If you're new to sewing bags, join my FREE Beginner Bag Making Course NOW! SIGN UP BELOW!