This is an amazing project to make super simple and inexpensive laundry baskets to match your laundry room decor. It uses PVC pipes and fabric which makes it quite sturdy and easy to handle.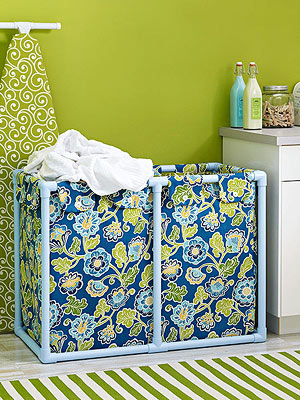 Be my sewing buddy and get a FREE colorful sewing planner!
Just enter your name and e-mail address in the boxes!
Don't forget to check out these awesome posts too!