Hey girls! Today I'm sharing a DIY water bottle cover tutorial which makes a perfect back to school sewing project.
I'm sure kids have a lot of trouble carrying around their bottles, because being an adult I face that problem too. So, let's make everyone's life easier with an easy one hour sewing. I think this DIY water bottle holder makes a very practical gift for anyone, easy to carry around on short walks and to carry separately when your hands are loaded with books and supplies or while cycling or stuff. The use is endless. Don't you think so?
Let's make this super easy diy water bottle cover, a quick gift for teachers or students.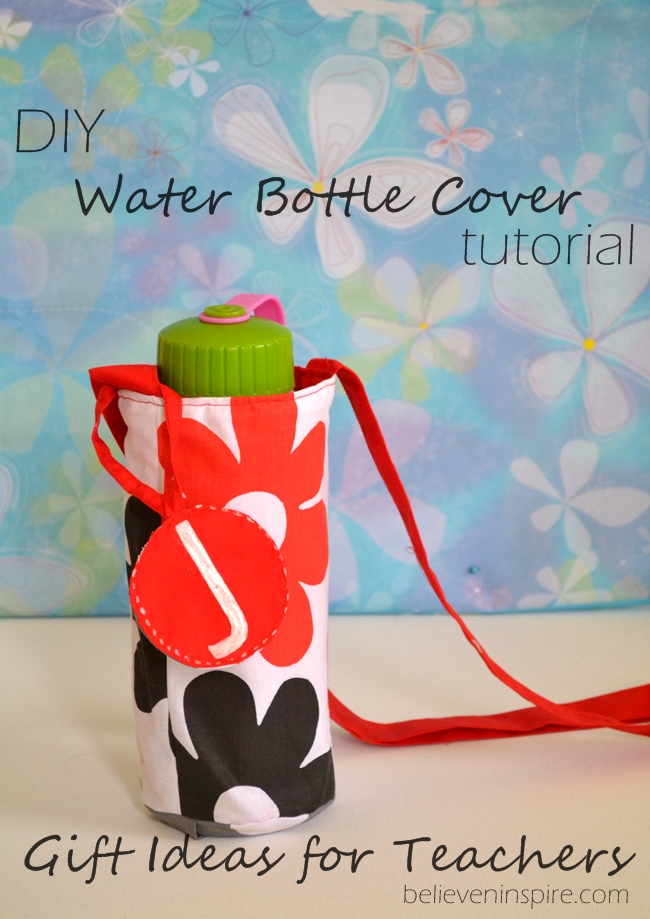 Pin this cute water bottle cover to your sewing board right now!
By the way, guess what! I had such an amazing weekend! There was a grand opening of Australia's biggest craft store here in Malaysia, and it was EPIC! Oh, I had so much fun shopping for fabrics. I found my fabric paradise. All the fabrics I had ever wanted were there. I will be sharing more about the whole thing in the next post. For now, let's have a look at how to sew a bottle cover. 🙂
How to make DIY Water Bottle Cover – Easy Sewing Projects
Supplies needed for water bottle carrier:
Directions:
Make the tag:
1) Cut out two small circles. I used my bottle to trace them.
2) Cut out a rectangle 2″ by 8″.
3) Take the front piece of your tag and trace out your letter on it. I used MS Word to type the letter in font size 250. Then I traced it onto the fabric.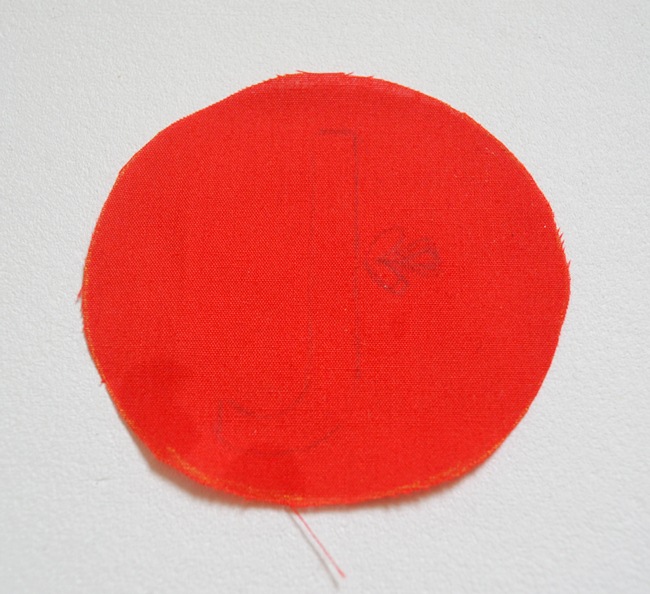 4) Using Folkart Metallic Pearl White, I painted the letter. Then made little dashes. Allow the paint to dry for two hours.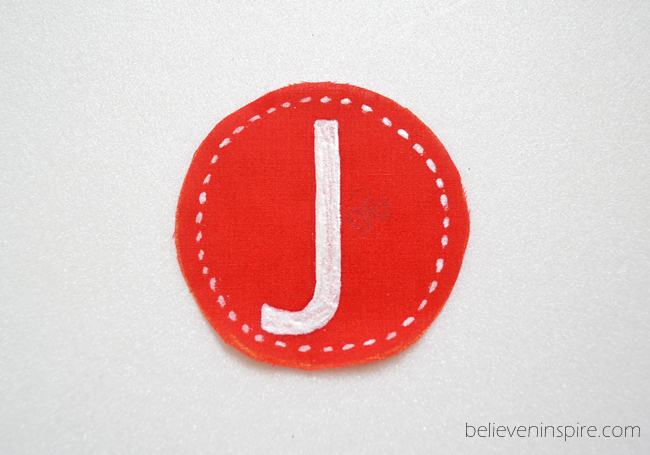 5) Make the tag straps. Eww! My hands are looking SO GROSS! Ignore, ignore.
Fold the rectangle into half, press, open and fold the edges again and press.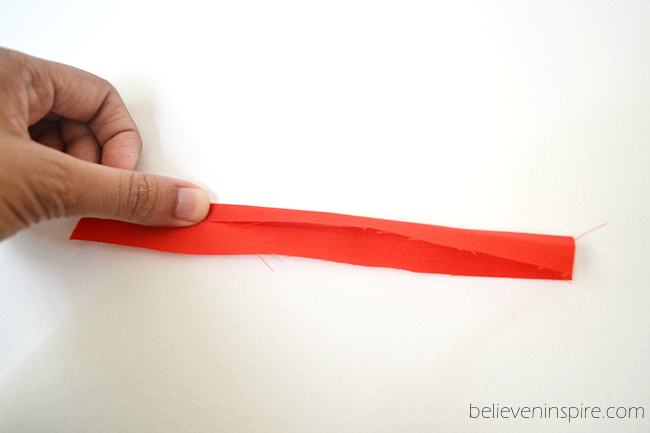 You'll get something like this.
6) Fuse the interfacing and the fabrics. Put the front and back pieces together (right sides facing each other). Sandwich the strap in between as shown. Sew all around leaving a small hole for turning it out.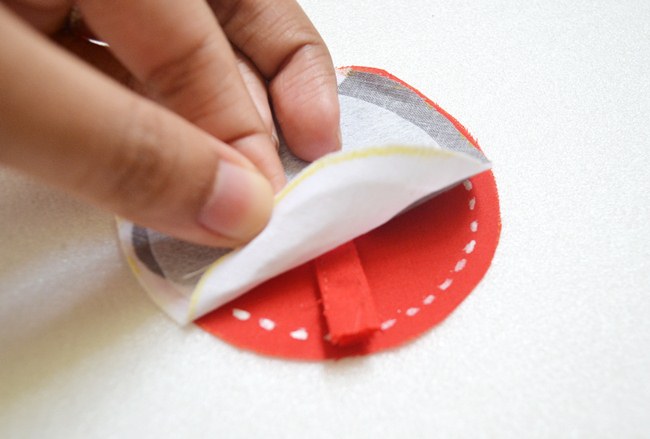 7) Turn the right side out, press and top stitch. And you're done. 
Please proceed to the next page for the rest of the article.