Make the DIY water bottle cover:
Cut out the following pieces of fabric.
Measure the bottle's circumference. Add 2″ to it.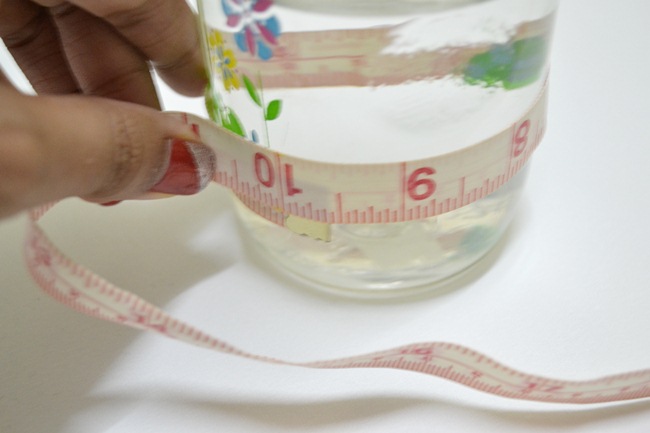 Measure the length of the bottle. Add 2″ to it. Cut out the rectangle from exterior and lining fabric. Cut the rectangle into half.
Draw a circle using the bottle. Add 2″ to it and cut from exterior and lining fabric.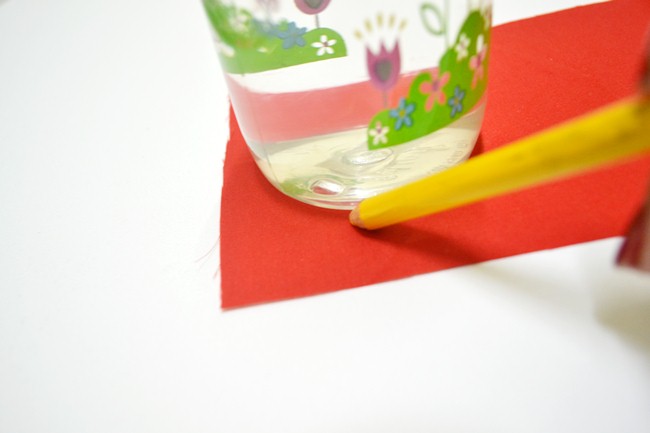 Next, cut out the fabric for your handle. 4″x30″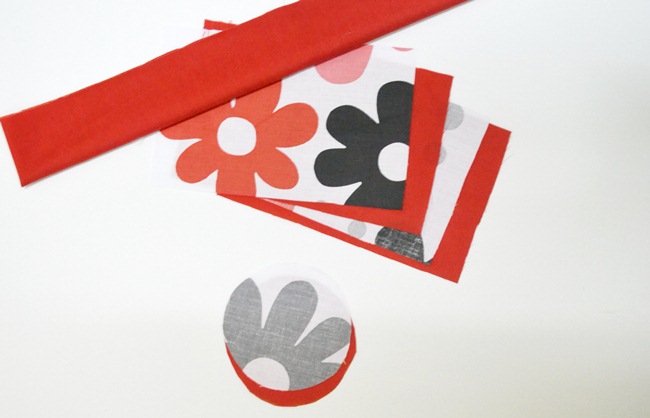 Directions for the water bottle carrier:
1) Take the lining fabric and fuse the interfacing.
2) Place the lining right sides together and sew, leave a small gap to turn the right side out later. Pin the circle to the sleeve and sew.
3) Repeat the same thing with the exterior fabric.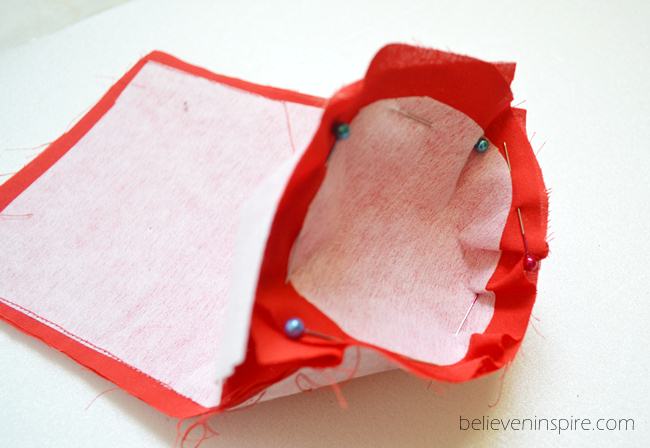 4) Make the straps by following the same steps in making the tag straps. 
5) Attach the straps on the outside of the exterior fabric. Make sure you insert your tag inside the strap at this point. Place the exterior inside the lining fabric (right sides facing together) and sew from top top edge.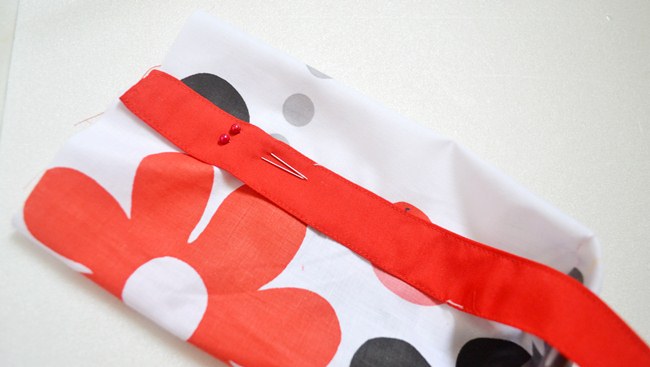 6) Remember the hole we left in the lining? Pull the whole thing out from it, arrange, press and top stitch.
7) Add the monogram and you're done! Your diy water bottle cover is ready to roll!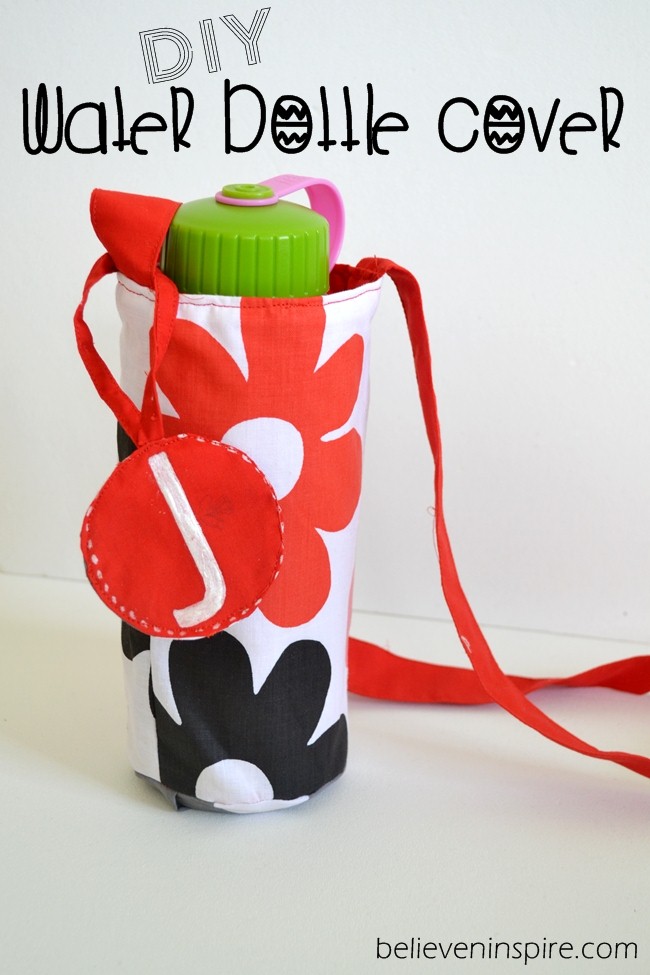 I hope you found the diy water bottle cover tutorial really fun and easy and I hope you also ignored my hands. 😛 They are one thing I'm super conscious about. Never mention my hands to me. It gets me all whiney and cray cray. Lol, just kidding!
If you have any questions, you can email me right away. But, you gotta promise one thing, no hands, okay? 
PS I just made a much cuter version of this bottle cover. Check it out here at Pink Wings – The Dragon water bottle cover.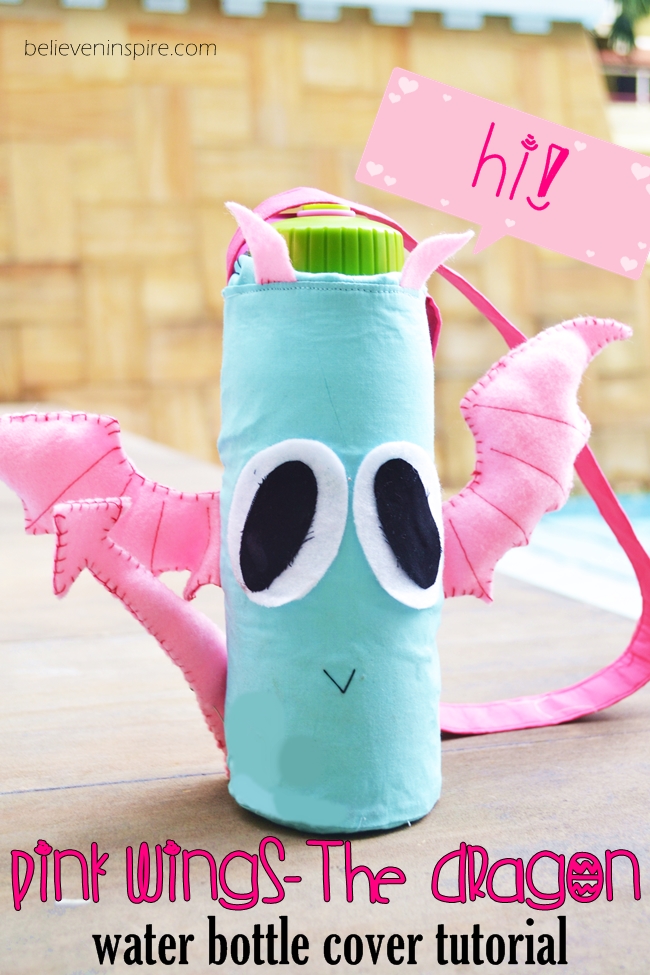 Don't forget to sign up for our twice a month newsletter for FREE printable!