Are you looking for a new totally awesome, one stop centre for all your craft and sewing needs? Worry NOT! Lo and behold! I bring to you SPOTLIGHT! The best and biggest craft store all the from Australia!! Wohoooo!
They announced about their new store 6 weeks ago. I actually got to know about them through Facebook side bar ads. Woah! Sometimes these ads ARE legit! Since the time I heard about them I was going CRAZEH with excitement.
They announced their grand opening on 12th July. I swear, the night before I was so excited and worried about making there in time that I ACTUALLY dreamt about it. Lol. And in my dream I saw that I was sleeping at the subway station just to make it to the store at time. Hahah has that ever happened to anyone?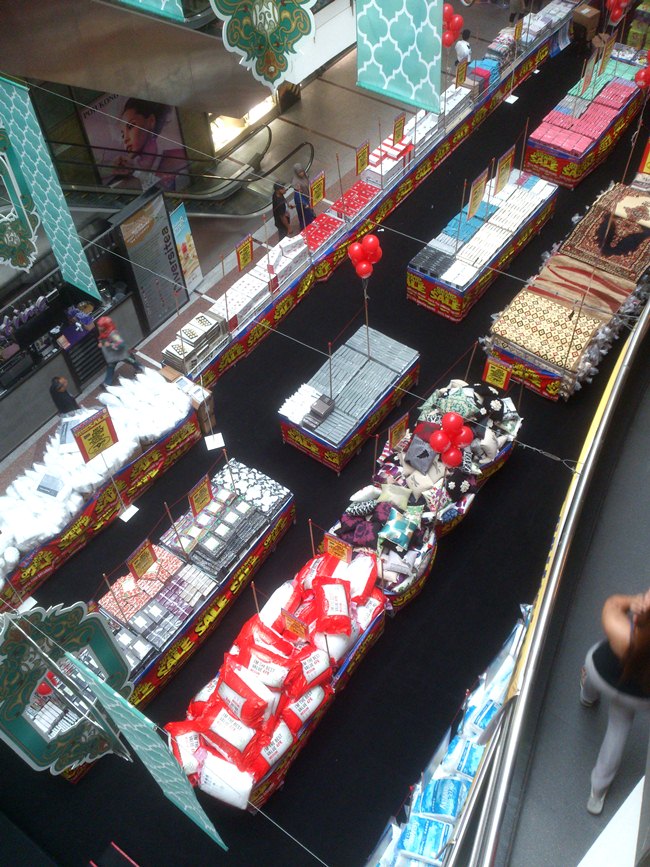 The thing I was looking forward to the most was their promise of fabric collection.
I had always wanted to get my hands on designer fabrics, you know all those pretty ones, the chevrons, the bold stripes but NEVER found them either KSA or here in Malaysia.
So, guess what? I WAS NOT disappointed AT ALL. Their fabric collection is so SO good, that I wanna weep with JOY!
See, see!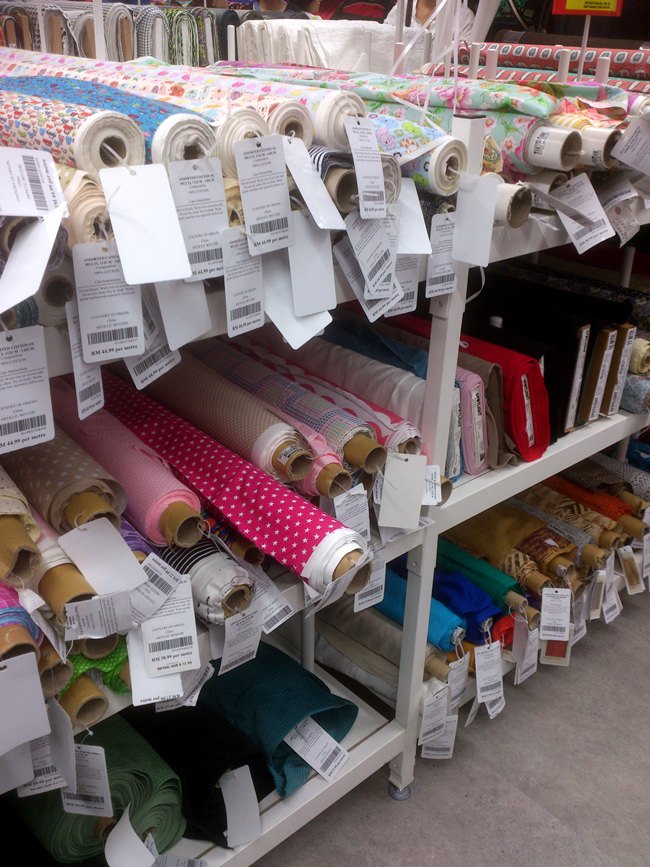 And look at these quilting cotton collection. Sooooo prettyyyyyyyyyyy. And soooo much pink! <3
Thankfully I was there at the grand opening because these fat quarters were on BUY ONE GET ONE FREE. And they got over in a blink of an eye.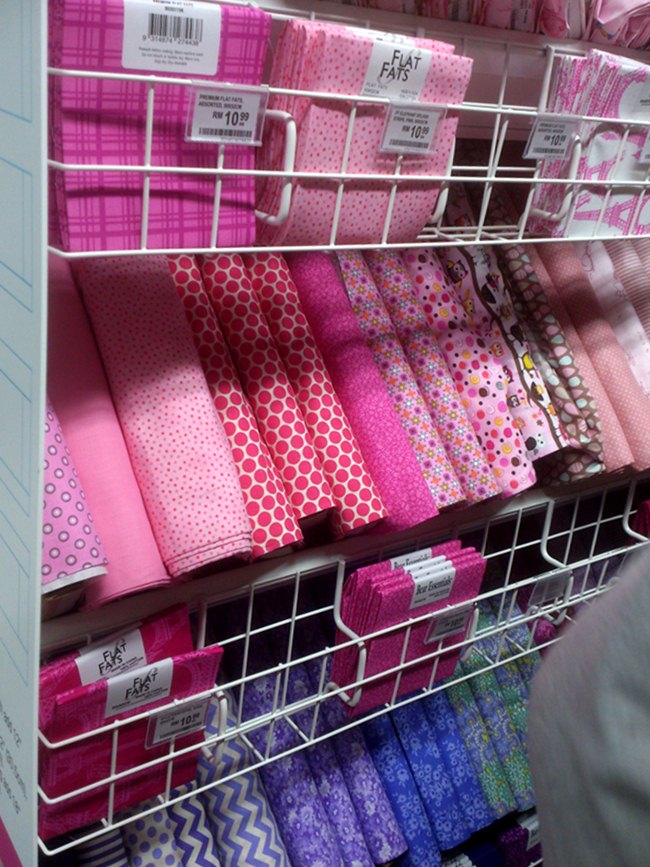 Here's more of the quilting cottons, wadding and other stuff.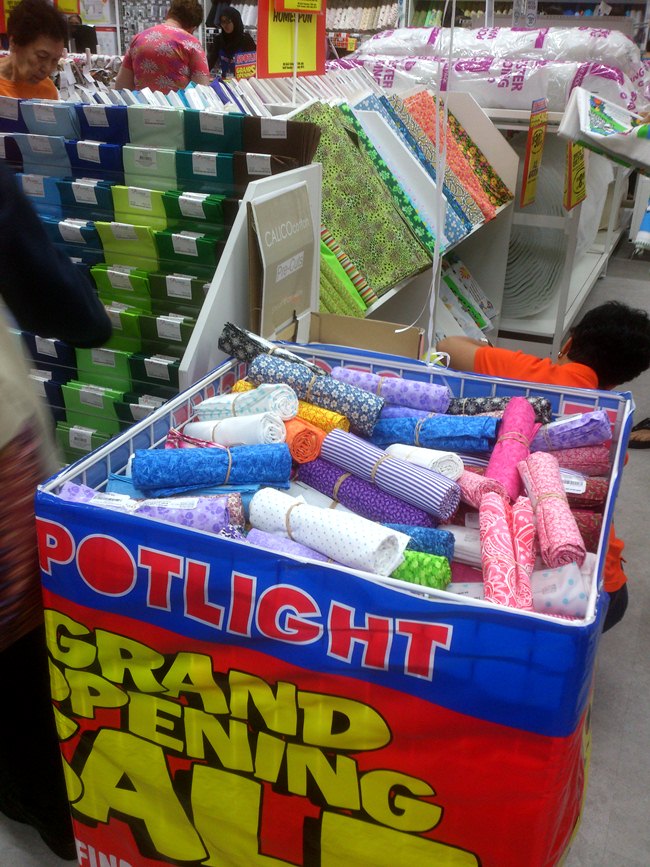 And these are all the home decor fabrics.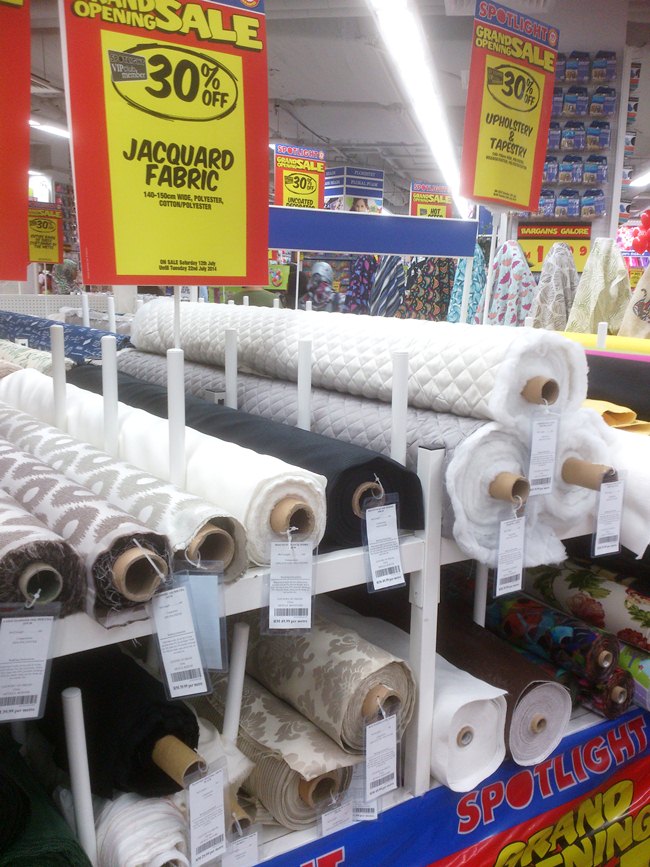 Some more of the awesome fabric collection. Just LOOK at the bold and beautiful prints. Swoon!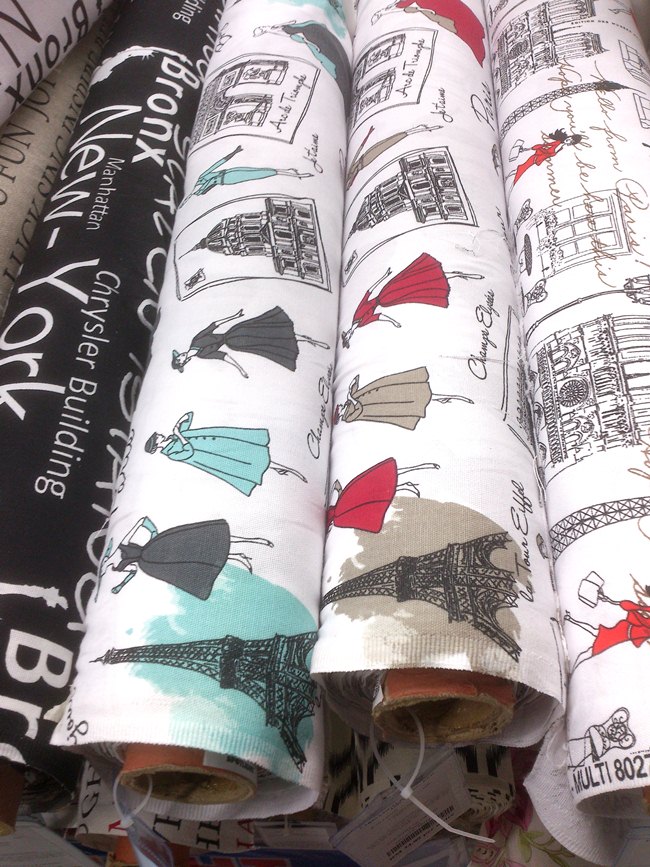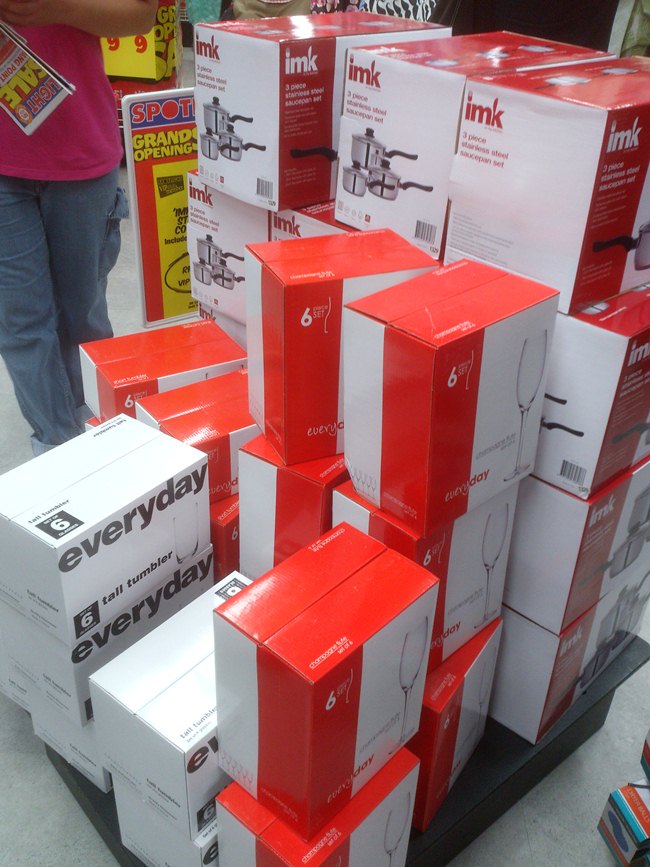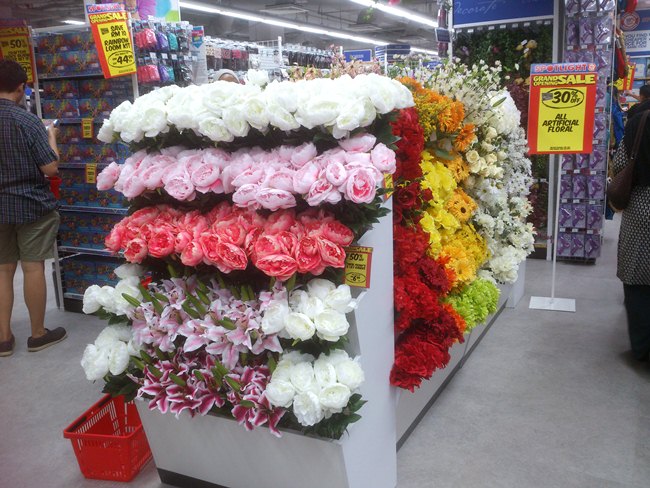 And this is just ONE portion of the store. I was sooooo caught up in the fabric section that I couldn't check out half the store.
After buying few stuff, while I was lining up for the cashier I just peeked into my bag they gave me and guess what I found out?!?! There was a HUNDRED ringgit voucher inside! WOAH! I was SO shocked and happy. I couldn't think of stuff to buy from extra 100 ringgit, like there were so many fabrics I wanted to get, but couldn't think of any. I gave 50 to my best friend and she got bed sheets and quilt cover set, and used the rest for myself.
And this is what I finally got.
Had to stand in a line for THREE hours for this. Two hours to get the fabrics cut and one hour to reach the cashier. The crowd was crazy. People bought tonnes of fabrics and stuff. Thanks to this really awesome lady I was saved from standing in the line for another hour as she let me go before her because I had lesser fabrics to cut.
I can't wait for their next stores to open! Totally looking forward to more sales! Hehe. So where are you gonna shop for your next craft supply list? I say SPOTLIGHT – the new best craft shop in KL!