Okay, I made my dream headboard finally! I had no clue that it would turn out so PERFECT! Like, I was so surprised. I just LOVE how it turned out. It's affordable, disposable, light and does not require power tools at all! Great to make when you don't have access to power tools.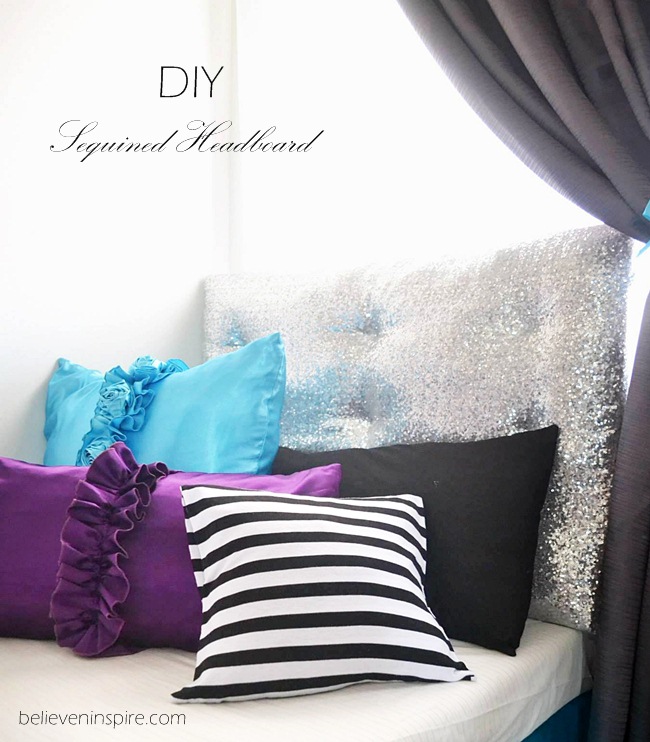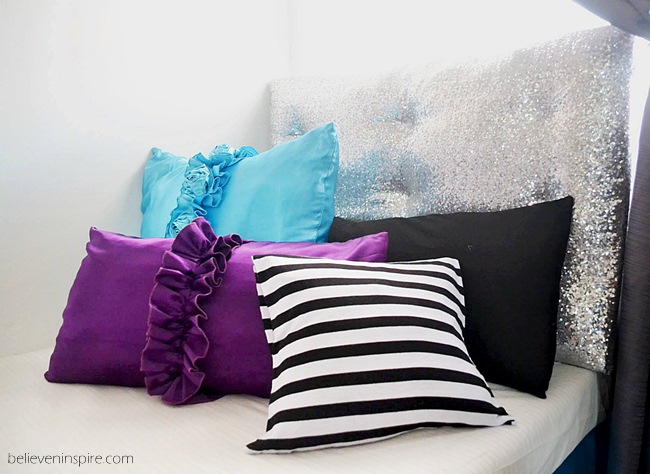 DIY Sequined Headboard from Foam Board for Dorm
Supplies:
Foam core board – cut to the size you want.

Pillow filling

Old bed sheet or muslin fabric

Staple gun

Hot glue gun

Main fabric

Yarn/thread

Embroidery Needle (if you're using yarn)/normal needle(if you're using thread)
Steps:
At first, I had planned on going for this design. So I attached the top piece to the bottom one with lots of hot glue and tape. Then, I taped all the sides to prevent them from breaking off.
Continue to next page, link at the bottom.