DISCLAIMER: THIS POST CONTAINS AFFILIATE LINKS
I just LOVE applique. It's so versatile and the possibilities of creating something unique using applique is endless. But, there was one major problem; I never found a way to do it perfectly anywhere online. I wanted to learn the basics from an expert but it's so hard to track down anyone. And that's when, Craftsy came to my rescue with several of their classes on applique from beginner to advanced levels with an expert instructor.
After browsing through their website I settled down for "Hand Applique Made Easy" by Mimi Dietrich and bought it instantly because it was on discount. 😀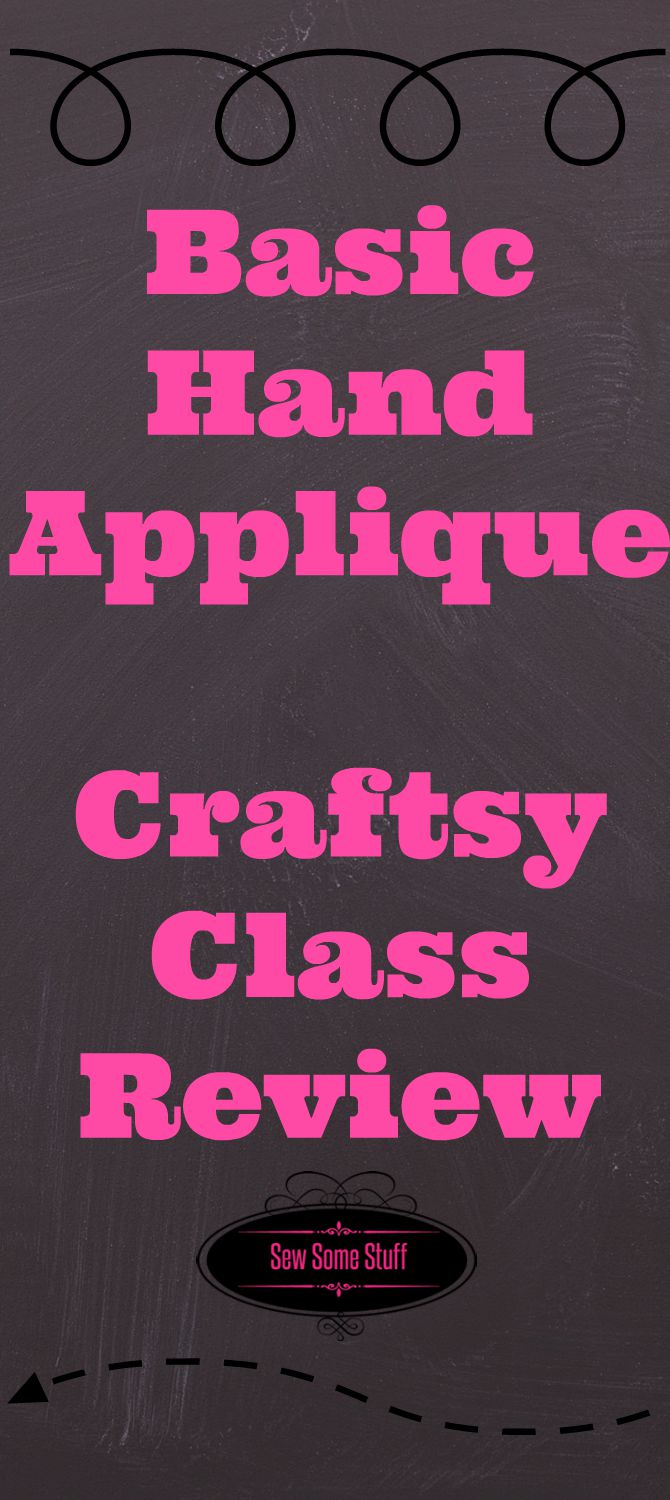 Basic Hand Applique – Craftsy Class Review
Now let's have a look at what's packed inside this class.
There are 7 lessons in the class. The first lesson is all about the basics and supplies you'd need to get you started with your hand applique. You could do ok even without these tools, but if you're a perfectionist, by all means go ahead and purchase everything required.
Class lessons
The next 6 lessons are all about the different types of applique techniques you'd need while doing the applique; the basic applique technique, the freezer paper technique, the glue basting, needle turning, and the last one layering.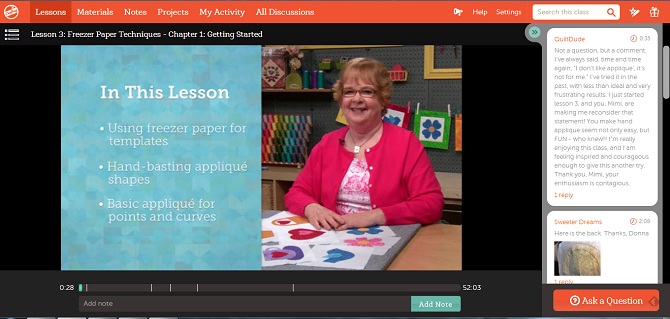 For each of these technique Mimi will demonstrate the whole process from start to finish, and you can actually do it along with her while watching the video using the downloadable pattern provided in the materials section. On top of that you can also ask her questions during the class if you get the stitches wrong or something using the chat box on the right. Awesome right?
They also have one complete lesson just for handling circles. Now circles can be quite tricky to work with, but the tips and tricks Mimi shared made the task very effortless.
So, if you would like to start off with the basics of hand applique sign up for the class here at 38% discount for just $24.99.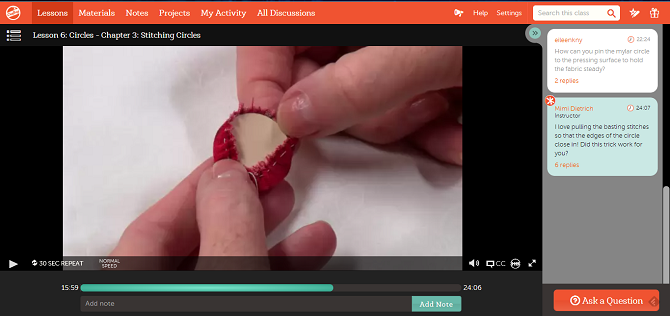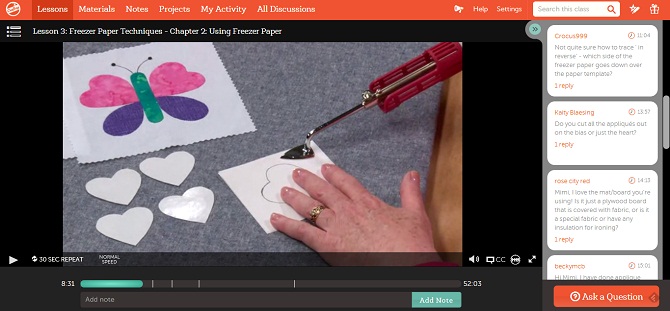 Other benefits
In the materials section you can get the templates for 13 different projects; the basket, the bird, cupcake, hexagons, hearts, cup, different kinds of stars, butterfly, flowers and cherries. You can apply all the techniques that you learnt from the lessons on these templates.
I, myself did not try out any of the class projects though, due to lack of patience hahaha, I just used the techniques on a project of my own which you girls would get to know about real soon. 😉 And in future too I plan on using the class as a reference if I get stuck in any of my projects.
One thing I would love to point out is how fun and cute Mimi is. She definitely made the class enjoyable and I just can't stop admiring her adorableness. That's another reason I loved the class. Haha.
Final note
To be honest, I liked this class more than the one I took previously about sewing with different fabrics and I think this class was totally worth the price.
If you would like to start off with the basics of hand applique sign up for the class here at 38% discount for just $24.99.
If you have anymore questions regarding the class you can always drop a comment and I shall reply back to you through email. 🙂