Assalam alikum girls! In this post I will be sharing details of the Classic Abaya Sewing Pattern (aka DIY open abaya) that you can now purchase at my Etsy shop.
For past couple of months I have noticed there's a huge demand of abaya sewing patterns and tutorials and it's one of the patterns I get most requests for. I had been planning for quite a while to release one and I think right before Ramadan would be perfect a perfect time to launch it. This will allow you all to sew up as many new abayas as you want for Eid as well as for Ramadan so that you can have enough time for ibadah during Ramadan. And it will also help you to save up money on store bought Eid abayas. Yeay!
Here's what the abaya looks like. Elegant, stylish and simple. First ever REAL abaya pattern and tutorial for Muslim women.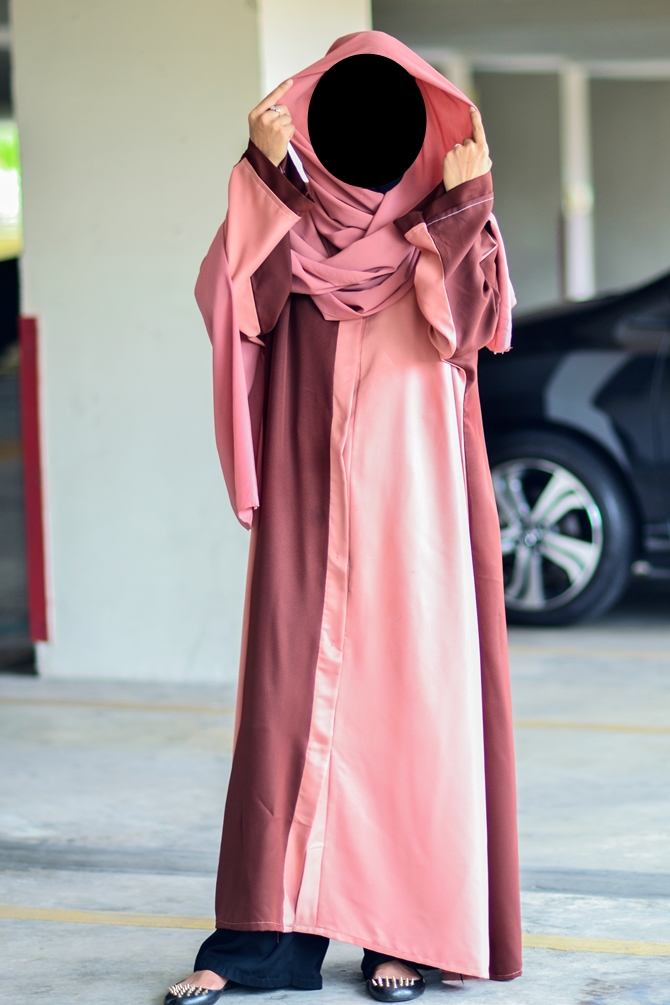 Before we get into the details of the pattern, let's talk about what exactly an abaya is. An abaya is not a dress because a dress is fitted however an abaya is a loose over garment which is simple and plain and not very attractive. But, don't get me wrong, simple does not mean it has to be boring, we can have stylish abayas with designs. That makes it quite a challenging task for the designers because there's a very fine line between making an abaya look outrageously attractive and maintaining its simplicity.
But, we don't have to worry about all that now as this will be a very simple and quick to sew abaya (as the name suggests) perfect especially for a beginner sewist. The abaya has the classic look and the essence of simplicity. If you're at the expert level it might take you just an hour or less to sew it however a beginner might need 3-4 hours.
Even though the Classic abaya will be simple, you can still do a lot of customization to it. You can sew it in different colors, add different types of ric-racs etc. Sky is the limit when it comes to customization.
What is included in the Classic Abaya Sewing Pattern?
That's a good question. When you purchase the pattern you will get a
Template to cut out the pattern of the abaya
A complete video tutorial showing you

how to print the pattern
how to put and tape the pieces of the pattern together
how to cut the abaya pattern out
how to cut the fabric out
how to sew an open abaya from start to finish
tips on selecting fabrics and sewing

Special invite to join the Sew Some Stuff pattern group where you can ask for help anytime.
These are the list of things that will be included to make sure that any level of sewist can sew the abaya without getting stuck. You can use the pattern to sew and sell the abayas too but only as a small business. (For selling the abayas commercially, you can contact me on my e-mail address.) Isn't that awesome?
Buy the pattern now by clicking on the button below!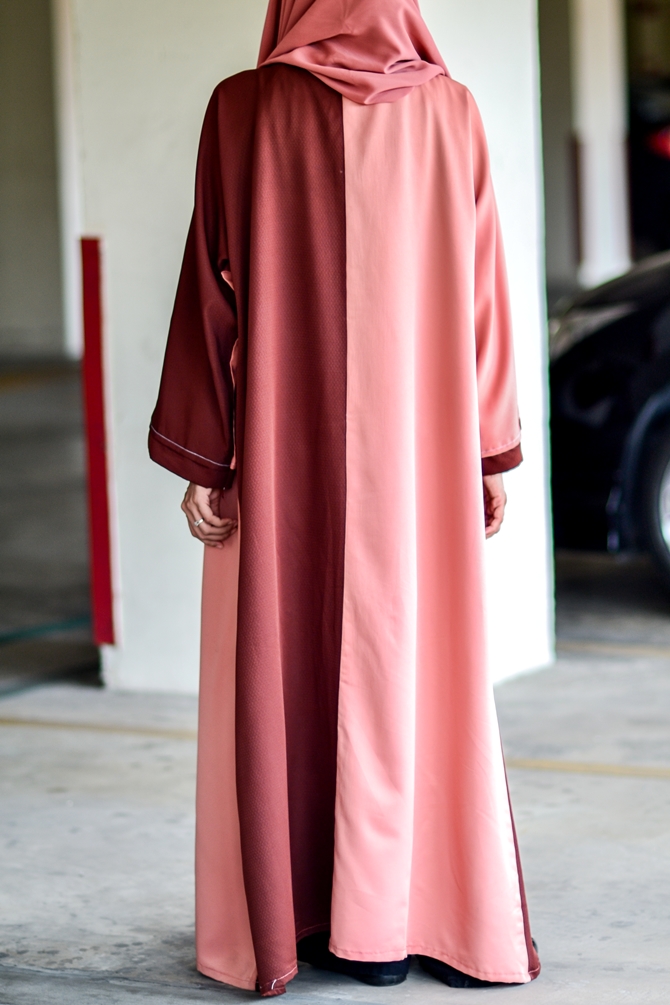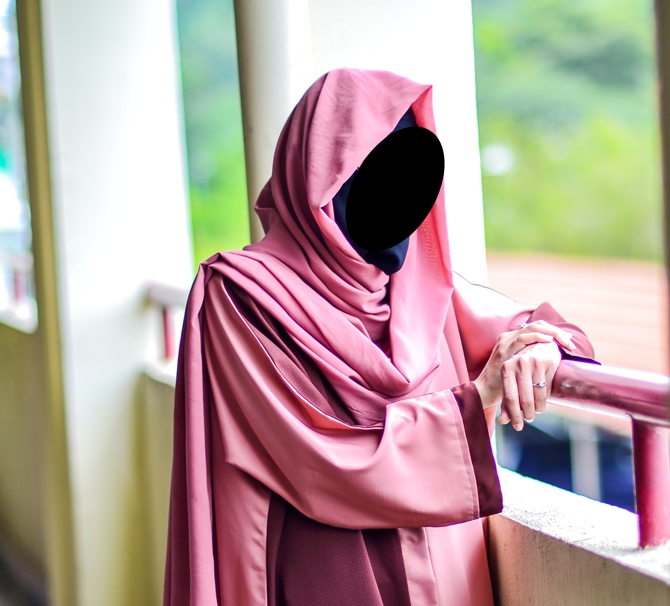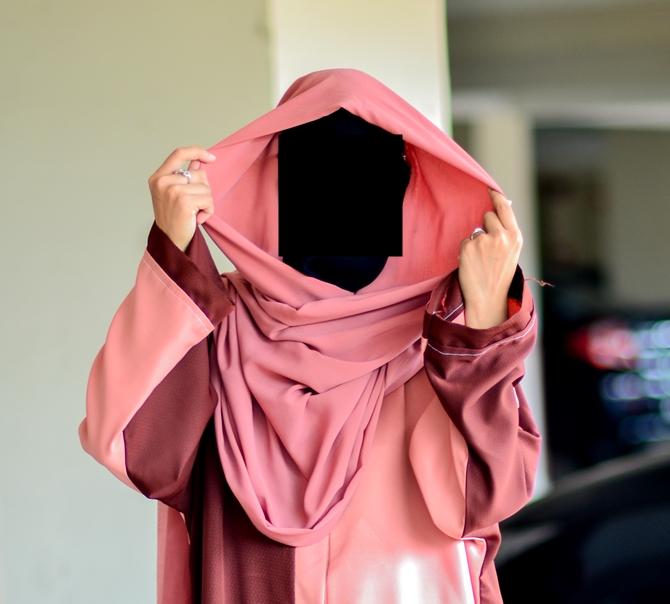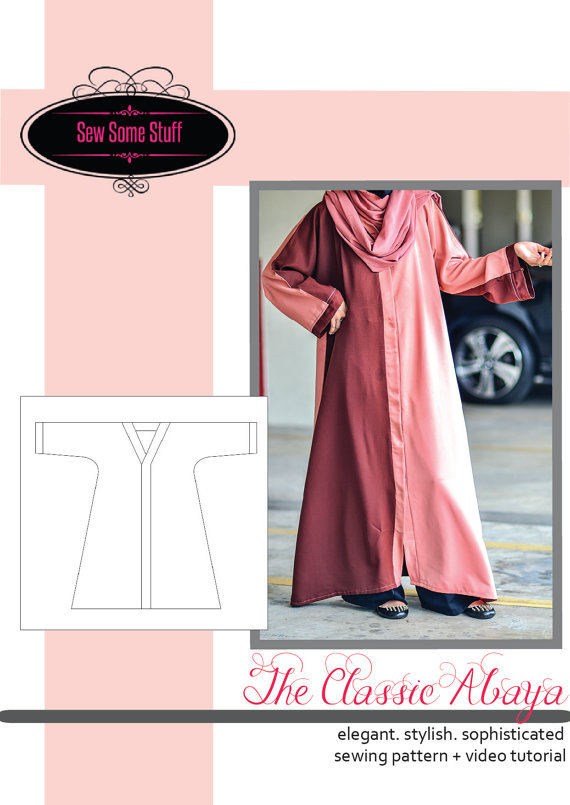 Size of the Classic Abaya Sewing Pattern
At this time there will only be one size which is medium. Since abayas are loose and one size can fit a range of people I haven't included several different sizes in this pattern. However, I do plan on adding additional sizes like XL and XXXL later on.
The measurements of this pattern are given below:
Height: 59 inch
Chest: 46 inch
Waist: 48 inch
Hip: 54 inch
Sleeve length: 24 inch
Buy the abaya sewing pattern now by clicking on the button below from the Etsy shop.

Have questions? Send me an email at [email protected]