In this post I will be sharing a review about the "Sewing to Sell – How to Sell Locally and Online" book that I purchased from Kindle. I thought a lot of people would be interested in it because of the response to my previous post where I shared some general info on how to start a small sewing business. This book answers the question in much depth and shares some golden info on setting up craft booths and Etsy shops. Let's look into the review in detail.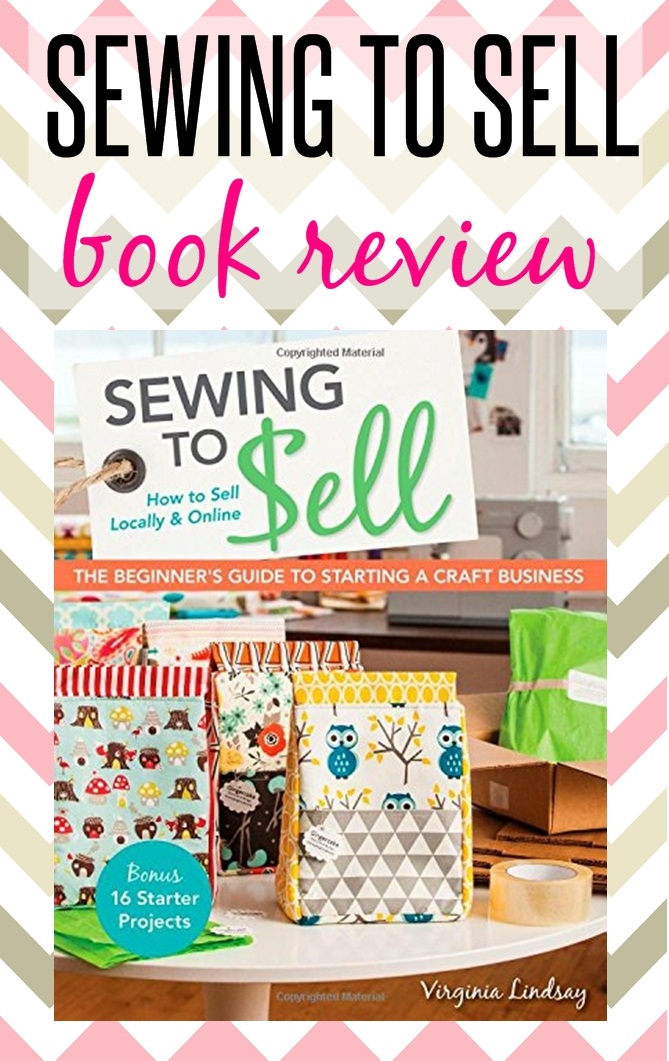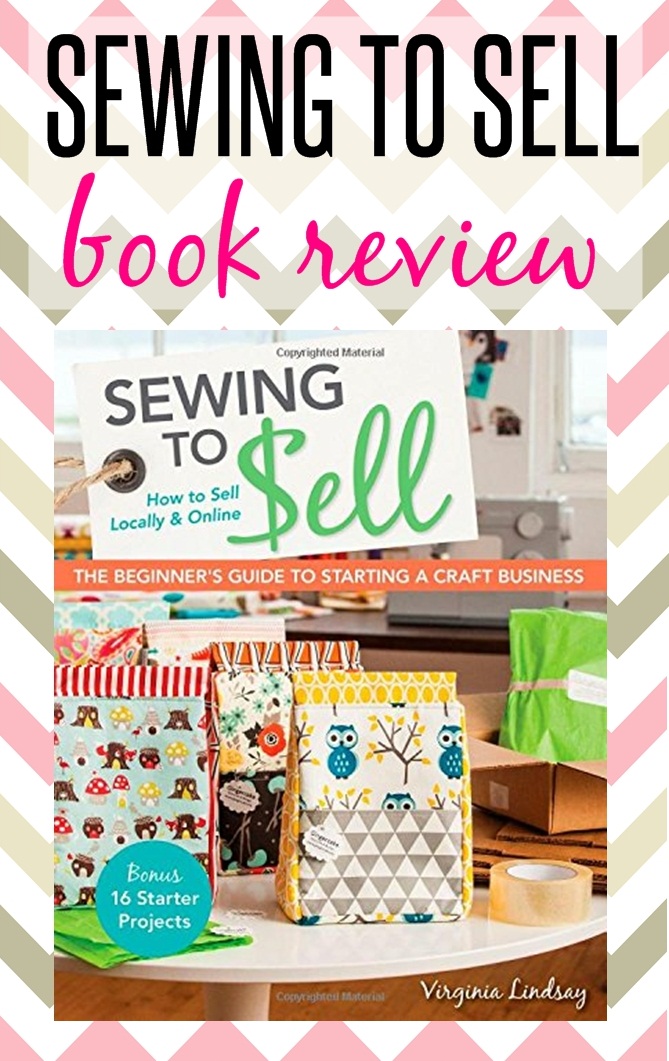 Pin this photo on your sewing board for future reference.
DISCLAIMER: Sew Some Stuff is a participant in the Amazon Services LLC Associates Program, an affiliate advertising program designed to provide a means for sites to earn advertising fees by advertising and linking to Amazon.com.
I was easily able to purchase the book on Amazon and send it directly to my kindle app on my phone and read it while I was away in the jungle for a day to collect insect samples for our lab assignment. Before I jump into an in-depth review of the book, here is a short summary if you are in a hurry.
In short, Sewing to Sell is awesome because:
High reviews on Amazon

16 free project tutorials to sew and sell right away

Interviews with 5 different established Etsy sellers to inspire you

A proper guide that will get you started on the right foot if you are planning to open a shop to sew and sell.
The book is authored by Virginia Lindsay who also blogs at Gingercake. She is the designer behind Gingercake Patterns and Design. Her patterns have also been published by Simplicity. 
In total, there are 8 chapters in the book with further details on each of them. Here's the list of the chapters:
Finding sewing style

Identifying customers

Essential equipment needed

Buying fabrics

Sewing

Selling

Pricing and packaging

Project tutorials
These lessons serve as a perfect guide for someone who does not know where to begin with the sewing and selling business. Before I jump into the good stuff about the book, I would like to highlight the things that I didn't like about the book.
What I didn't like:
Some parts are too short and don't give a lot of detail. If you never held a camera and have no idea about using photography software, you would have to find other resources for that. For ease, they are given at the back of the book so you wouldn't be completely lost.
Likewise, this book will not show you how to put up your products on Etsy for maximised profit. For example, using SEO and promoted listings to get more sales is not covered in this book. You would have to get this information from other resources.
The good stuff:
This book is one of its kind and quite popular among customers who plan on opening up a shop. The proof is in the 4.7/5 rating on Amazon.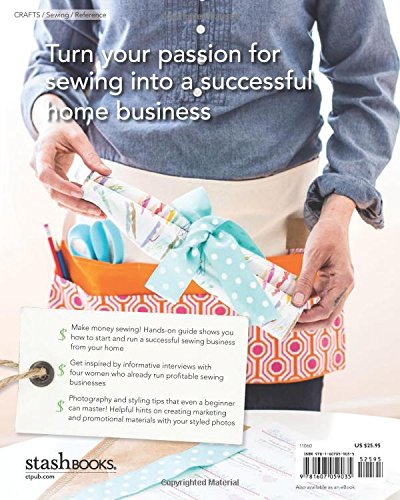 Secondly, the best and my favorite part about the book is the pattern for SIXTEEN different projects that can be sewn and sold right away, categorized based on useful items to sew, projects that utilize the materials in the best way as well as projects that are great sellers. Knowing the names of these projects and having a complete tutorial on how to sew them can be a reason alone for purchasing this book. I mean if you purchase patterns for each of the projects separately, you will be paying 16x$5 (considering the average price of patterns), a total of $85 for 16 project patterns but in this book for $9.99 (kindle version) you can get tutorials for 16 different projects. Now you can decide yourself which option to go for if you are starting off with a small investment.
The in-depth interviews with 5 different experts really help to get a lot of tips about the business set up the process. All the experts answer a variety of questions on topics like shopping for fabrics, design inspiration, pricing, and organization. One thing I really liked about the interviews is that the questions answered by each expert is slightly different which means you can get best of the advice and tips from a pool of successful Etsy sellers.
As mentioned above the book is perfect for someone who is planning on starting a "sew and sell" business. This is because of the detailed information shared about pricing and packaging which really gives you an idea about all the important elements that must be taken care of so that you can start a business that turns out to be successful. 
One really helpful chapter is about the setting up a booth in craft shows. This chapter contains a checklist of tasks to perform in order to have a successful craft booth sale which I'm sure would be extremely helpful for someone looking for that kind of information.
The book also contains links to many different resources in the resources section which you can check out for each of the processes mentioned in the book. For example, if you would like to further learn about taking good pictures of your products, there are a few resources mentioned in the end of the book that will be helpful for you. Similarly, there are links present for blogging tools, business card, craft shows, software for small business, mailing lists etc.
To summarise, this book is a great buy considering the plethora of information contained in it for the very beginner. However, I think the price should have been a little lesser (like I think for most of the digital products) BUT considering the fact that this is the ONLY concise book available for this topic, I don't think you are left with any other option except for purchasing this book.

With that, we have come to the end of the review of the Sewing to Sell book. Do you own a copy of this book? How did you find it? Let me know in the comments below. Don't forget to share this post with your sewing sisters, maybe they will find it helpful. You can use our icons for Facebook and Pinterest.