Hi! I'm looking for sewists of all levels to test out the bag patterns whenever there is a release. At this stage I just want to collect contact details for around 40-50 testers and later when I have a pattern, I will send you a form and those who are available can fill it up and join the test.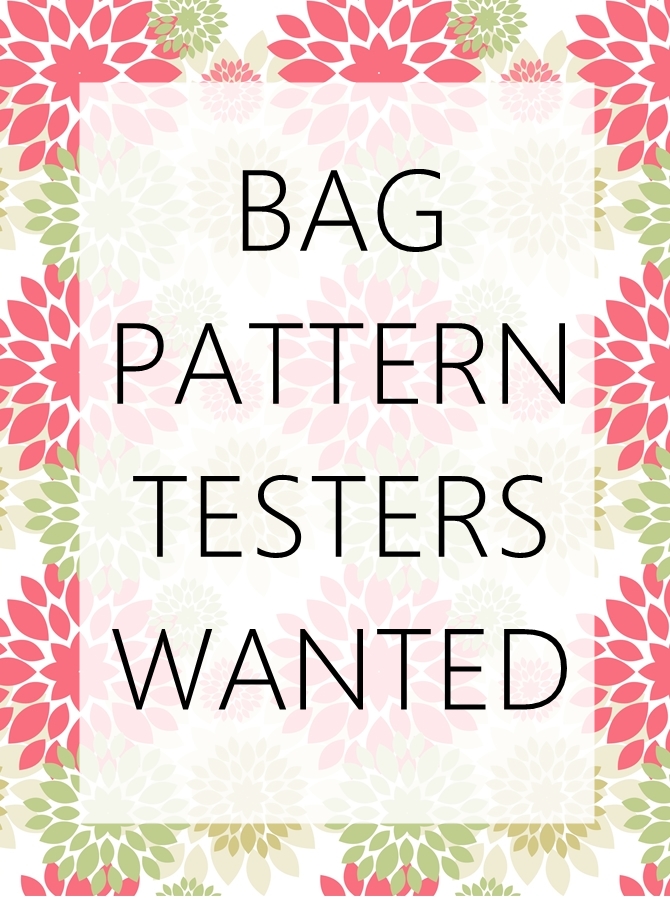 Based on the previous testing experience, from now on I have planned to follow a schedule for the testing process. You can check it out here. This is just a rough version and I will be updating it again before sending out the patterns. If you think you can keep up with the schedule then I would LOVE to have you on board. Since this is going to be a almost a month long process, your commitment for it is highly important.
These are the other requirements:
Any level of sewing experience (beginner to expert) in sewing bags

Good photography skills (bonus for contest)

Reliable 
Unfortunately at this point there is no monetary compensation. 
Do you want to join the Sew Some Stuff tester's group?
If you think you are ready and can take up this task you can sign up right away by entering your address below.
Don't forget to add my email address "[email protected]" to your "important" folder so that you don't miss out the email for testing when it's sent out. 
Do share this post with anyone who likes to sew bags and might like to be on the list. That's all for now, thank you so much for being a part of this! 🙂