And the last thing on our easy to sew wearable projects is this super cute kimono jacket or top whatever you want to call it.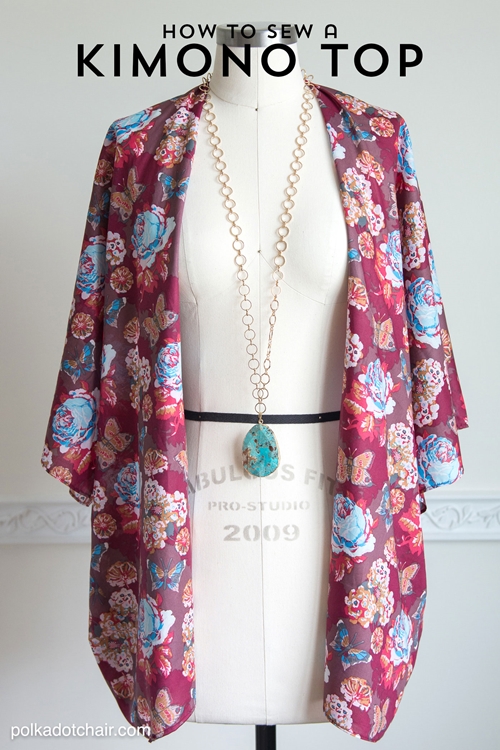 Miscellaneous
Okay moving onto several other stuff that you can sew in a fraction of time. The first tutorial I have for you is this personalized coffee mug cozy.
Custom Coffee Mug Cozy : The hearts on the cozy give such a cute and jolly touch to it. It also makes a perfect gift for weddings. You can get a free template to make one. Here are the supplies you would need: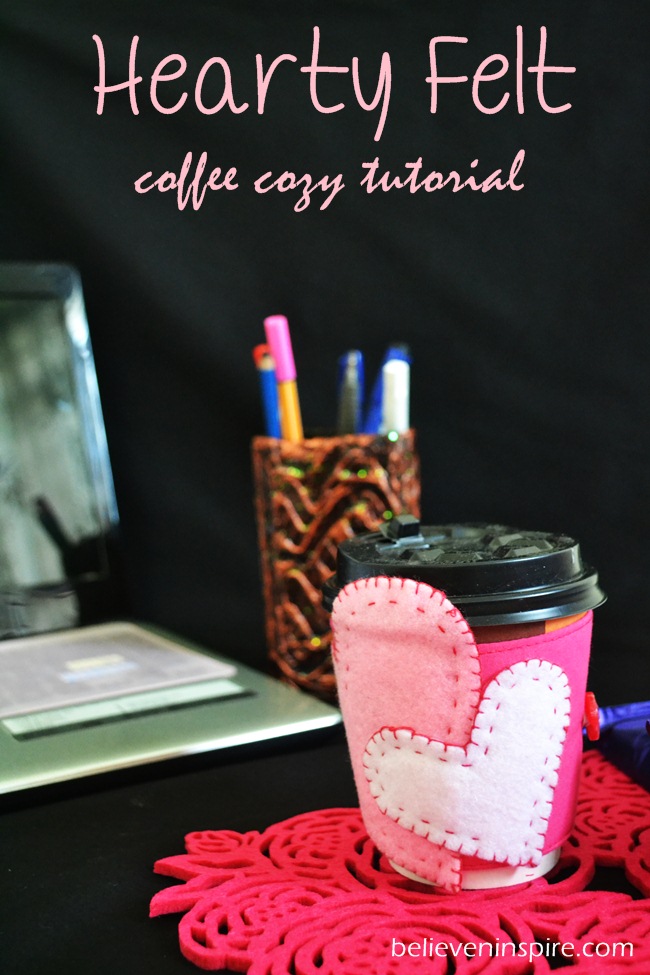 2. Laptop Sleeve: On number second I have another super cute and easy project which is a laptop sleeve. It can be sewn in less than an hour provided you take perfect measurements of your laptop before starting out. Here are the things you would need:
3. 10 Minute Mobile Pouch : This should have been on the TOP of the list of quick and easy sewing projects as it literally takes 10 minutes to make this pouch. You also get a free template for this pouch. Here are the supplies you would need: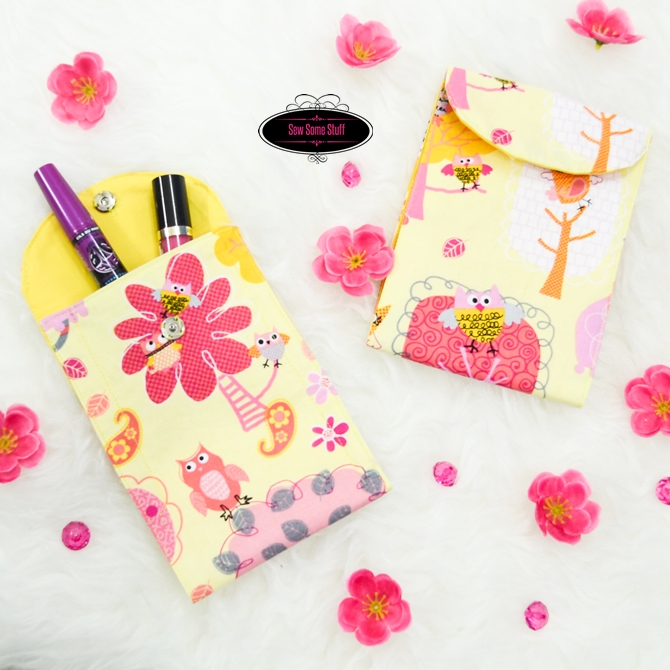 4. Picnic Utensil Pouch: Here's another quick and easy sewing project perfect for summers. Make this super cute cutlery holder for your next picnic. Comes with a free downloadable template for spoon and knife. Here are the supplies you would need: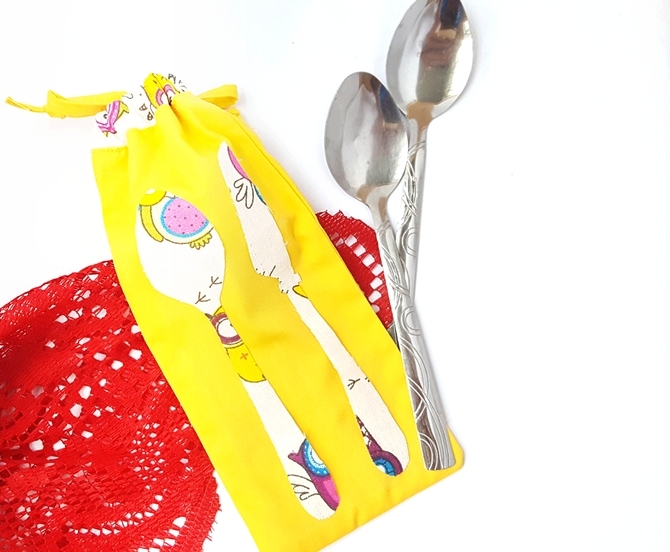 5. Quick Coasters: And lastly, here's a tutorial for super quick and easy coasters.

6. Ombre Ruffle Pouch: These are some really cute pouches you can make as gifts. I have included 2 different sizes of pouch in this tutorial. There's also a video tutorial included in the post so you won't have ANY trouble sewing it, I promise! Pinky promise.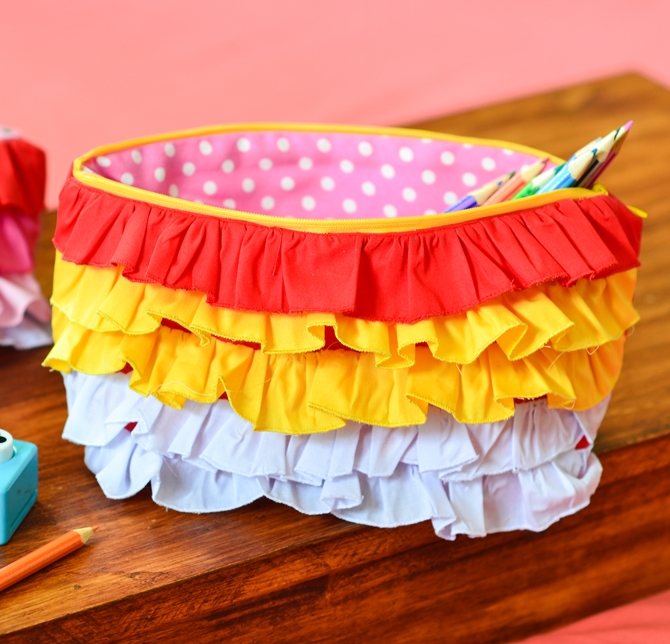 7. Easy Sew Lined Zipper Pouch: This is a VERY basic pouch sewing tutorial for beginners. In this post I show you how to make a lined zipper pouch and add a personal touch to it with a super adorable heart! <3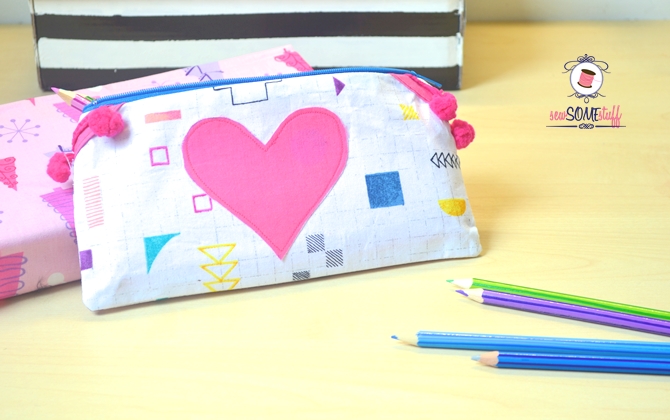 9. Hearty Hot Pad: Want more hearts? I'll give you more hearts. Here's another project. Hearty hot pad. Perfectly easy and fun to sew for beginners. It only takes SIX simple steps to sew this.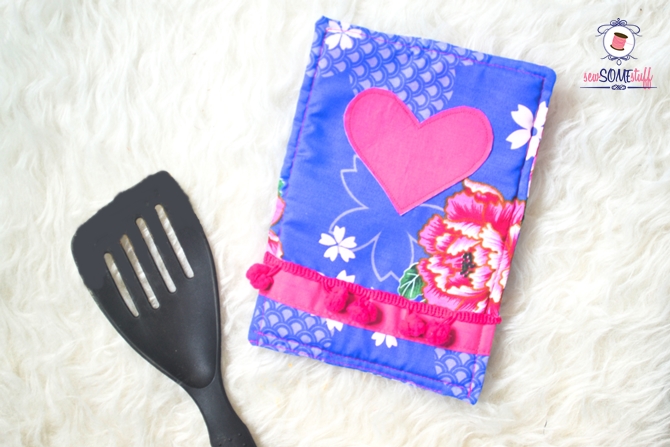 The End
Okay, that's the end of the list where I shared with you 10 super quick and easy sewing projects that are also PERFECT for beginners and kids who are learning to sew.
I hope you get the same feeling as me when you sew them…. the feeling of fresh and cool breeze.
If you LOVED this post make sure you pin it or share it on Facebook in your sewing circle. You can use the "pin it" button on the left or bottom.