Step 8: Assemble
Insert the lining into the main body so that the wrong sides of lining and main are together.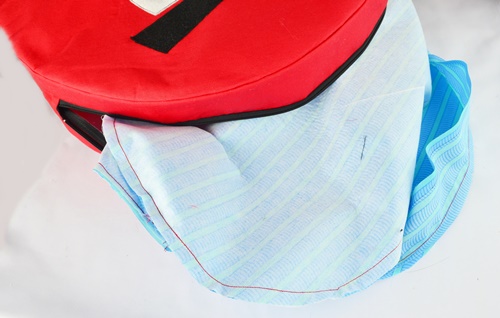 Align and pin the lining onto the under side of the zipper.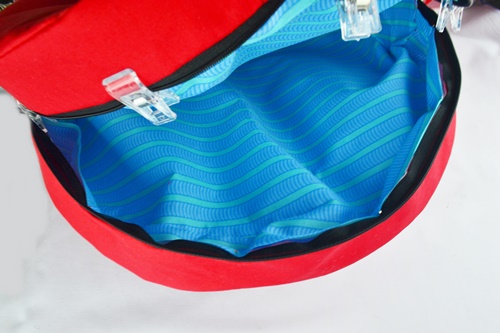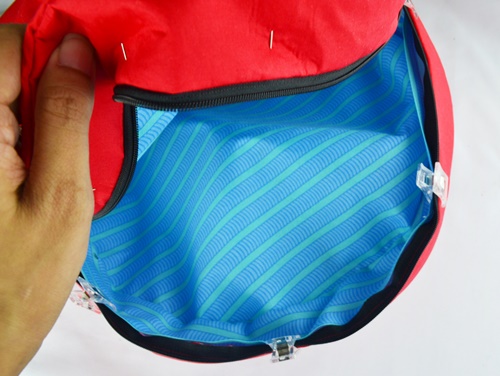 Hand sew the lining to the zipper.
Next top stitch in place.
Congrats! You're done with the Angry Birds Bag. Yeay!
That's the end of the tutorial where I showed you how to make an angry birds bag. This tutorial came with a FREE sewing pattern that you can download from my pattern store at Craftsy. If you have any questions about the pattern or if you get stuck somewhere you can always leave a comment or post your questions at our Sew Some Stuff Facebook group. Don't forget to share this tutorial with your sewing friends or on Pinterest. You can use the sharing icons at the bottom or the left side of the post.