You see, when I started sewing bags I literally had zero guidance from anywhere. No access to books or classes. I somehow managed to figure everything out myself BUT it took me quite a lot of trial and error. I don't want you to go through the same frustrations hence I have decided to share all my bag making knowledge with you girls.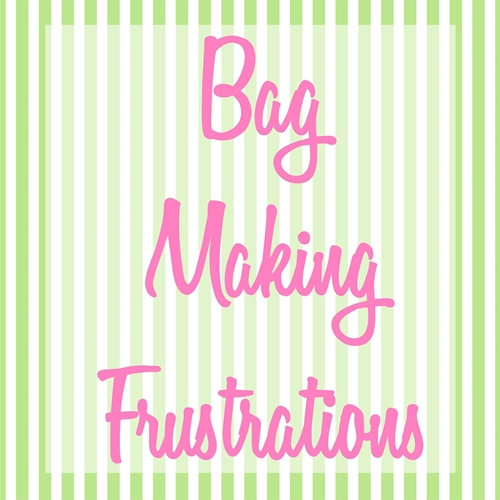 I'm currently working on something all about bag making to make the process of sewing bags MUCH easier for all the beginner bag makers ANDDDD it will be totally FREE of cost. I can't exactly tell you what it is as it's a HUGE secret (ssshhhhh) which will be out probably one week before I wrap up the project. BUT, if you're really curious you can follow me on Instagram where I share sneak peeks now and then. XD
The purpose of the project
The whole reason I'm putting this entire project together is to help YOU and all the beginner bag makers who are intimidated by the whole bag making process and are nervous to try it out. Or those who have just started making bags and find themselves stuck in certain areas. So far these are topics I have decided to cover in the "project" I'm working on:
| | |
| --- | --- |
| 1. | Bag making supplies dictionary, special sewing supplies to use. |
| 2. | Reading bag patterns, choosing fabric |
| 3. | All about interfacing |
| 4. | Make the exterior of the bag |
| 5. | How to sew handles |
| 6. | How to sew straps |
| 7. | How to sew zipper pockets |
| 8. | Intro to different types of zippers and how to sew recessed zippers |
| 9. | Assembling the bag |
| 10. | Top stitching tips |
| 11. | Snaps: Installing magnetic snaps |
| 12. | Installing rivets |
| 13. | Pressing |
| 14. | Caring for your bags |
Can you help me in helping you?
That's all I could think of. Therefore, I need YOUR help. Yup. I want to know exactly what are the things you find frustrating about bag making. I've listed a bunch of questions below to help you brainstorm. Just answer these questions in the comment box below. You don't have to answer all of them, just a few would be fine.
What was your biggest challenge when you made your first bag?
Would you like to learn to sew beautiful bags? If yes, what's stopping you from it?
What details would you like to know about bag making?
Would you like all the information to be presented in image format or video format?
Anything else that you find challenging about bag making and would like to get more information on?
Is there anything else you want me to include in this project?
Whew! Those are the questions that I could come up with. If there's something else that you would like to know about bag making then just write it in the comments below.