In this post I'm sharing 11 Awesome Easy Sew Zippered Pouches. Sewing  zippered pouches is so FUN as you can sew them in less than an hour, plus you can modify them and make such unique designs. Don't you agree? Right here on Sew Some Stuff you can find several easy zippered pouch tutorials which I'll be listing below. So, if you're addicted to sewing zippered pouches this post is JUST FOR YOU. Read on for 11 Awesome Easy Sew Zippered Pouches.

16 Awesome Easy Sew Zippered Pouches
DISCLAIMER: Some of the links in this post are affiliate links and I will receive a small compensation for any purchase made through these links.
This zippered pouch makes a perfectly cute sewing project and is a break from all the other simple zipper pouches. The tutorial contains directions and sizing for two different ombre ruffled zipper pouch.
To make this pouch you will need the following supplies:
For large pouch:
For small pouch: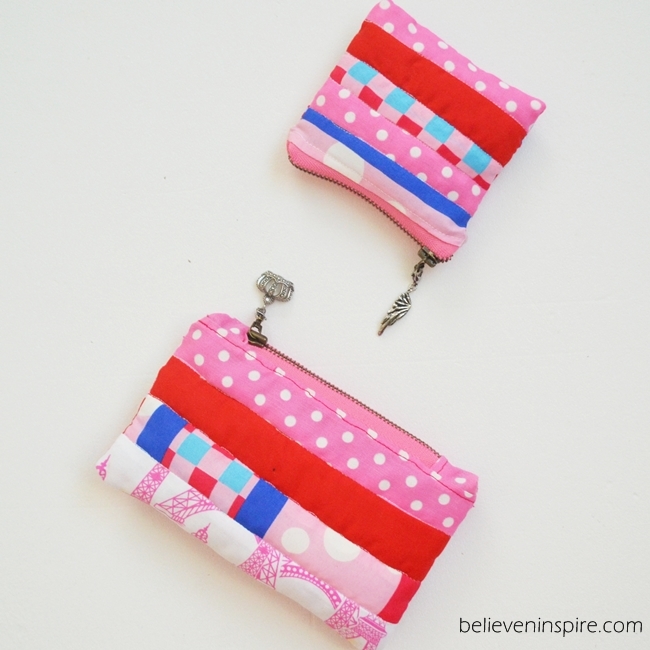 Another unique zippered pouch sewing tutorial. Made using a quilt backing which makes it perfect for storing delicate items like power banks and mp3 players. This easy to sew zippered pouch can be made with small scraps of fabrics which also makes it cost effective. (If you like fabric scraps projects you might want to check out this book). You will need the following supplies for this project:
This pouch is a knock-off version of the Vera Bradley quilted cosmetic pouch. It can store a LOT of stuff and can be used as a toiletry pouch or as a cosmetic pouch. I use it to store my cosmetic and literally all of them fit inside quite snugly.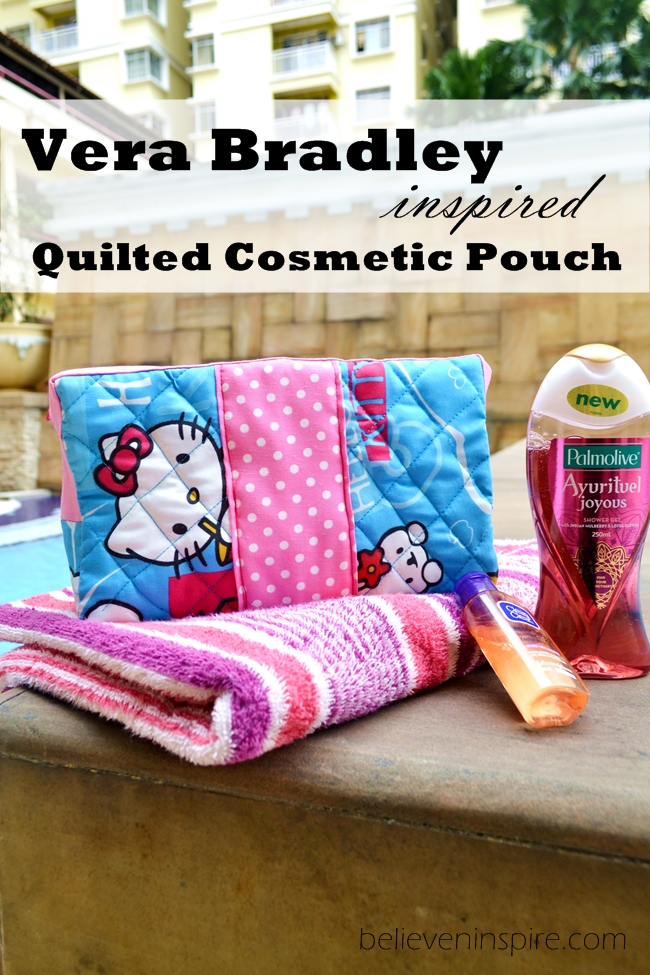 Here's the list of supplies you would need for this pouch:
1/2 yard exterior fabric
1/2 yard lining fabric
1/4 yard accent fabric
1/2 yard of batting
11″ Zipper
This zipper card pouch comes with a free sewing pattern and detailed step-by-step instructions. Can be used for storing cash, cards or keys. Cute right?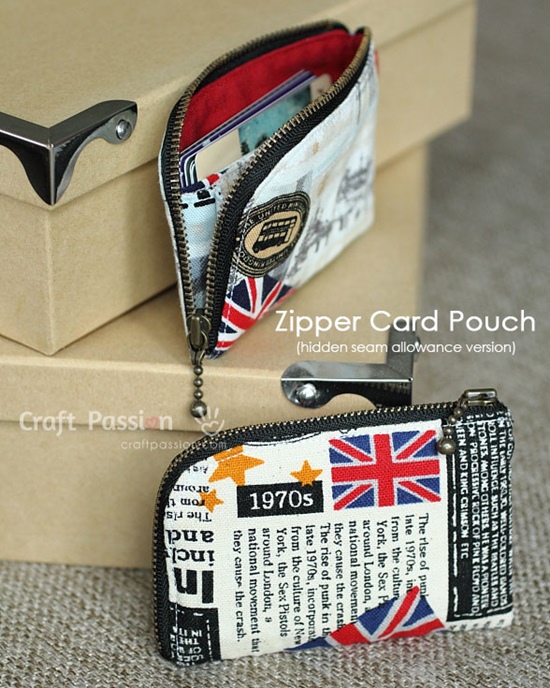 Not one but TWO! Yes, this pouch comes with TWO zipper pockets which makes it easy to keep things organized in one place.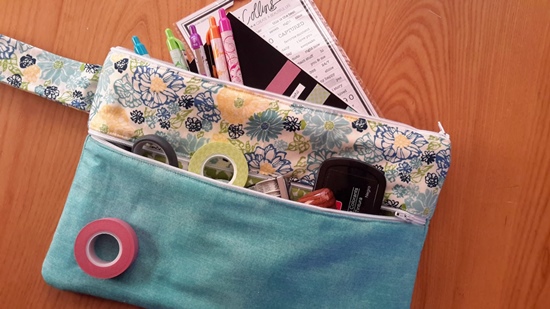 I made this zipper pouch for a guest post on U-create blog for the back 2 school season. Perfect thing to sew for little boys to make back 2 school more fun, don't you think?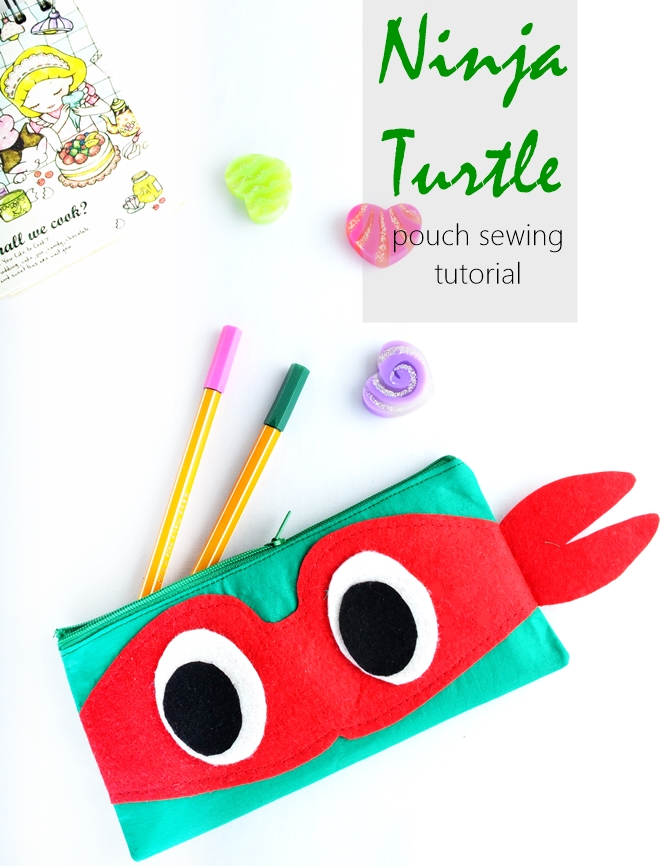 Omg! This pouch is just SEW CUTE! Now I feel like having an egg all of a sudden.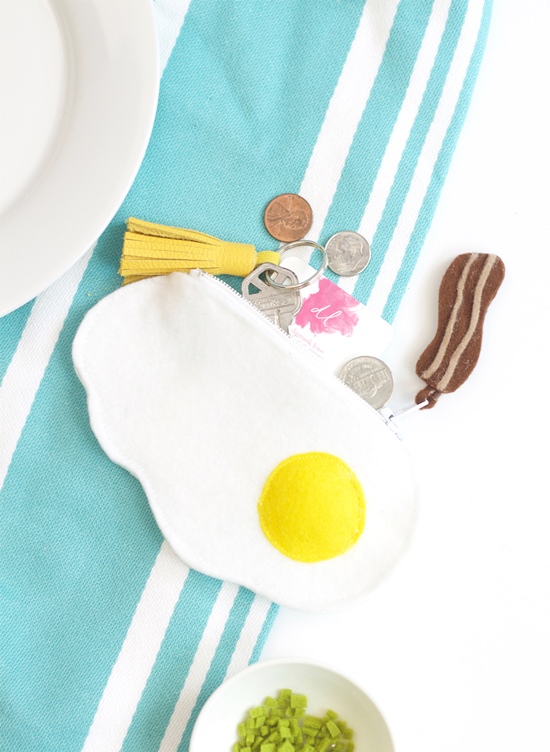 I'm sure all the cat lovers will go crazy for this one. It's sew darn adorable.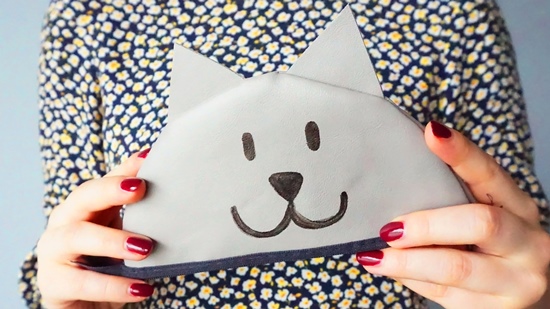 And here's another super unique pouch to sew – a zipped burger pouch. I'm totally in love with it!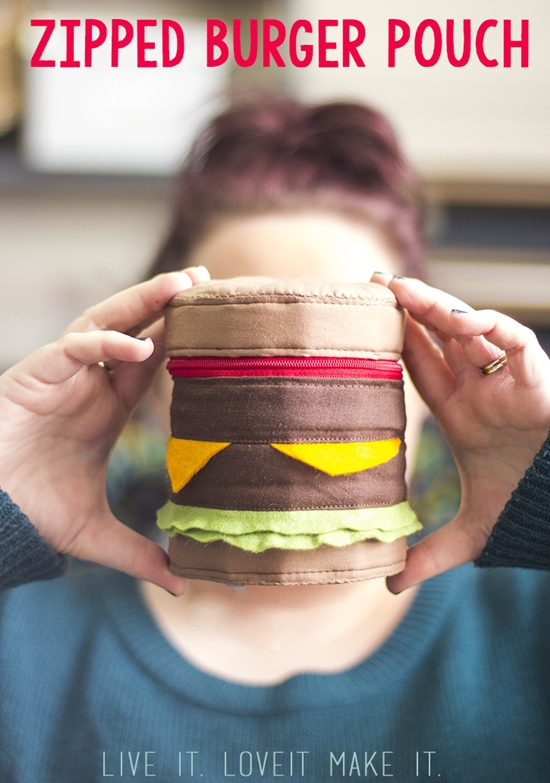 For more pouch sewing patterns go to the next page.