Hearty Easy Potholder Tutorial
In this post I'm sharing hearty easy potholder tutorial. A perfect last minute gift to sew for beginners for someone who LOVES to cook. This is the second post in the series of Hearty Last Minute Gifts to Sew. Wohoo! I'm really glad I get to keep my promise for the series that I made you girls few posts ago. 😀
This tutorial is SUPER DUPER easy and only has SIX steps. Yes, six. This means you can sew these hot pads in a VARIETY of fabrics for EVERYONE in your family and friends circle who LOVES to spend time in the kitchen. Awesome right? Just customize each of the hot pads with a color of the fabric that the future receiver loves and you will be good to go!
Okay, enough talks now onto the hot-pad tutorial for beginners!
Want to get the printable version of the hotpad tutorial to use when you're offline? Sign up for the newsletter here and download it now!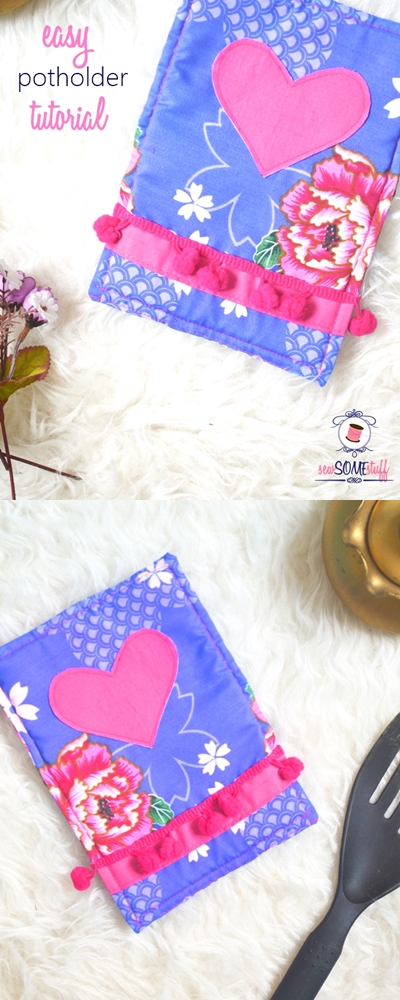 Disclaimer: Some of the links in this post are affiliate links. I will receive a small compensation for any purchase made using these links.
Supplies:
Cutting:
Cut out the following pieces:
Main body: 9.5″x 6.5″ (Cut 2 from main fabric)
Accent strip: 6.5″x 2″ (Cut 1 from accent fabric)
Interfacing 8.5″x 5.5″ (Cut 1 from InsulBright)
Heart (cut 1 accent and 1 medium weight interfacing using the pattern given)
Sewing instructions for easy potholder tutorial:
Step 1
To sew your hot pad, fuse the heart to the medium weight fusible interfacing. Next, place the heart on right side of front panel of main body. Use fabric glue to stick in place so that it's centered horizontally and closer to the top edge vertically, as shown below.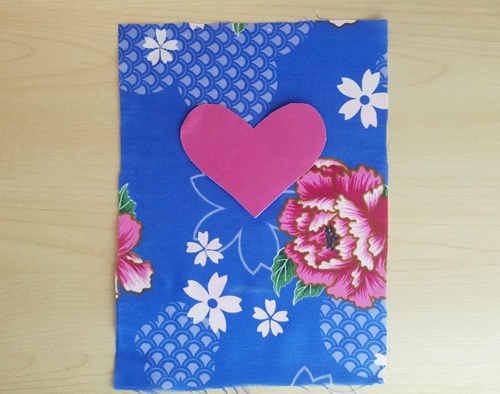 Step 2
Fold accent strip along the longer edges by 1/2″, bringing the wrong side together and press.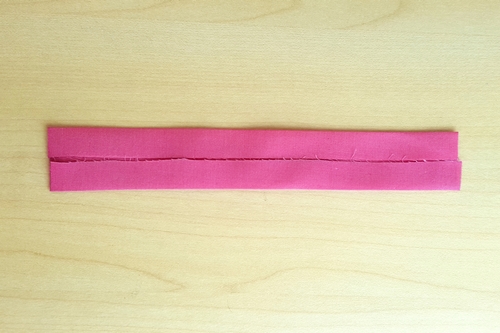 Step 3
Place accent strip on right side of main body so that it is around 1.5″ from the bottom edge as shown below.
Top-stitch accent strip using a seam allowance of 1/8″ and wide stitch length. Also, top stitch around the heart.
Add ric-racs to accent strip now if you want.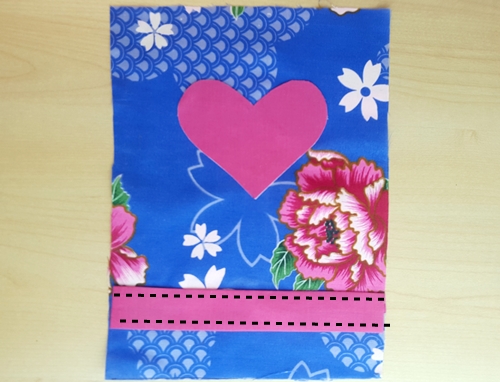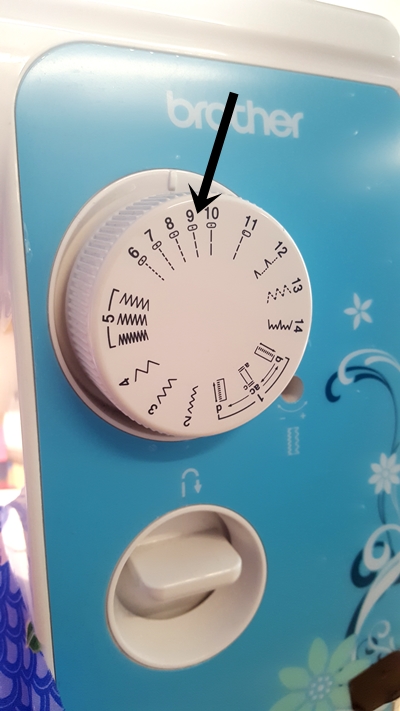 Click the image below to go to the next page for more steps.