Step 4
Fuse or glue the Insul Bright or foam interfacing on the wrong side of back panel of main body. 
Next, place the front and back main panels together so that the right sides are facing each other. Sew all around as shown below, leaving a gap of 3″ on the bottom edge. Use a seam allowance of 3/8″.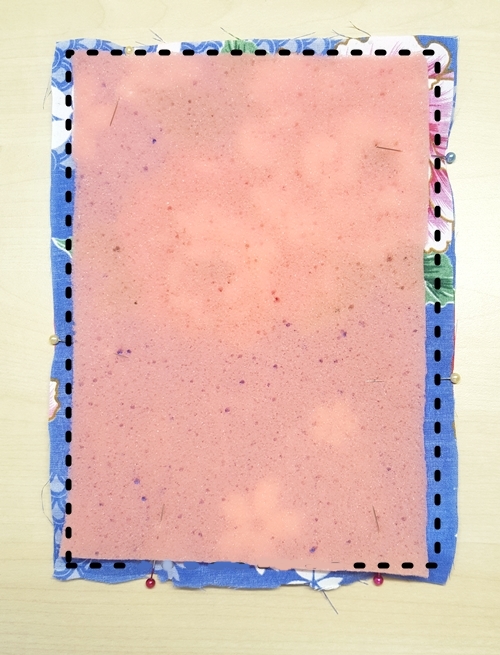 Step 5
Clip the corners and turn right side out from the gap. Fold the raw edge of the gap inside and top stitch.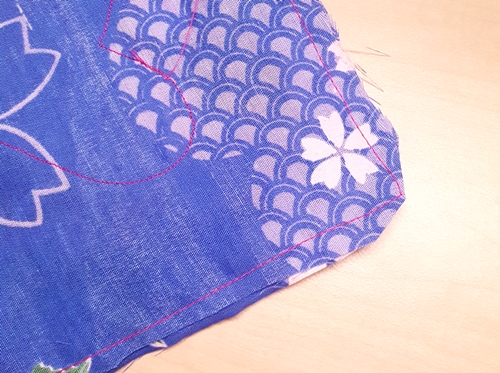 Step 6
Top stitch all around the hot pad using a seam allowance of 3/8″ as shown below.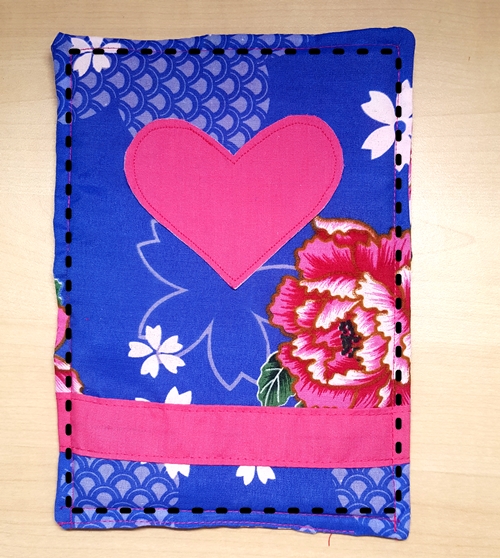 That's it! Your pot holder is ready for action.
Want to get the printable version of the hotpad tutorial to use when you're offline? Sign up for the newsletter here and download it now!
That's the end of the post where I shared Hearty Easy Potholder Tutorial – great last minute gift to sew.
For more easy beginner sewing projects check out 10 Quick and Easy Sewing Projects for Beginners.
I'm so glad I managed to snag another post in the series of Hearty Last Minute gifts to sew, the series that I promised you girls. I decided to do this series almost near the holidays because I know you all would be super busy and might not have enough time to sew gifts. This series would provide you some inspiration and guidance on quickly putting together some easy gifts that you can sew in bulk with pretty fabrics and ric racs to gift to your entire family. These projects barely take around 1 hour or less and if you wish to sew several of them you might get hang of the steps which will help you in sewing faster.
Why potholders are perfect gifts to sew?
Potholders/hot-pads are so fun and easy to sew and can be gifted to anyone who loves to spend time in the kitchen. You can also make them for men who love to cook in one of the manly fabrics with or without the heart. It makes a very versatile gift, don't you agree?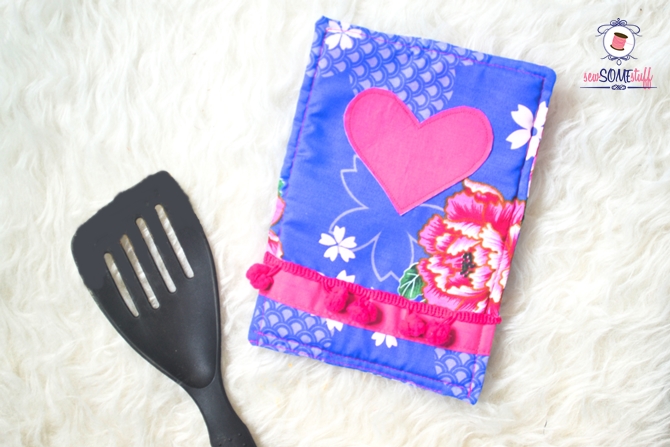 That's it for now. Want more fun and easy potholder tutorials? Check out the Strawberry Potholder Tutorial!
Don't forget to pin this post or share it with your friends on Facebook.