Plastic boxes are most versatile and also the cheapest solution when it comes to fabric organization. They are available in different sizes which makes them perfect for any size of sewing room. This Art Bin plastic box is a great place to start organizing your fabrics using plastic storage boxes. 
Check out how this awesome blogger used plastic boxes to organize sewing fabrics based on their sizes.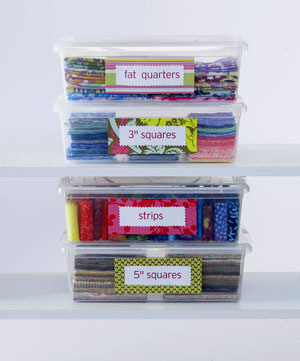 source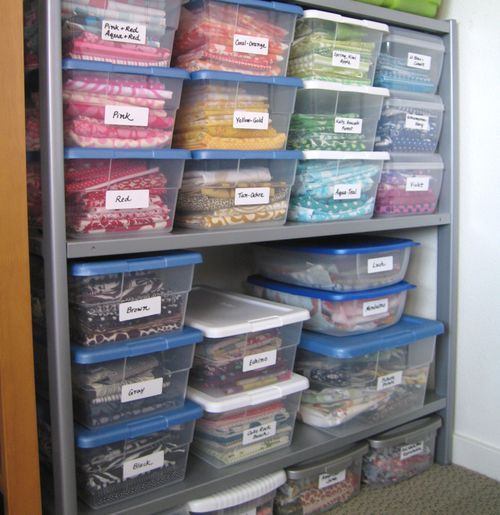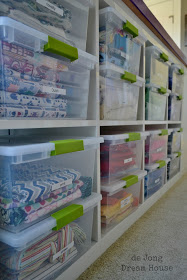 ---
Pant trolleys are normally used in walk-in closets but no one said you can't use them for fabric storage too! They are perfect to store fabrics without having to fold them thus preventing crease plus they're way more affordable compared to file cabinets. For instance, check out this one which is less than $50.
 ➡ ➡ BUYING TIP: This pant trolley has the highest rating and is usually on discount. Buy it right away if you find it below $25.
Or you can also get an over the door hanger for less than $20 which makes it one of the most perfect Fabric Storage Ideas for Sewing Rooms.
---
Plastic and steel hangers are also great for inexpensive fabric storage which will also prevent your fabric from getting crease. Yeay! You can find loads of them on Amazon by clicking here.
Here are some great examples of how other sewists are using hangers to organize their fabric stash.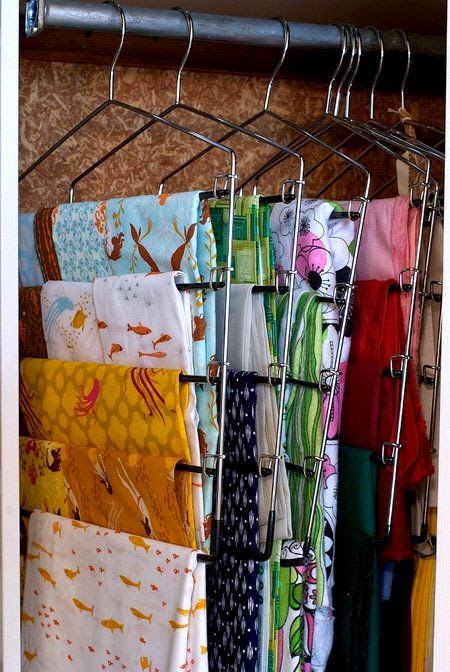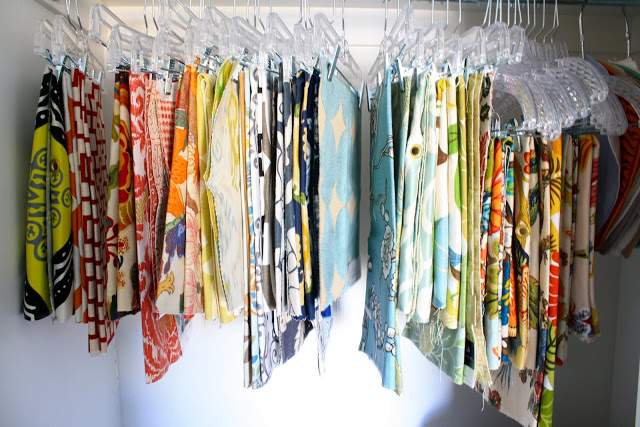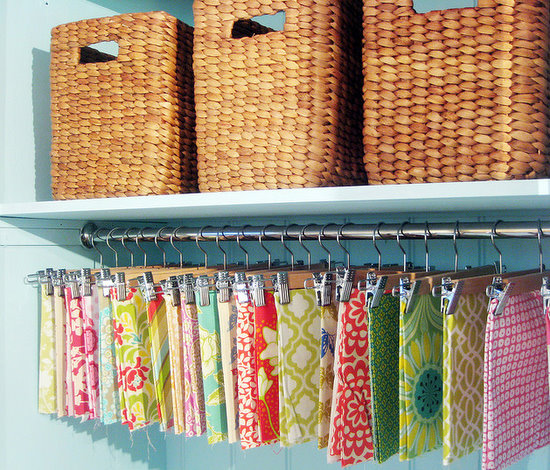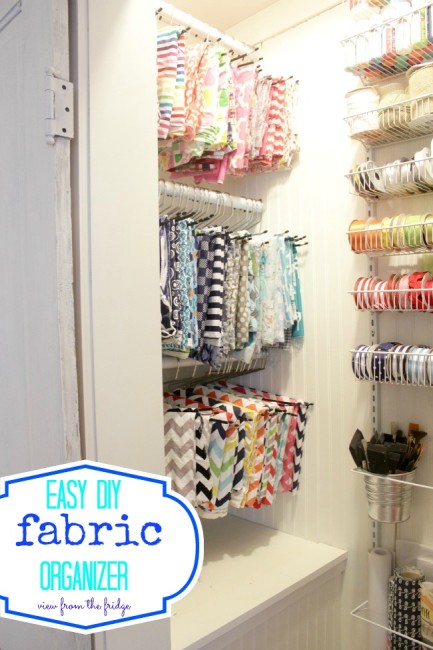 ---
This is probably by far the CHEAPEST solution to store your fabrics. To make it even more affordable you can always get a free fabric bin pattern and sew gazillion fabric storage bins. But, if you're running short of time, you can always purchase one of these affordable fabric bins from Amazon.
Here are some ideas on using fabric bins for storing fabrics.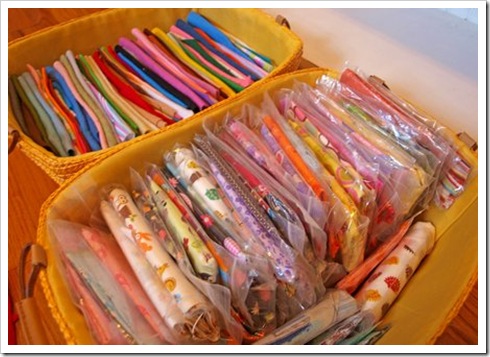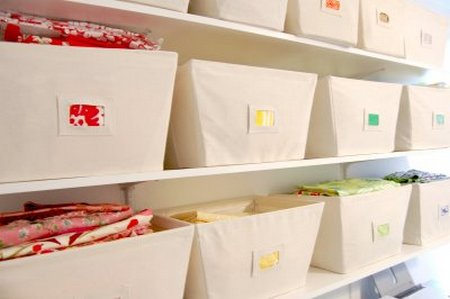 ---
The End
With that, we have reached the end of the post where I shared 19+ + AMAZING Fabric Storage Ideas for Sewing Rooms. Hope you found these Fabric Storage Ideas for Sewing Rooms inspiring to get you started with your fabric organization.
How do YOU organize your fabrics? I would love to see it! Send me a picture on [email protected]. If you are looking for thread storage ideas you can find them on 15+ SUPERB and Affordable Sewing Thread Storage Ideas.
Also, check out: 9+ Ways to Store Sewing Patterns
Don't forget to pin this post for future reference or share it on your favorite Facebook sewing group.


Pin this image for future reference!