Step 9:
Place the other fabric A panel on top, right side facing the right side of the panel below, so that the strap is sandwiched in the middle. Hold using clover clips. Make sure the strap doesn't stick out from the bottom.
Next, sew all around as you did in step 6, leaving a small gap to turn right side out. Use a seam allowance of 3/8″. Clip the corners, trim the seam and turn right side out.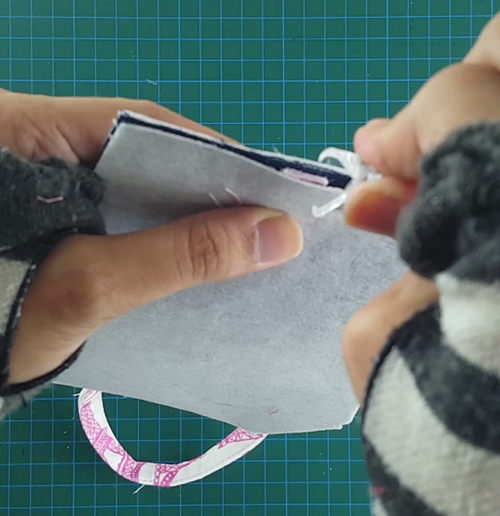 Step 10:
Place finished window piece under the luggage tag template so that the window piece is centered. Using a pencil add marks on the four points of the rectangle as shown. The pencil should pierce through the paper and touch the fabric so that you have four corners of the rectangle marked on the fabric.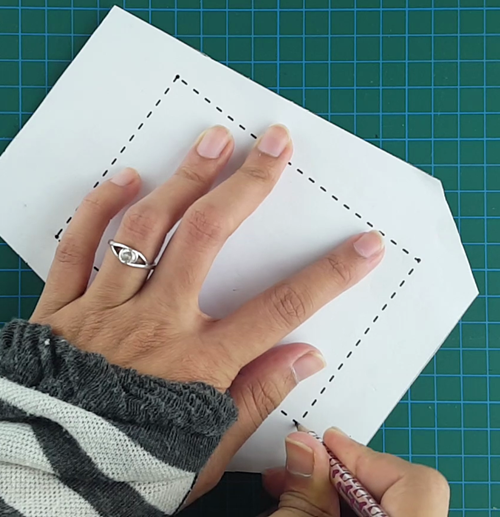 Step 11:
Connect the marks to draw a rectangle and a cross as shown below.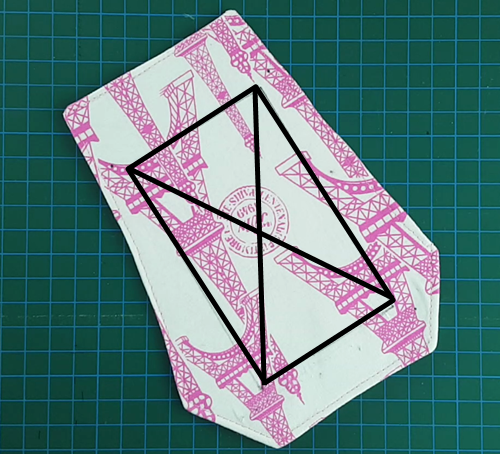 Step 12: Use a rotary cutter to cut ON the diagonal lines ONLY to form 4 triangles as shown below. Fold the triangles, along the rectangle edges to the wrong side and press as shown.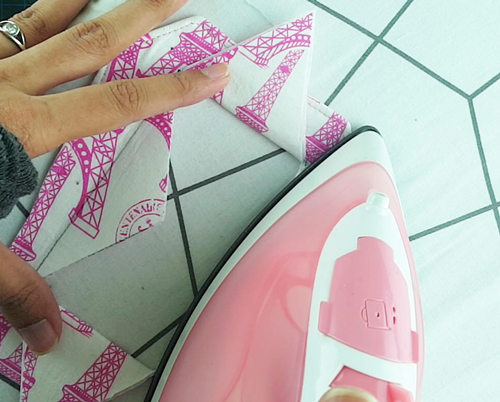 Step 13:
Cut out the excess portion of the triangles.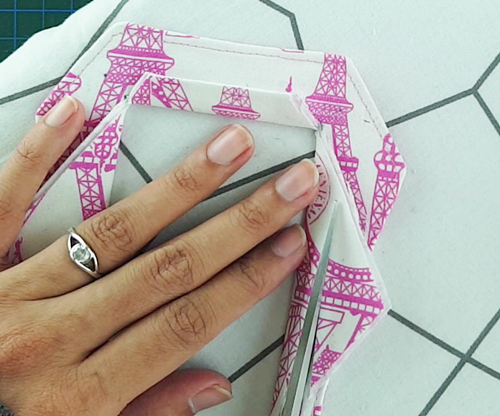 Step 14:
Place the piece of plastic on the wrong side of the window piece so that it is centered. Hold together using clover clips.
Step 15:
Sew the plastic and window panels together along the edges of the rectangle using a seam allowance of 1/8″.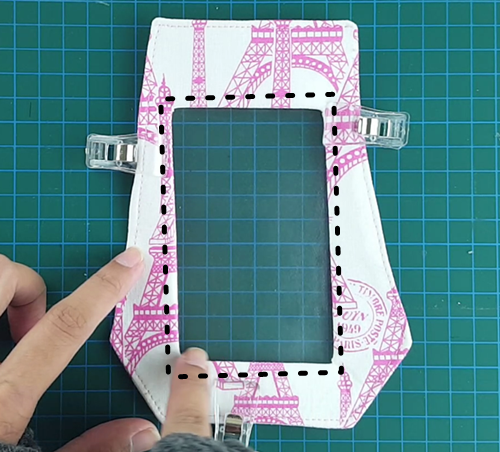 Step 16:
Place window panel wrong side down on top of main panel as shown. Hold together using clover clips. Sew only around the side and bottom edges as represented by the dotted lines, leaving the top open. Use a seam allowance of 3/8″.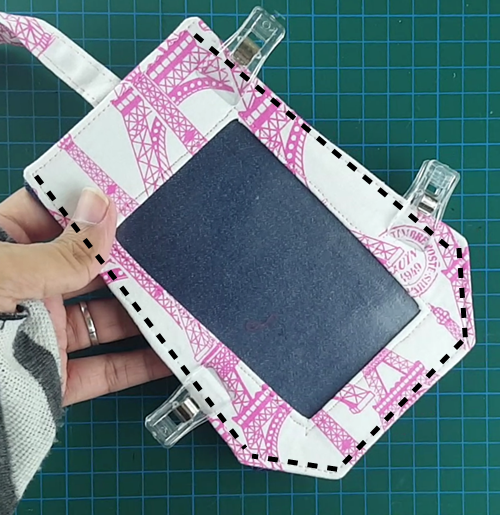 ---
GET WRITTEN INSTRUCTIONS IN PDF FORMAT
Sign up for the email list and get access to the FREE pattern and written instructions!

By signing up you also agree on receiving weekly newsletters. Unsubscribe anytime.
---
That's it! Your fabric luggage tags are ready! Cut out and insert the name tags in your new fabric luggage tags and you would be ALL ready for your next trip!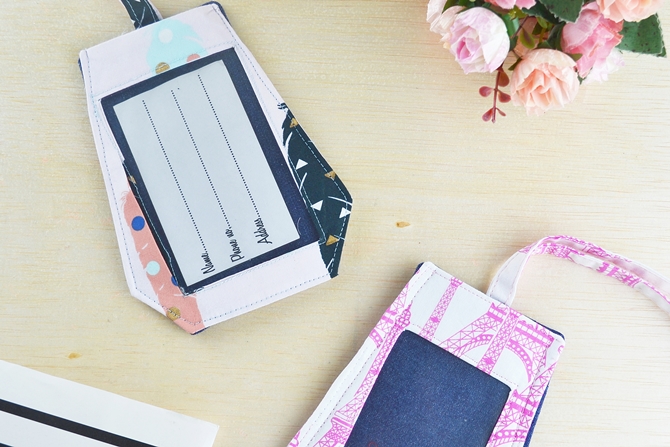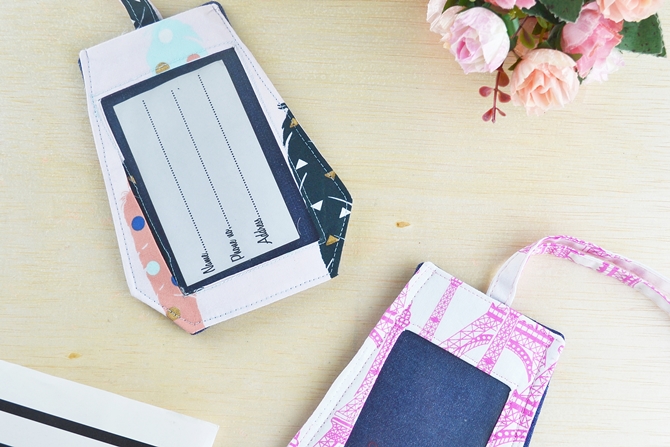 The End
That's the end of the post where I shared with you a video and written sewing tutorial on DIY luggage tags.
If you found this post helpful, would you do me a teeny tiny favor by sharing it with your friends on Facebook or pinning it on Pinterest? You can use the icons below.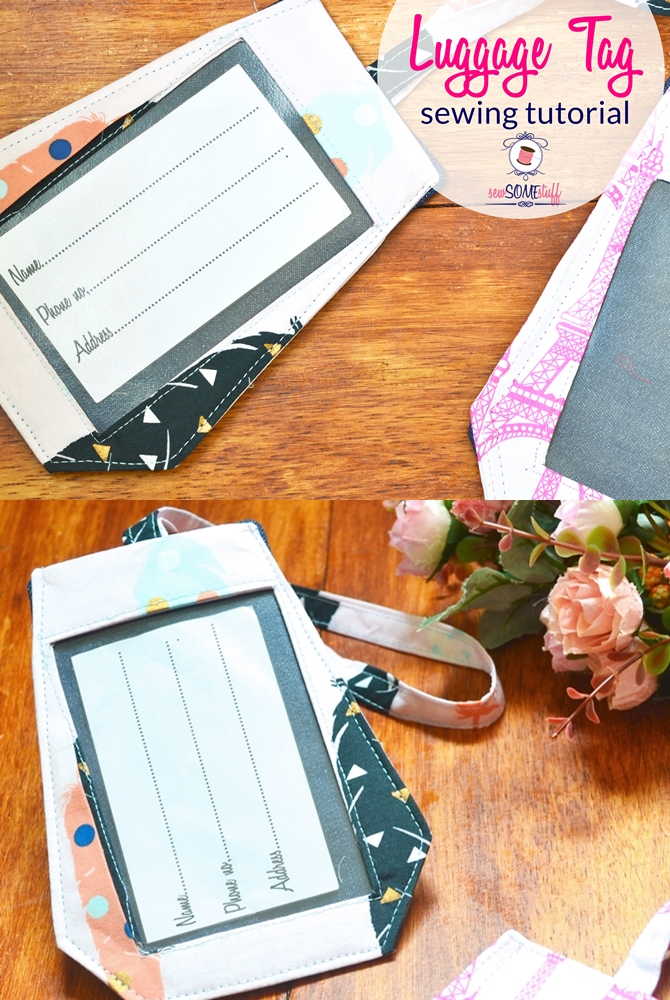 Pin this image of these cute luggage tags for future reference!

---

By signing up you also agree on receiving weekly newsletters. Unsubscribe anytime.
---