In this post, I'm sharing top messenger bag patterns that are super easy and fun to sew.
Best Messenger Bag Patterns
With a trendy messenger bag/satchel bag, nothing can ever go wrong. You can use these bags for almost any occasion. Here are some of the best satchel sewing patterns.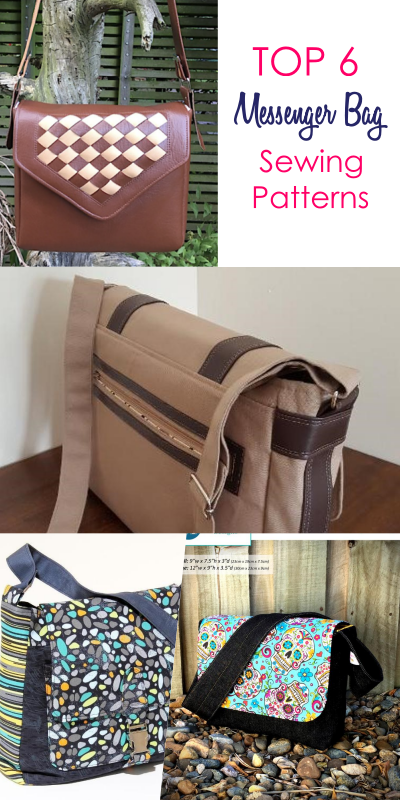 DISCLAIMER: THIS POST CONTAINS AFFILIATE LINKS.
Good-To-Go Messenger Bag [FREE] Sewing Pattern
This is a great FREE messenger bag pattern by one of the top bag sewing pattern designers, Andrie Designs.
This messenger bag pattern comes in two sizes; small and large. You can check out the finished sizes of the two messenger bags below:
SMALL – Width – 9″ (23cm) Height – 7 1/2″ (19cm) Depth – 3″ (7.5cm)
LARGE – Width – 12″ (30cm) Height – 9″ (23cm) Depth – 3 1/2″ (9cm)
Features of this bag: inside small slip pocket to hold keys and any other useful items.
If you're new to bag making, you should definitely try your hands on this FREE bag sewing pattern, to begin with. Click the image to get the bag pattern!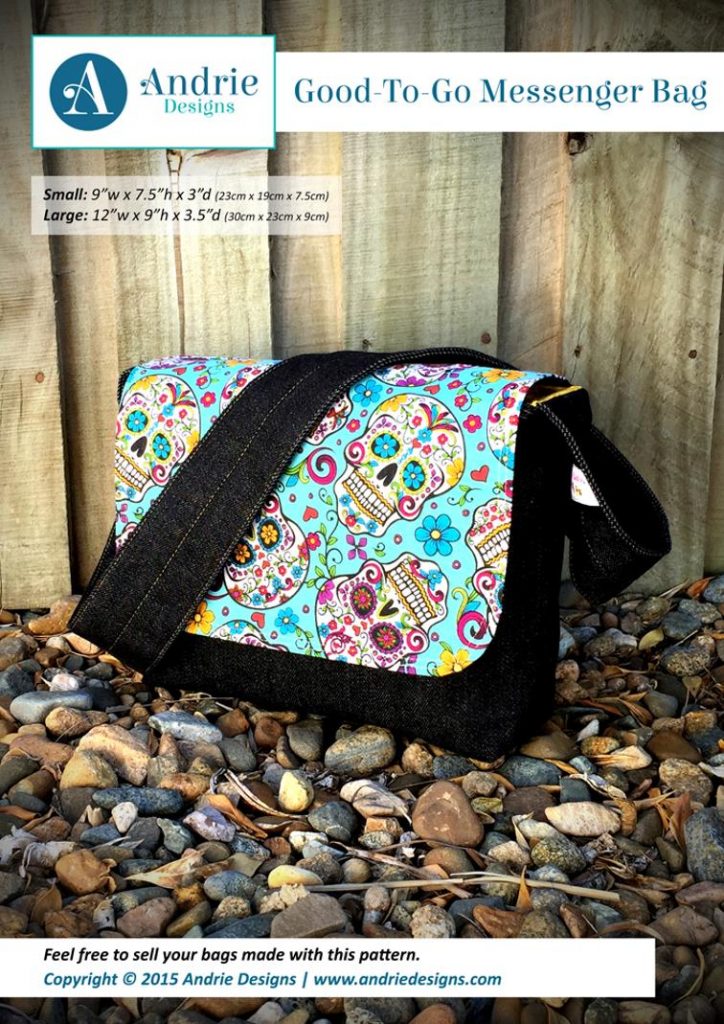 ---
Sawyer Satchel – Messenger Purse Pattern
This is a bag that can be used by both men and women. It is a perfect travel, school or business bag and can accommodate all your things inside. The bag can be made from canvas, home decor fabric and faux leather as an accent. It features an exterior easy-to-close flap with double magnets. It also has two cargo pockets inside and one large zippered pocket on the back side of the bag.
The finished Swayer Satchel bag measures 15″ x 11″ x 4″.
It's a great bag sewing pattern for both beginner and advanced sewists.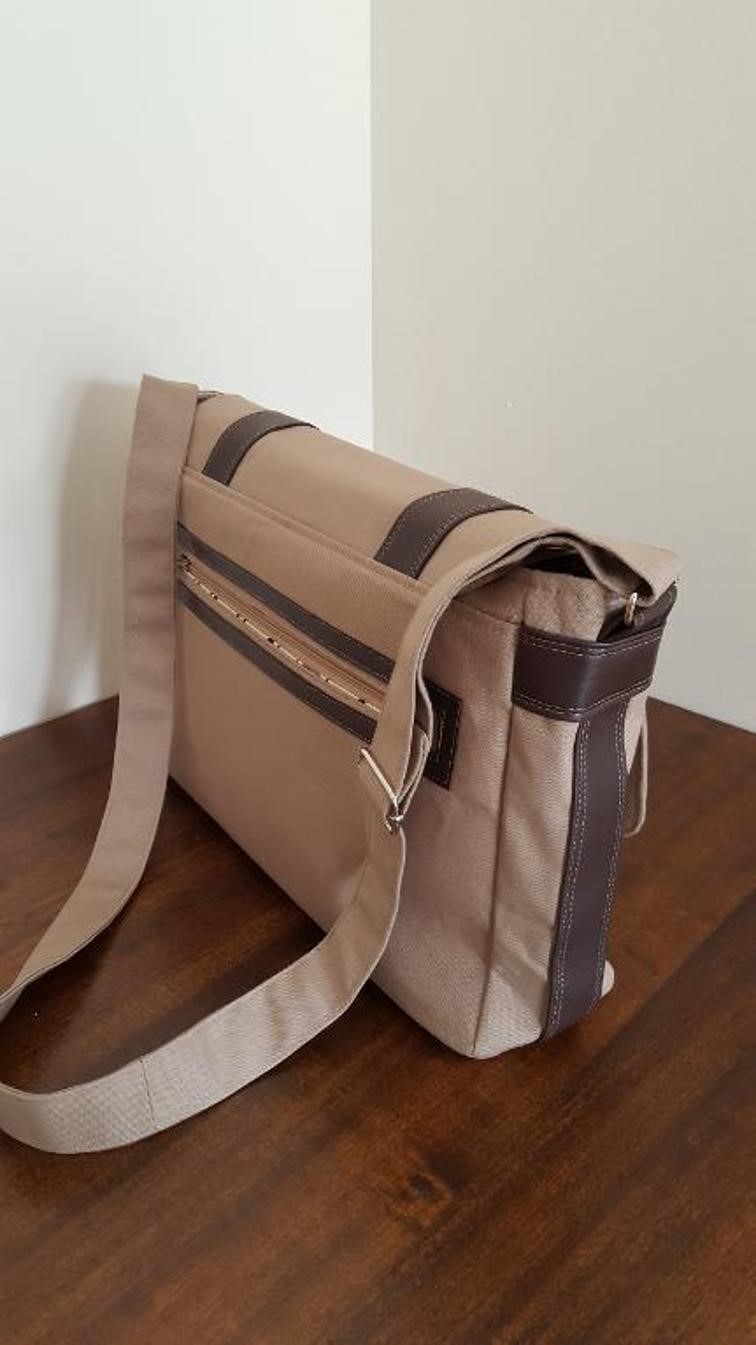 ---
Aivilo Satchel Sewing Pattern
This bag sewing pattern is for a simple but pretty bag ideal for any woman who enjoys carrying a beautiful bag with plenty of pockets to hold all her items. It features two exterior pockets with elastic casings to keep all your favorite items safe and secure. The main interior pocket is spacious and can accommodate most of your stuff. The bag has two straps that run all the way to the bottom for enhanced strength and durability.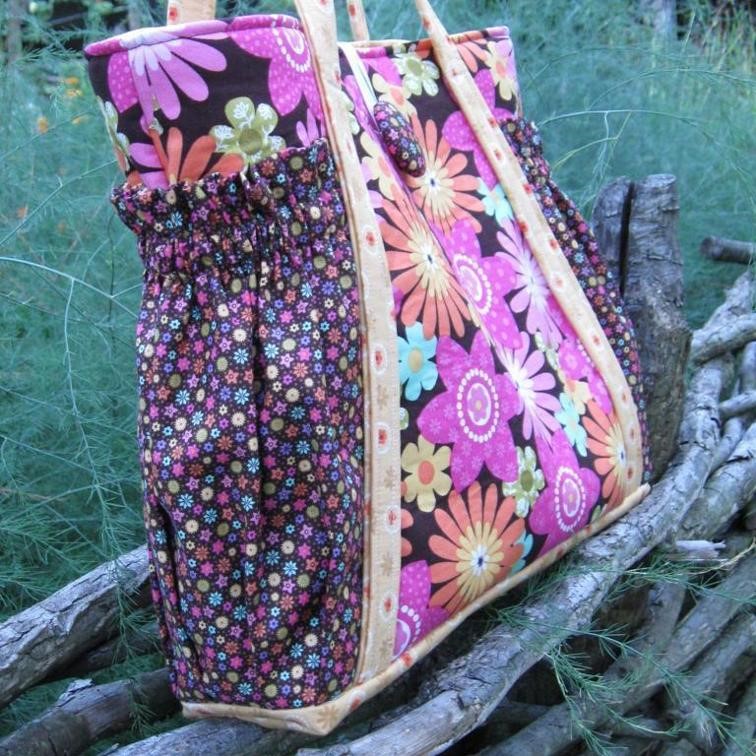 ---
Sadie Baby Satchel Bag Sewing Pattern
This bag pattern makes a bag which is ideal for kids and teens. It can be used as an everyday school bag or a bag for carrying those small items to the park or to college. You can sew it and give it as a gift to your little girl. This project is simple and can be made by sewers of all levels.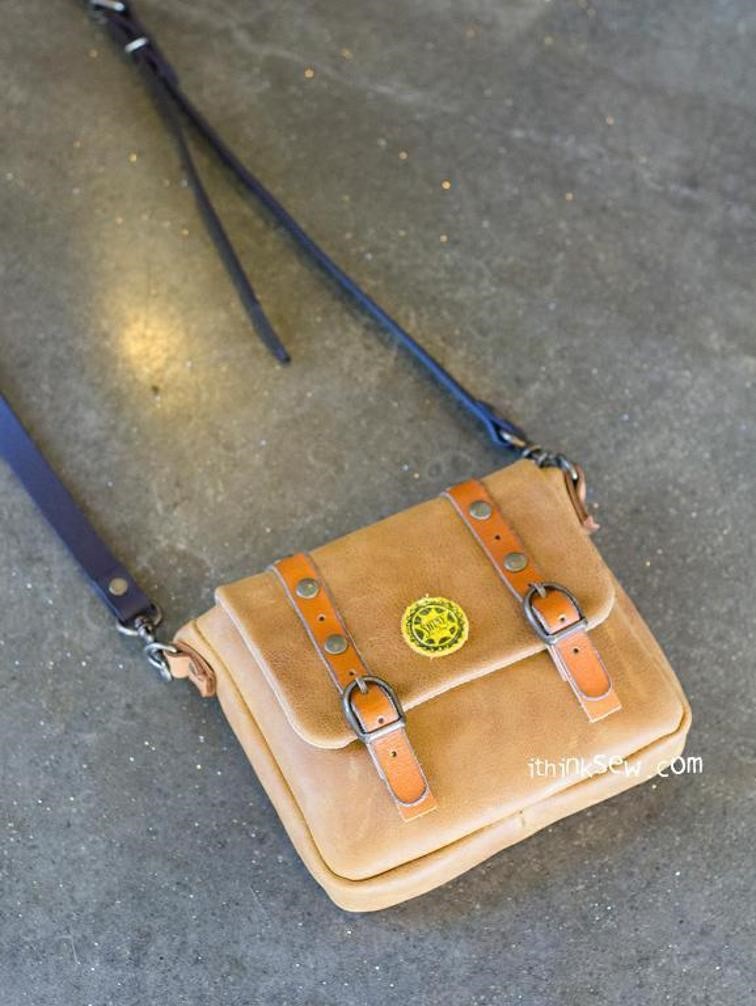 ---
Barcelona Satchel Sewing Pattern
This is a modern and stylish bag sewing pattern perfect for your everyday use. It is large enough to carry all your essential items. For extra strength and durability, the bag is fully lined and has a double interface.
The features of the bag include two interior pockets and one large padded outer pocket for keeping a 7 inch or 10-inch tablet. It also has a flap closure with a buckle and an adjustable strap that gives you an option to wear this elegant satchel bag on your shoulder or as a crossbody bag.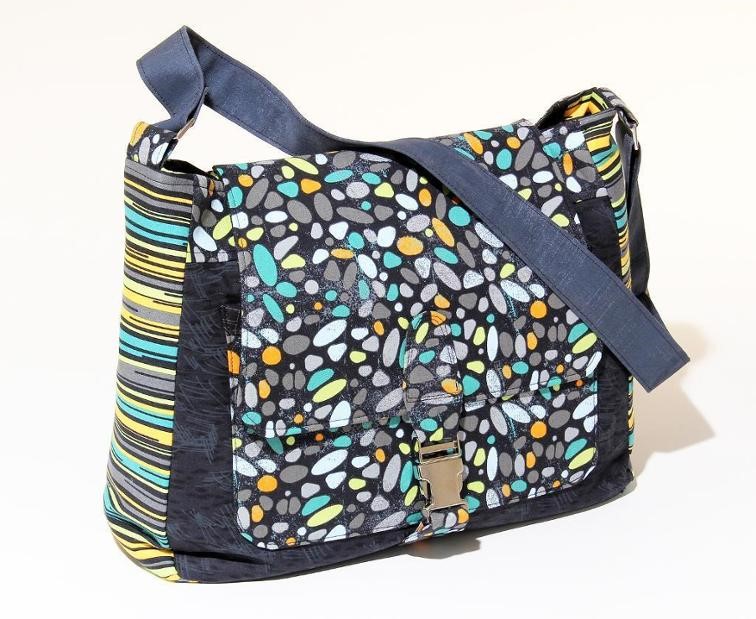 ---
Amber Messenger Bag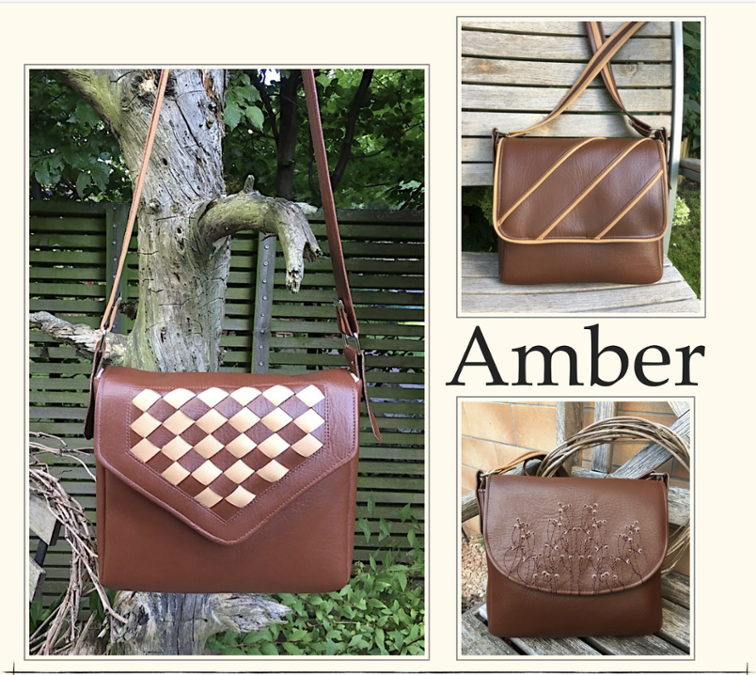 ---
The End
Also, check out these posts for more bag sewing patterns.
Top 6 Clutch/Purse Patterns That Will Turn Heads
Sew a Bag (100+ free bag patterns and tutorials with bonus bag sewing tips)
10 Totally Pro Looking Free Bag Patterns – Grab them NOW!