Honestly speaking, uptil now I always got confused with the steps of taking the ritual bath. I never got to understand it clearly, and probably I have messed it up quite a lot of times.
But, my problem was solved when I got my hands on this superb illustration. I'm so thankful to the sister at The Striving Muslimah who took the time out to illustrate the whole thing in a clear way, that now I think it has been imprinted in my brain. I hope you guys find it as helpful as I did.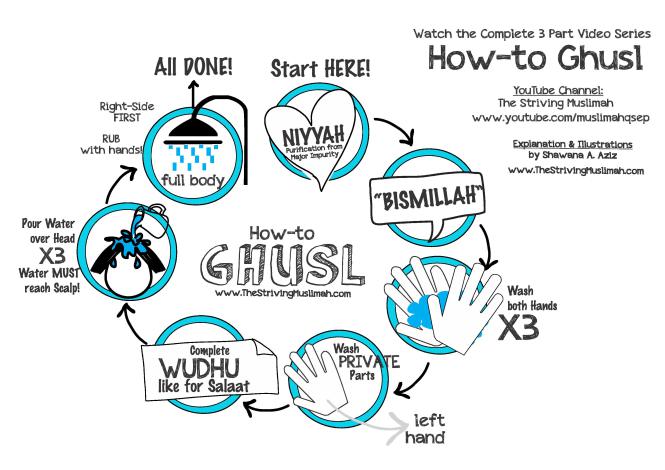 Don't forget to check out these awesome posts too!