I have a love-hate relationship.
It's mostly love. But, it depends on the situation.
It's different when I go to Saudi Arabia and something else here, in Malaysia.
In Saudi Arabia, women can't drive, we have to wait all day long for dad to come home so we can go outside.
Maybe, that's the reason I always crave night life as opposed to going out at the day. I LOVE seeing the city alive with all the beautiful lights at night.
I will always be a night-life big city girl. I just found that out after I got into a college in a small city. I absolutely hate it.
I have a love-hate relationship with online shopping.
It's mostly love because it gives me more time to sew instead of spending useless hours at the mall. Also, I can browse through gazillion things without getting tired. But, it drives me nuts when the parcels don't arrive on time or when the payment doesn't get accepted for some reason. And, when their online inventory isn't updated.
But, I would always over look these minor negative points if I were in Saudi Arabia. Because, over there something is better than nothing. I can get everything I want without having to drag my dad in it.
There are some online stores that make it even more worthwhile to shop online. 
Here's a list of some of the best online fabric stores. Why are they best? Well, because of their awesome perks and discounts. I have listed them down here with all the perks they offer. If you subscribe to their newsletters, you would also be alerted with the seasonal sales and discounts. Some of the stores are also online quilt fabric stores.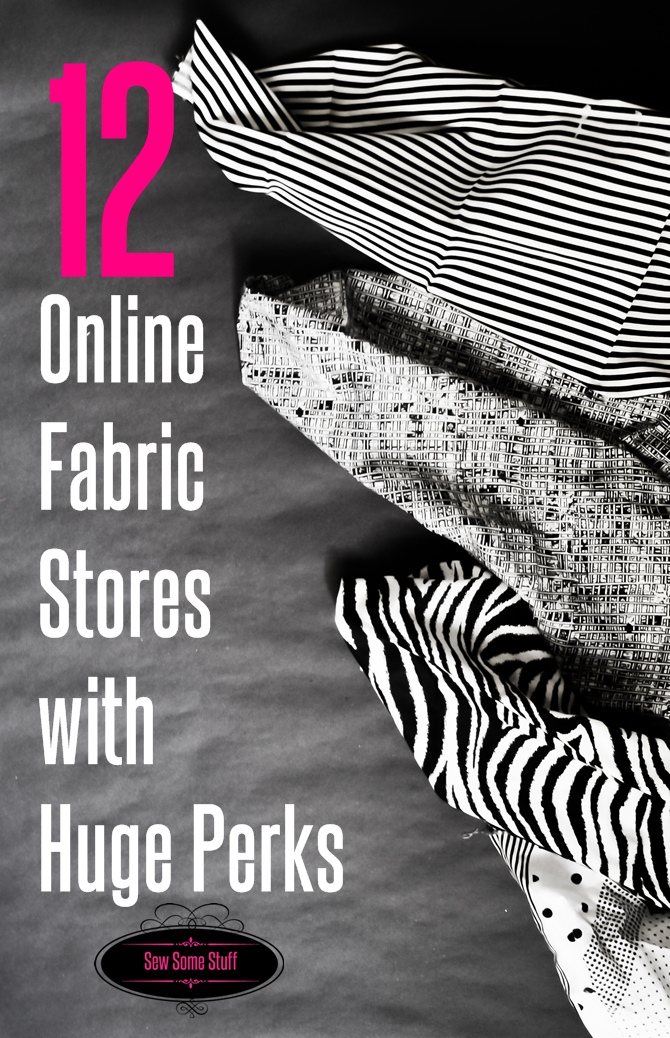 Pin this image on your Pinterest board for future reference.