Do you remember the photo I shared on facebook of my brand new duffle bag? I had SO much fun sewing it! Mainly because I was crazily in love with the fabric which heightened my excitement to see the finished project.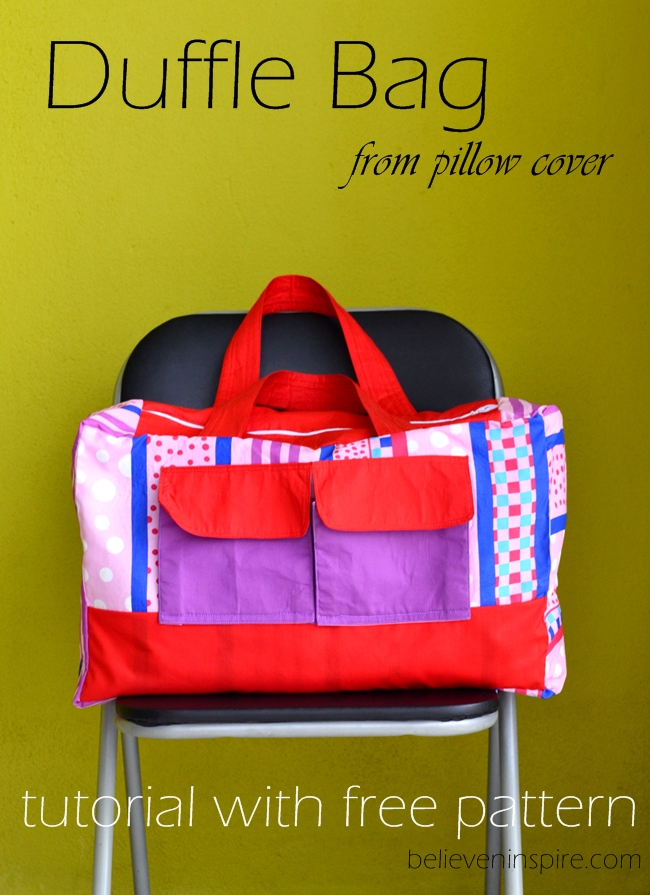 I'm so glad I picked up these two pillow cases from the mart at very small price. They seemed so fun and perfect for small projects. I think I'm gonna go back and get some more of other prints. It's really hard to find fabric by yardage with such lovely prints.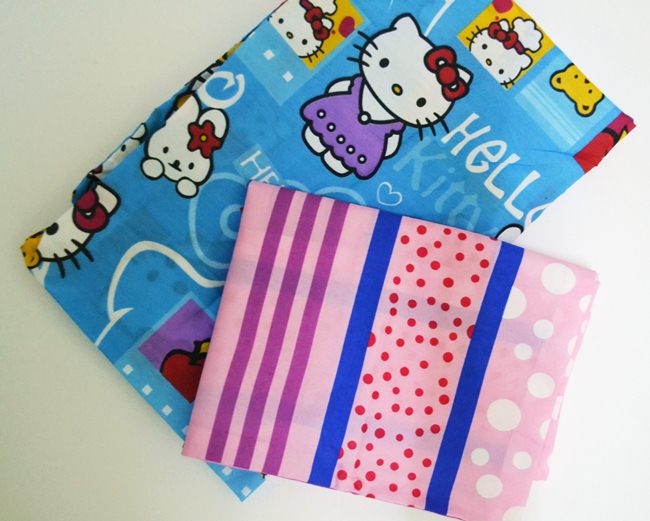 I used half of the pillow cover for this bag and I'm so happy I saved a bit for other projects. It has all my favorite colors, pink, purple and red, so I wanna make as many projects as possible. 😀
Thanks to the wonderful large duffle bag pattern by Noodlehead, the bag turned out great.
I'm so crazily in love with it that I feel like carrying it everywhere, but then that'll be too much. So I'm planning to use it for
Short travel

Sleep-overs

Swimming

Horse-back riding
The size is perfect to fit in the stuff for all these occasions. I always had problems carrying my swimming and riding stuff, but not anymore, because now I have the perfect carry all bag which I love and which is not boring and ugly like the one's you get at the stores.
I also worked like a good sewer on this pattern, pressing every time it was required to, being very patient and trying my best to keep the stitches neat.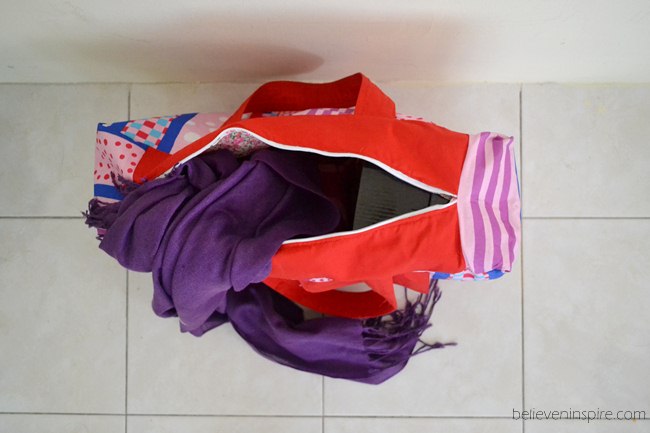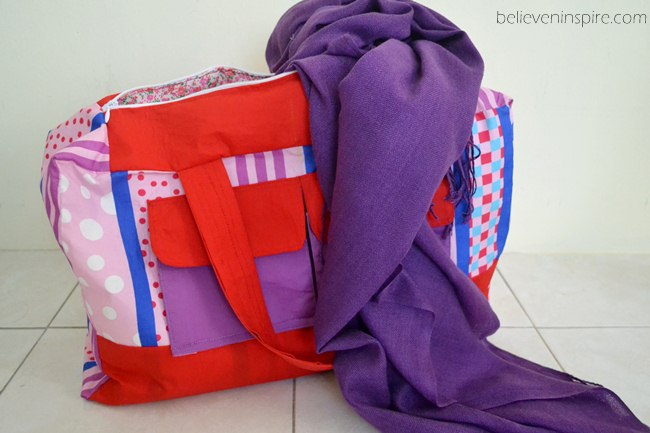 Duffle Bag Free Sewing Pattern from Pillow Cover Details:
There are a few changes I made to the pattern.
I used a zipper of 16″ because I couldn't find anything longer.

Because of that, I had to increase the length of the gusset.

I added a separate lining because the method described in the pattern seemed too complicated to me.

I also skipped the quilting part because I couldn't find the batting and it seemed like a lot of work. Impatience alert. ;P
Adding the lining was very simple. I cut out the front, back, gusset the same size as the exterior, assembled it the same way and in the end inserted it inside the main bag and top stitched it along the zipper.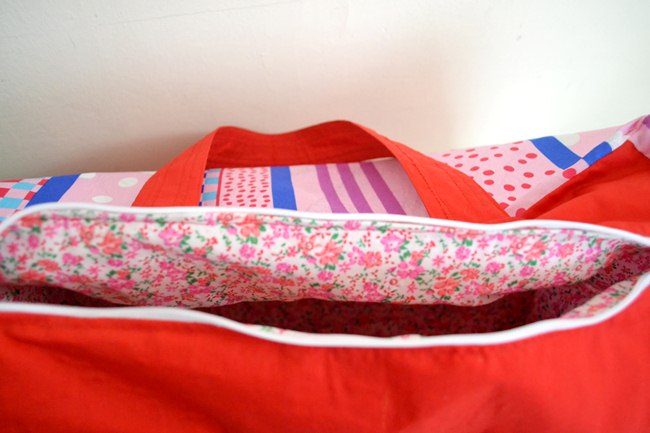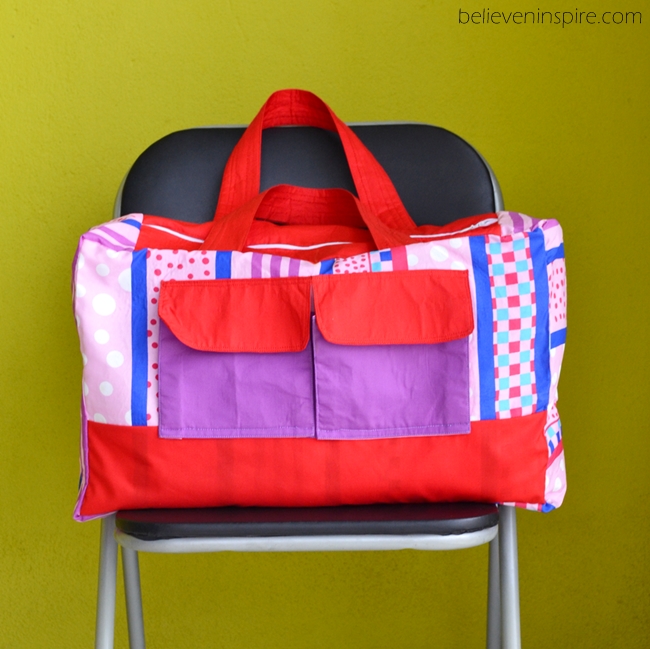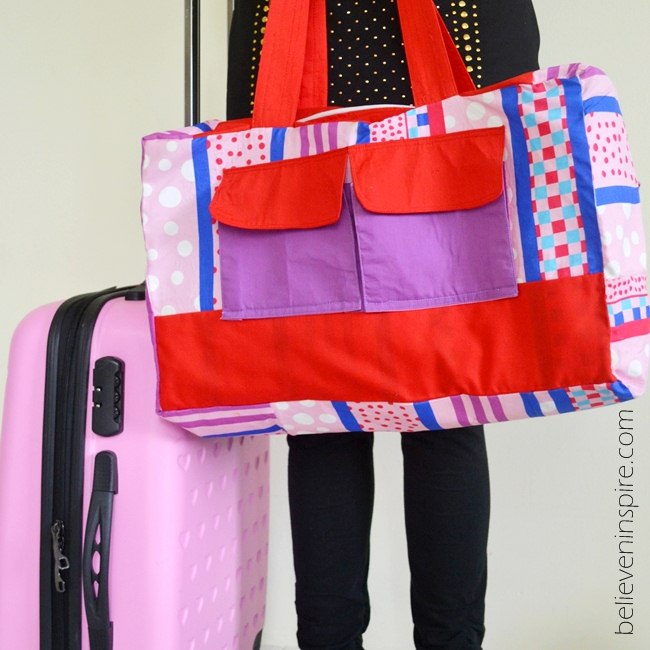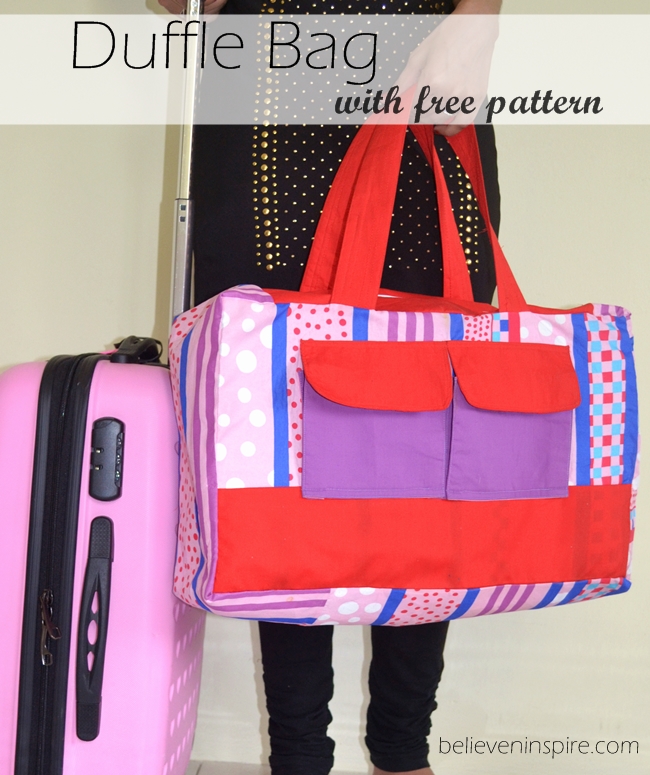 Wondering how to make this duffle bag? Get your duffle bag free sewing pattern on Noodlehead and make this pretty bag now! I'm sure you'll love it too!