Lo and behold! First ever sewing contest by Sew Some Stuff is HERE! *happy dance*
Since the time I changed the blog name from Believe & Inspire to Sew Some Stuff, I noticed a gain of some awesome new sewing friends whose presence has made blogging more fun. Thank you SO much from the bottom of my heart.
And when you have interactions you come up with more ways to have fun and that's how I came up with a contest idea. So are you excited?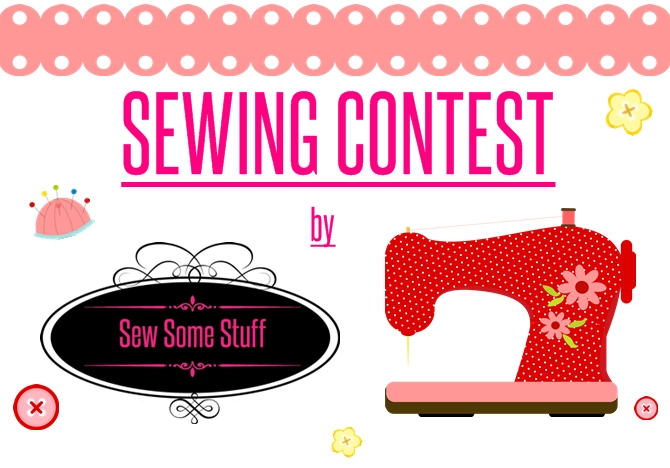 Okay, now let's get into the nitty gritty details of the contest.
The prizes
Okay, here's the most EXCITING part! The winner will get:
2 Bag Patterns from Sew Some Stuff (winner can choose from the current patterns or from the one to be launched soon)
And ANY Craftsy class on their wishlist.
Isn't that awesome? All you gotta do is follow these simple steps:
How to Enter
Step 1: Download a pattern from the (affiliate link) Sew Some Stuff Craftsy store. (Can be a free or paid pattern)
Step 2: Make the project from the pattern.
Step 3: Upload the pictures of the finished project on the Sew Some Stuff Facebook group before 15th February.
That's it from your side. I will then list all the entries on the blog where everyone can come and vote for their favorite project. You can ask your friends to vote for you. The entry with the most votes would be the winner. 😀
Contest Duration
The contest will start from 15th January and run till 15th February 2016.
This is a great chance to get a FREE Craftsy class (the link is already in my inbox *wink wink*). So if you have been stocking up a Craftsy class that you really wanted to take for a long time, this is YOUR chance. Plus, you will get 2 free patterns worth around $15. So, it's a great win!
What are you waiting for? Download a pattern now and start SEWING!