Hello! You know I'm crazily in love with this special art based on all the bag making posts so today I'll be talking about all things "bag making" and "bag making techniques". So, if you would like to improve your bag making skills and learn new bag making techniques and tricks, this is for you. Grab a cup of coffee or hot chocolate or nothing at all and read on for lots of bag making tips and special 50% off discount link. 😀
They say learning is an on-going process. It never stops.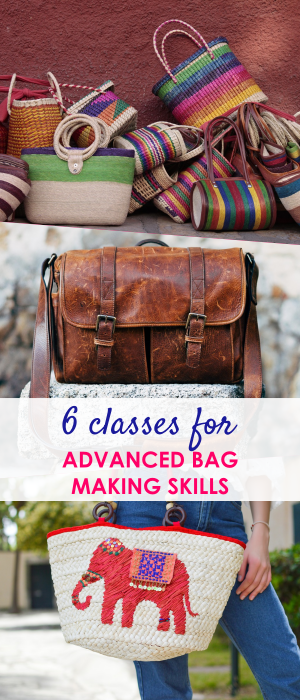 Pin this image for future reference
Keeping that in mind, every few days Craftsy (if you're unfamiliar with Craftsy, you can read all about it on this post) comes up with a new class from which we can learn something new. Each of their classes are unqiue and filled with gazillion information. When their Building Better Bags: Interfacing & Structure class came out, I quickly bought it because one; it was from my favorite designer and two I really needed to increase my knowledge in that area.
Now each of us can have a different goal and interest when taking up a new class. And Craftsy totally understands that. There are 14 different Craftsy bag making classes to choose from. For example I wasn't so interested in learning the weekend duffel, but was more drawn towards classes like "Design Your Own Handbag". So, it can totally depend on person to person.
In this post, my goal is to share with you some small description on each of the bag making classes and then you can choose and purchase the one which suits you best.
Craftsy classes for killer bag making techniques
DISCLAIMER: THIS POST CONTAINS AFFILIATE LINKS AND I WILL BE COMPENSATED FOR IT IF YOU MAKE ANY PURCHASE FROM THE LINKS.
This is the most recently added class on Craftsy and I think it'll be a favorite for all the clutch-oholics out there. This class is on my wishlist too. According to Craftsy, you will;
Discover how to make a clutch bag to complement any outfit in your wardrobe! Bag pattern and hardware designer Janelle MacKay will show you how to sew clutches with shapely structure, eye-catching metallic accents and professional-quality finishes. Start taking your bag-making skills to new levels by learning how to coordinate a variety of mix-and-match options: body style, hardware, flap shape, fabric and more. Janelle will share her techniques for making polished credit card, lipstick and internal zipper pockets. Ready to construct your bag? Find out how to do it without sewing on a curve and learn to attach a magnetic snap and turn lock. Move on to using stabilizers for shape and structure in your designs and learn a trick for perfectly aligning your closures. Complete class by adding an elegant touch with metallic trim, a strap and optional ruched panels.
The class has 7 lessons. In these lessons you will learn, how to prepare fabrics, how to make professional quality pockets (I'm a sucker at this and I really need to up my skills here), how to make zipper pockets, how to prepare your pieces, how to make the bag body, hardware installation and the details about the finishing touches.
These are the bags used as an example in the class. Aren't they just so GORGEOUS? CLICK HERE to check out the class.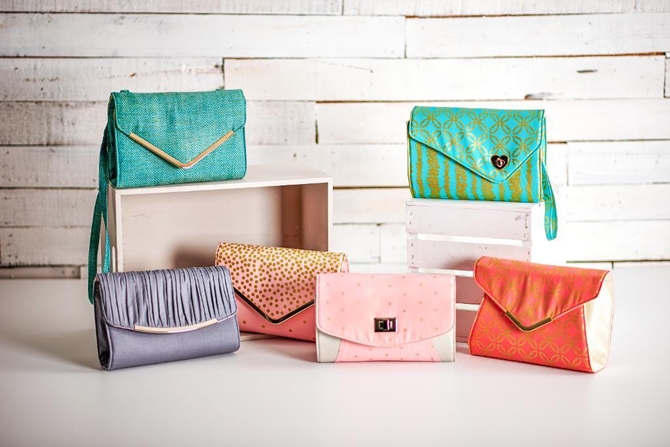 ---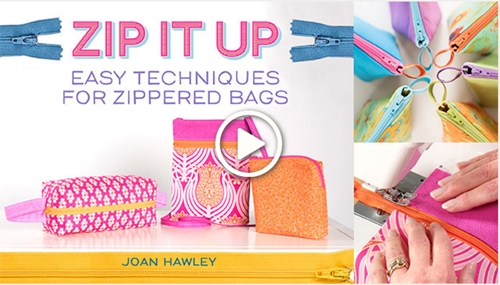 Ah, the zipper! Who sees zipper as a challenging, ugliest nightmare? *raises hands* So, if you raised your hand for this then this class is JUST FOR YOU. According to Craftsy, you will learn how;
Install zippers with ease in any bag project! Join designer and blogger Joan Hawley of Lazy Girl Designs and learn how to sew a zipper in a bag with three approachable methods for flawless installation. During class, you'll practice these techniques as you learn how to sew a zipper pouch, a trendy tote and a classic travel bag.
There are 7 lessons based on 3 different bags, each with a different type of zipper. So, you can easily learn several different zipper techniques. CLICK HERE to check out the class!
---
I think this is a must for all. In this class, the famous designer Lisa Lam teaches us things like how to easily install linings, zippers, pockets, handles and more in any bag project.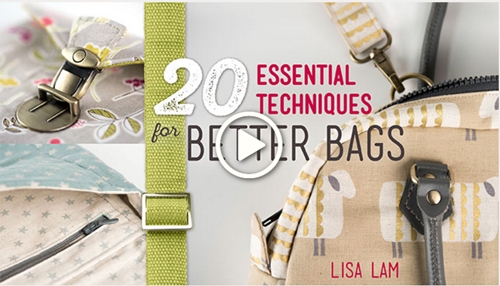 Things covered are the installation of rivets, eyelets, handles as well as metal closures. It's very hard to find the tutorials for these so this class is a great place to learn all these bag making techniques. According to Craftsy;
During class, Lisa will teach you about the pros and cons of different interfacings, interlinings and linings, and she'll show you two handy methods for sewing lining into your bag. Then, you'll conquer skills for zipper installation — from choosing the right zipper to creating pretty end-tabs — and find out how to create two functional, polished pocket styles. Wondering how to create sturdy yet chic bag handles? Lisa will demonstrate how to sew custom handles, before laying out how you can use closures to create a classier bag. Plus, you'll learn how to add fabulous rivets and eyelets that add visual intrigue to any handbag!"
CLICK HERE to check out the class!
---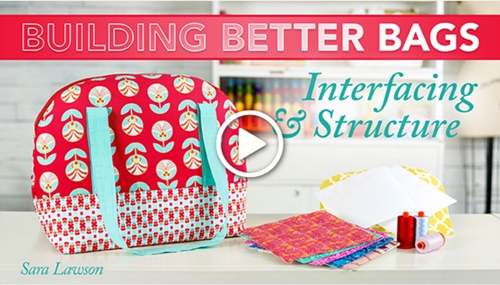 This class is all about getting the best structure for the bag. There are 8 lessons in this class and they will walk you through all the different kinds of interfacing that you can use in the bags including fusible interfacing and sew-in interfacing. In "structured reinforcements" lesson you will learn how to use other kinds of materials to give more strength to your bag. You will also learn how to reinforce bag handles with nylon webbing. In lesson 7 you can learn all the tips and tricks about sewing bindings and piping in your bag. There's also a lesson which covers how you can take care of your beautiful handmade bags. I purchased this class when it was launched and I learned quite a lot of tips and tricks.

---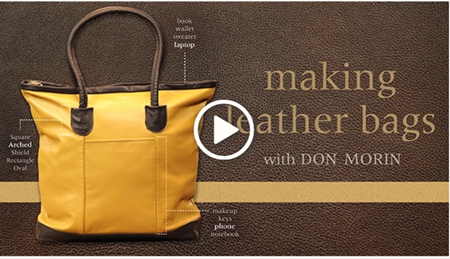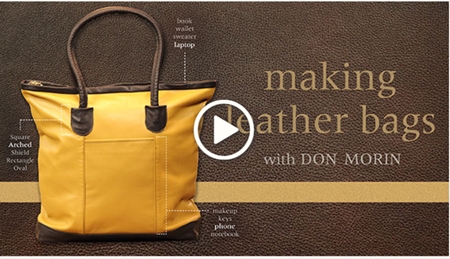 If making leather bags is one of your future goals, like me, then this class is for you. There are 8 lessons which will take you through different leather bag making techniques, planning your bag, Leather Selection & Cutting, Machine Setup for sewing with leather, Assembling Bag Front & Adding Trim, Making & Attaching Rouleaux Straps, Lining Your Bag, Adding a Zipper Top, How to sew the base, Side Seams & Corners and finally Finishing Your Bag. CLICK HERE to check out the class!
This class is on my wishlist. Just gotta get hold of some leather first. 
---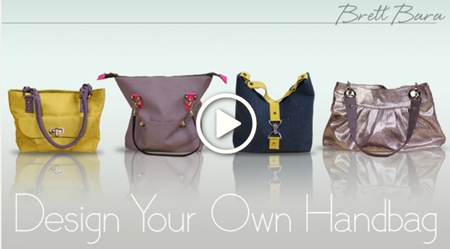 And now the class with which I started my Craftsy journey. This was probably my first ever class that I purchased right after joining Craftsy and it was a dream come true. I had always wanted to take a proper bag making class but due to lack of availability in our area, I couldn't fulfill my wishes. And when I saw this class I was delighted. At that time there were only two bag making classes offered by Craftsy. If you are completely new to bag making this class is for you. You will learn the following:
How to plan Your Design Reinforcing Your Fabric

How to Construct the Basic Exterior

How to Construct the Basic Lining

How to sew the Pockets

How to sew the Handles & Straps

Zippers

Closures & Hardware

Shape Variations
Other Bag Making Classes
Lastly, they also have classes which teach you how to sew a particular bag in detail such as sewing a duffel, how to sew travel organizers, bags with oilcloth as well as home organizers.These classes go into great depth about sewing the particular bags. You can also sew and sell the bags learned from these classes so they are a great investment.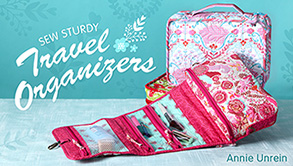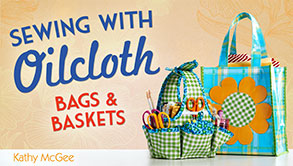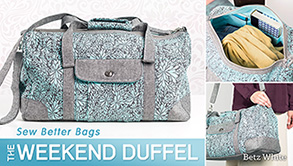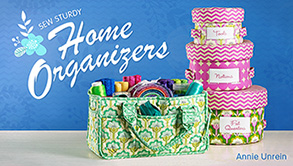 So, have you decided which class would you sign up for next? If you did I have an amazing offer for you. Exclusive for Sew Some Stuff readers: Get 50% off on any one of the bag making class if you use this link to buy the class.  

And if you're a book person you might also want to check out The Better Bag Maker book. I haven't tried it myself but the reviews on Amazon look great. I'm adding it on my wish-list. 😀
That's all for now. Have you taken any bag making classes on Craftsy? Which one's your favorite class? Don't forget to comment below with your favorite class.
You might also like these posts: