This post contains a list of purse hardware suppliers on Aliexpress.
I've been a constant Aliexpress shopper for past one year.
Honestly speaking until last year I was quite skeptical about shopping from Aliexpress. But the frustration of not finding affordable good quality hardware locally eventually made me take the leap of faith and I haven't looked back since then.
I'm SO SO glad for the existence of Aliexpress, thanks to which I can sew a bag exactly how I like and don't have to worry about not having access to good hardware.
It's true that I gotta wait for more than a month for the parcel to arrive so I have to do all my planning for sewing a bag in advance.
Most of the times my experience with the hardware has been quite good. Only once, the swivel clips that I ordered turned out to be faulty but that's my mistake as well because I ordered the cheapest one available and cheap of-course means low quality.
The list below included ONLY those bag hardware suppliers with whom I have had a good experience.
---
DISCLAIMER: I'm sharing this list a helpful resource solely based on my experience as a buyer. I will not be held responsible if by any chance you have a bad experience with these buyers. 
Also, all links in this post are affiliate links which means I will receive a small compensation for any purchase made through these links.
---
Luxury Purse Hardware Brands
1. China Sunon Factory: Ordered bag locks and gold swivel clips. Loved the quality of swivel clips, haven't tested out the locks yet. Used the swivel clips on Seema bag shown below. Go here to check out this store. 
2. Meetee Store: My new favorite. Spent more than an hour browsing through their humongous collection of bag hardware. Ordered bag bottoms, bag corners and strap bridges from the store. The parcel didn't arrive yet, so I can't say anything about the quality for now.
3. Nolvo World: HUGE supply of luxury bag hardware that's very high quality. Ordered 50 gold D-rings. Now I don't know what to do with them.  😆 Used it on my Seema Bag, as seen below.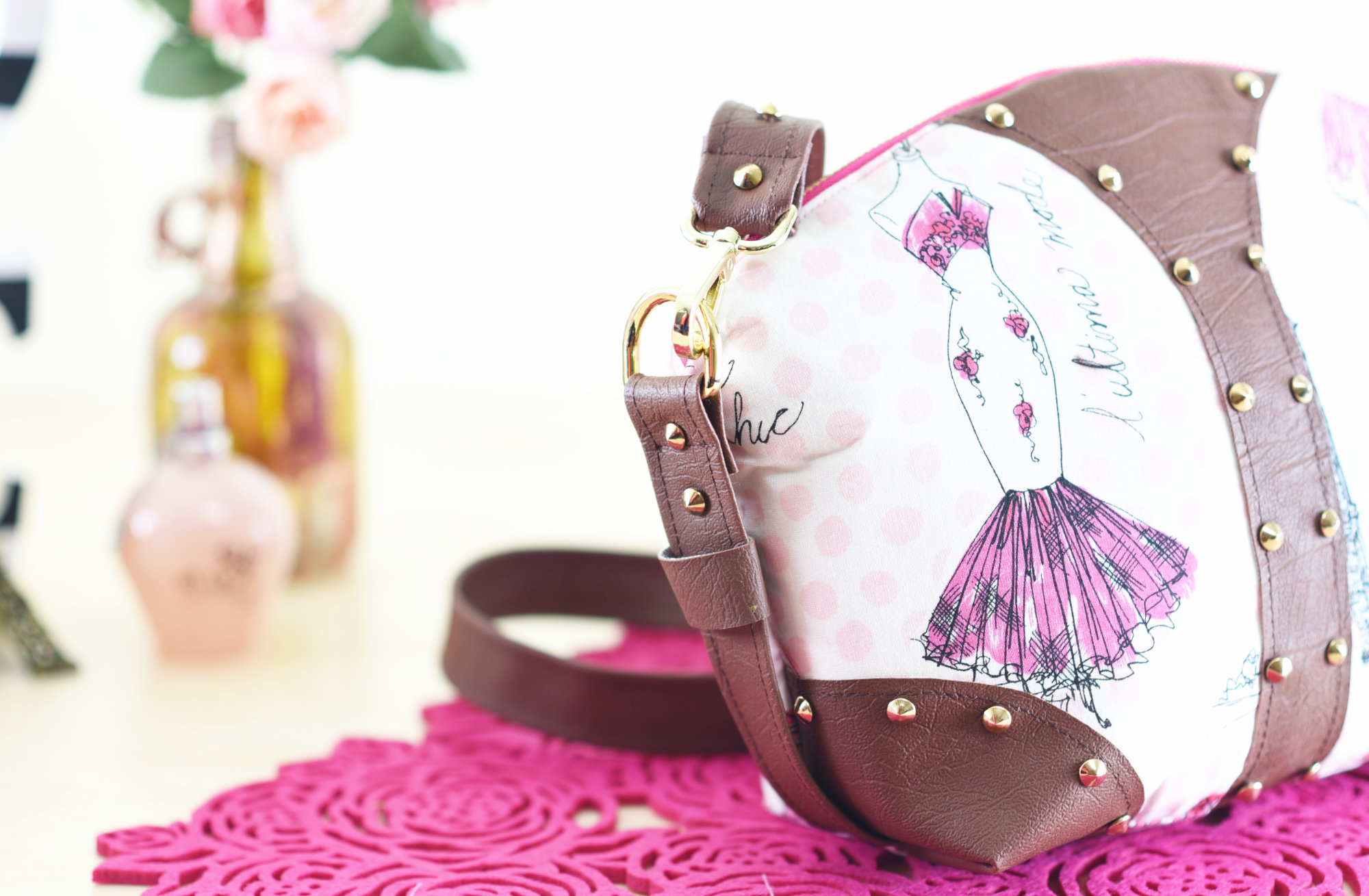 Other Shops to Buy Purse Hardware
1. La Aptitud: Bought gold rivets from this purse hardware shop.
2. St. Lucas LJ Store: Bought several different sizes and colors of these D-rings for bags and purses. Really happy with the quality.
3. DIY Craft Store: Ordered 2 m zipper from this store. LOVED the quality. Super affordable.
4. Cala Shop: Ordered these tassel caps. LOVE the quality. Added it to my Trendy Trapeze bag as you can see below.
5. Tri-Ang Shop: Ordered these gold zipper pulls. LOVE the quality.
So far these are the only shops for purse hardware that I've had a good experience with.
There are some purse hardware supply shops from which I've ordered some leather and other bag hardware recently but those parcels haven't arrived yet. Once I get them I'll be adding those bag making supplies shops to the list.
Also, as I keep on ordering new bag hardware, I'll keep updating this post to add the shops here so do check back occasionally to check out the new shops.
If you're in UK, USA, Canada or Australia, check out "8 affordable online bag hardware stores" post for the list of local bag hardware suppliers.