In this era where almost everything is digital, if you're not selling digital sewing patterns, you're leaving money on the table.
They're MUCH easier to create than any physical bags and have almost a 100% profit margin.
Here are 7 logical reasons to start selling your own bag sewing patterns TODAY!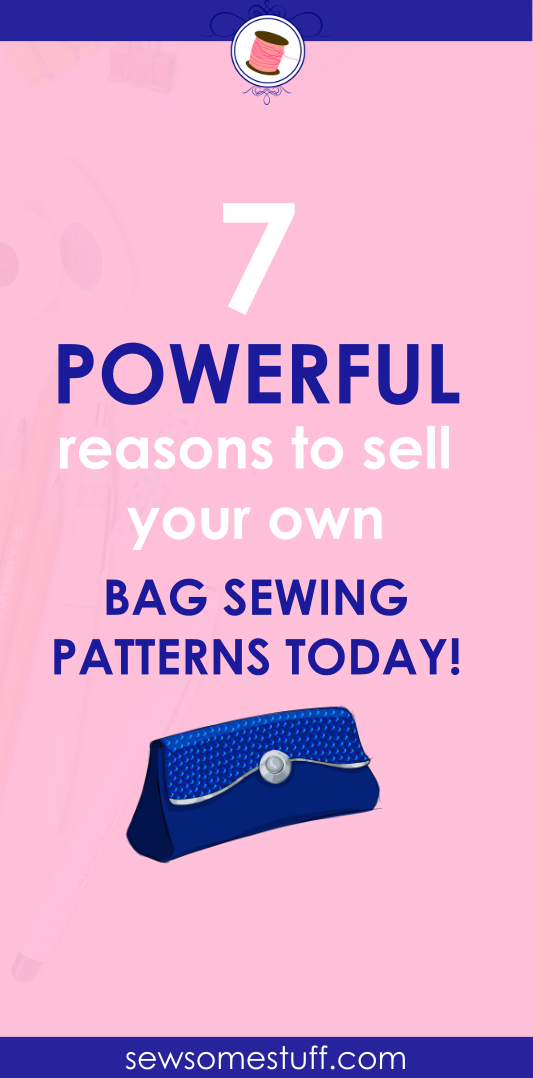 1. To earn a side income
Digital patterns are SO HASSLE FREE to create and sell. No shipping costs or requirement to make a new one from scratch. Once they become popular, they bring money on autopilot literally day and night and who doesn't love a little extra cash?
---
2. To make up for the amount spent on hardware and other supplies
I'm sure we all can agree on the fact that sewing bags as a hobby is hella expensive; we gotta pay for the fabric, layers, and layers of interfacing and hardware. In this case, selling digital patterns can easily help in making some extra cash to cover up the cost for supplies and when you're not sewing, you can use that extra income for fun and family.
---
3. To make up for the sales in low seasons
Let's be real. Bag sales are at its height mostly during the holiday season, the rest of the days are as dead as a doornail for most of us. So selling digital patterns during the low seasons can help in covering up the loss of income during the period of dry spell.
---
4. Digital patterns have unlimited sales potential
You can make just one pattern and sell it over and over again as it will never get old. What can be better than this?
Though you might have to make some edits and updates on a yearly basis, but the basic product remains the same which can be sold a gazillion time.
---
5. Great markup
Markup refers to the ratio of the amount spent in making the product and its price. Digital patterns have great markup in that the cost of making digital patterns is extremely low so the profit margin is very high. You can make a bag pattern out of the leftover fabric and supplies without having to invest in new things and still make a profit.
---
6. Low start-up and overhead costs
Creating a digital bag sewing pattern requires almost no overhead costs as you can use hardware and fabric from your stash. Anyone who has a good camera and bag making supplies can design and publish a bag sewing pattern and publish it on places like Craftsy or Etsy and start making money.
The best thing is, you can even promote those patterns for free in Facebook groups as well as Pinterest to get more sales.
---
7. Maximum profit
Digital patterns allow you to earn a maximum profit as you don't have to include charges for the hardware and other supplies. Everything goes straight into your own pocket which also allows you to give a huge amount of commissions to your affiliates for promoting your patterns and getting more sales.
---
Want to learn to publish and sell your own bag sewing patterns?
Join the waiting list for my upcoming course BAG DESIGN TO PDF & SALES where I'll share everything from creating bag sewing patterns to selling them on autopilot.  On sign up, you will also receive a copy of the FREE e-book "9 MUST HAVE TOOLS FOR CREATING AND SELLING BAG PATTERNS"

By signing up you also agree on receiving weekly newsletters. Unsubscribe anytime.
Also, check out The Ultimate Guide to Designing Bag Sewing Patterns and Making Money